WAFFEN SS IN THE WEST, 1940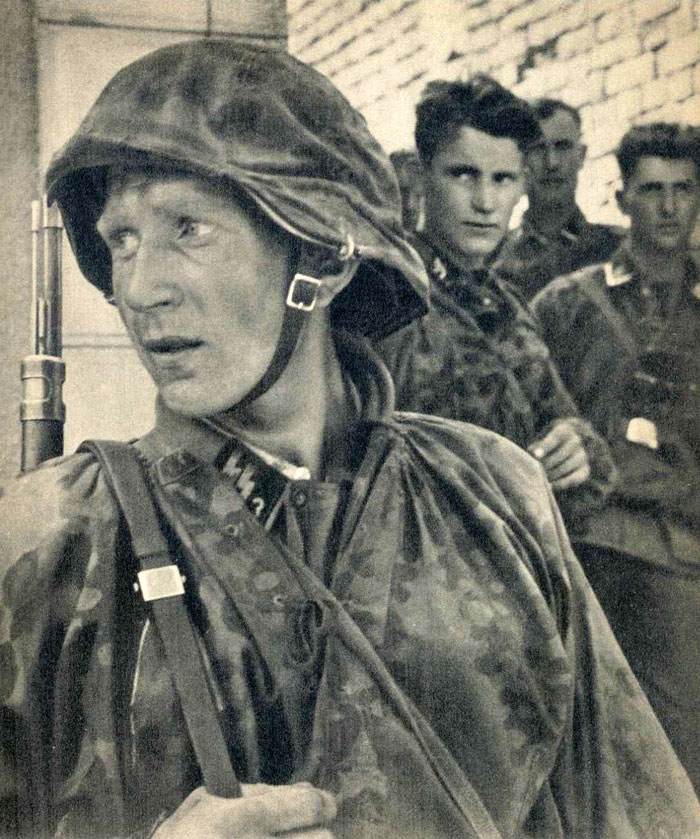 The faces of the Waffen - SS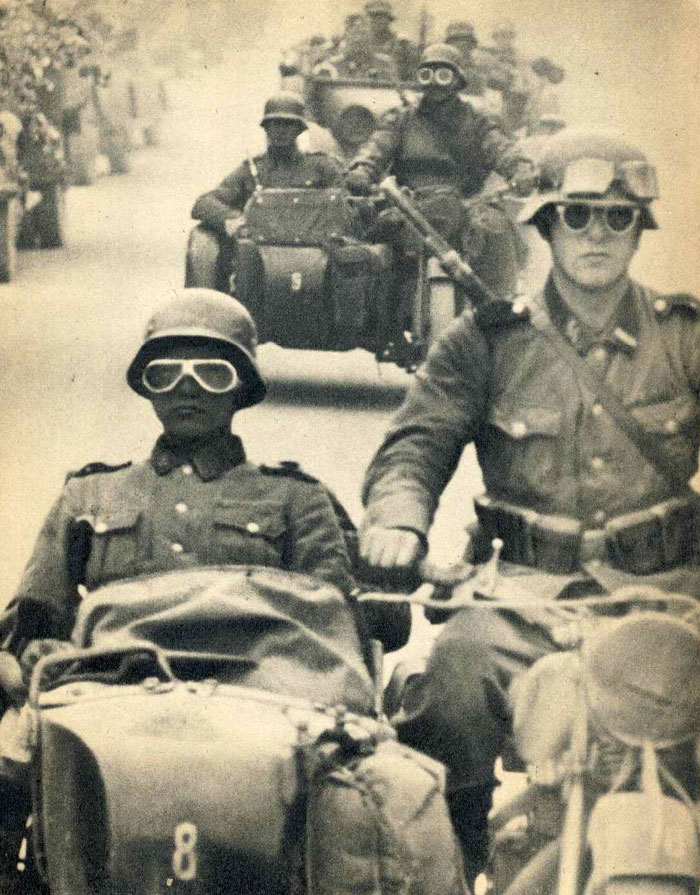 "Fast" troops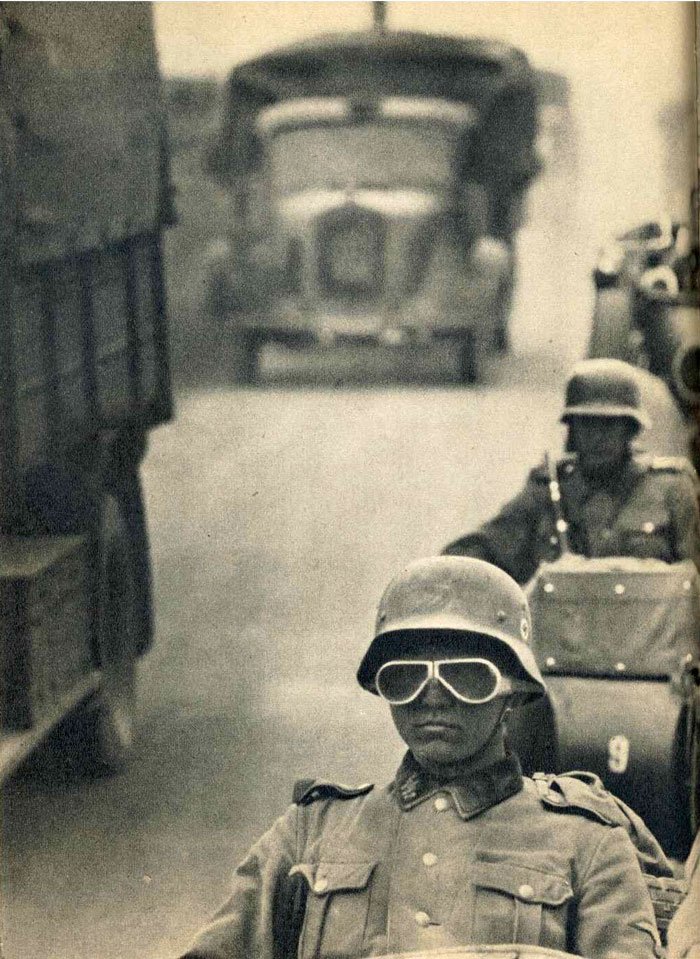 "Fast" troops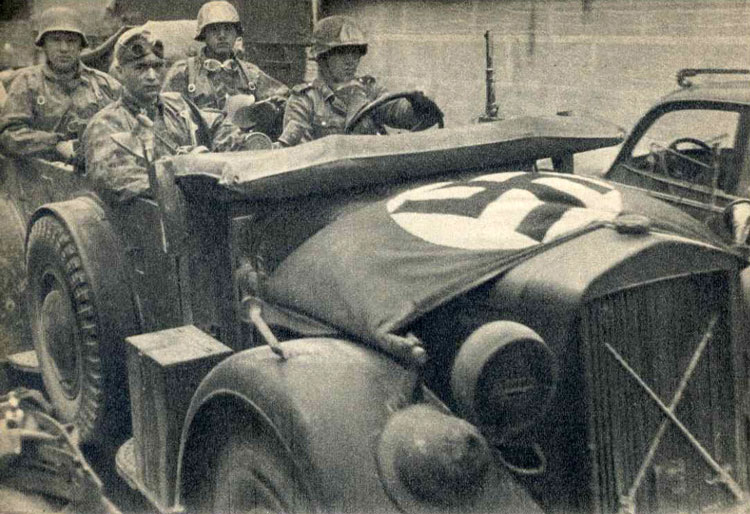 Reconnassance group follows the enemy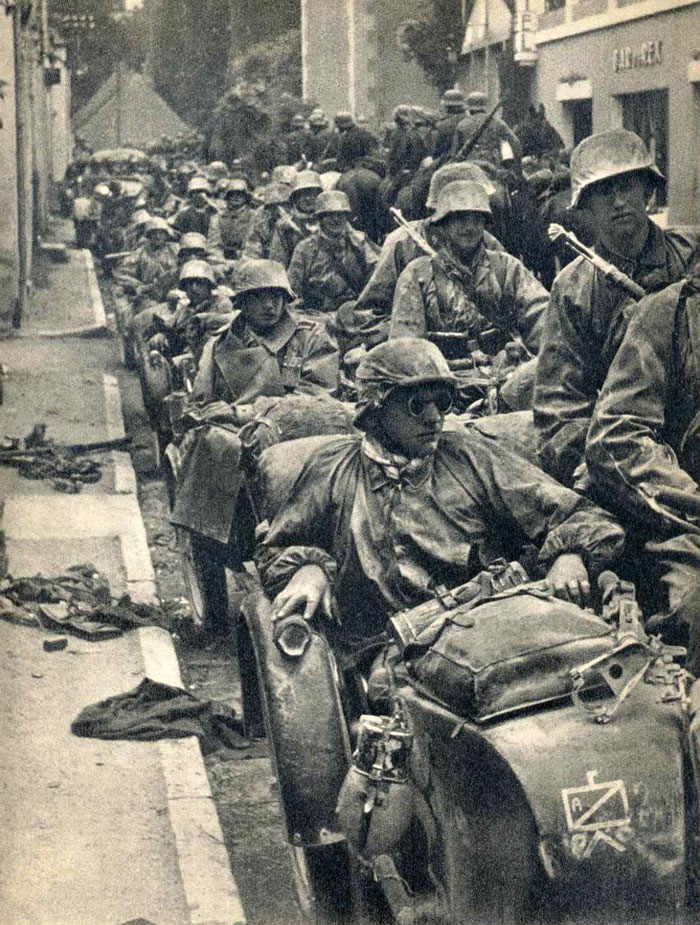 In the lead ...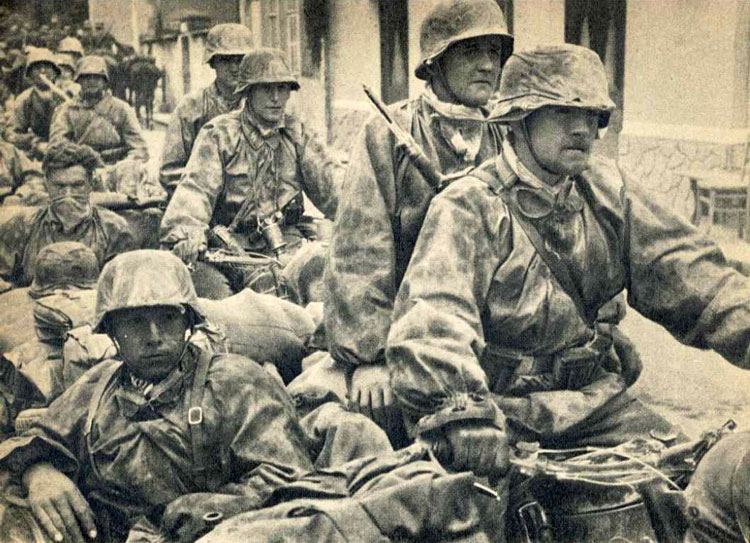 In the lead...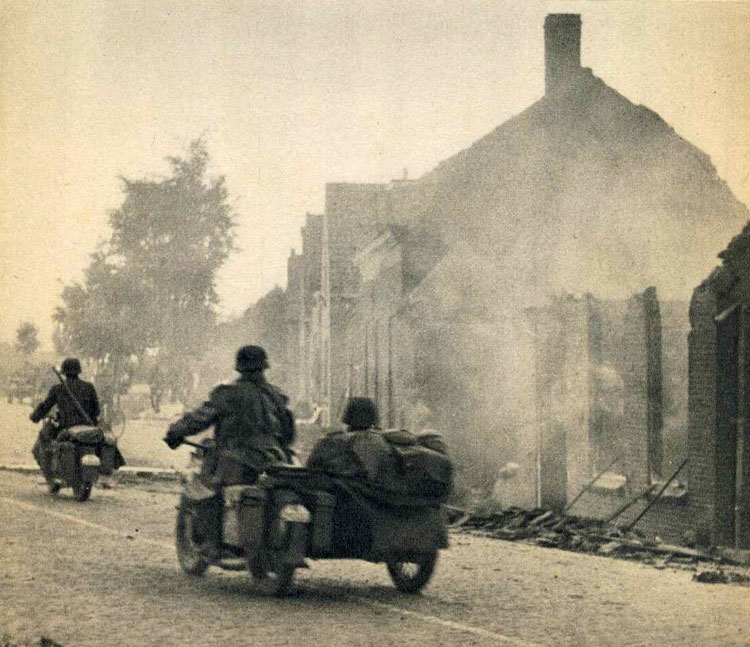 Always on the move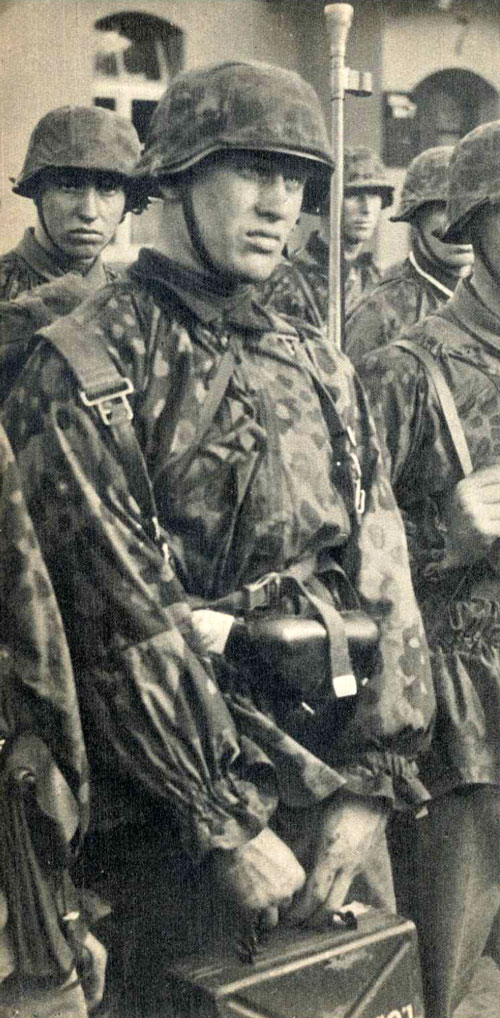 Destination will be announced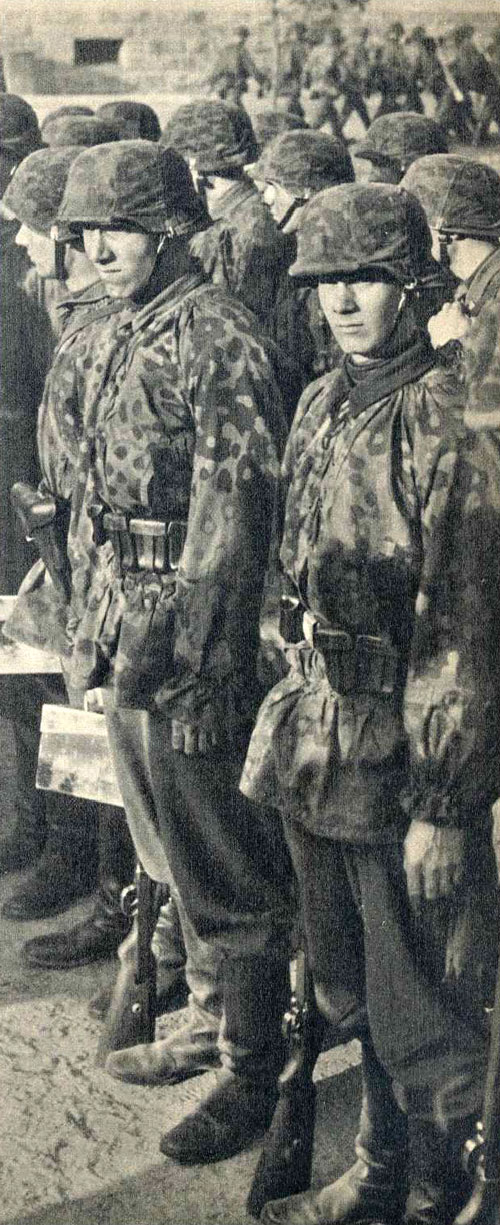 Destination will be announced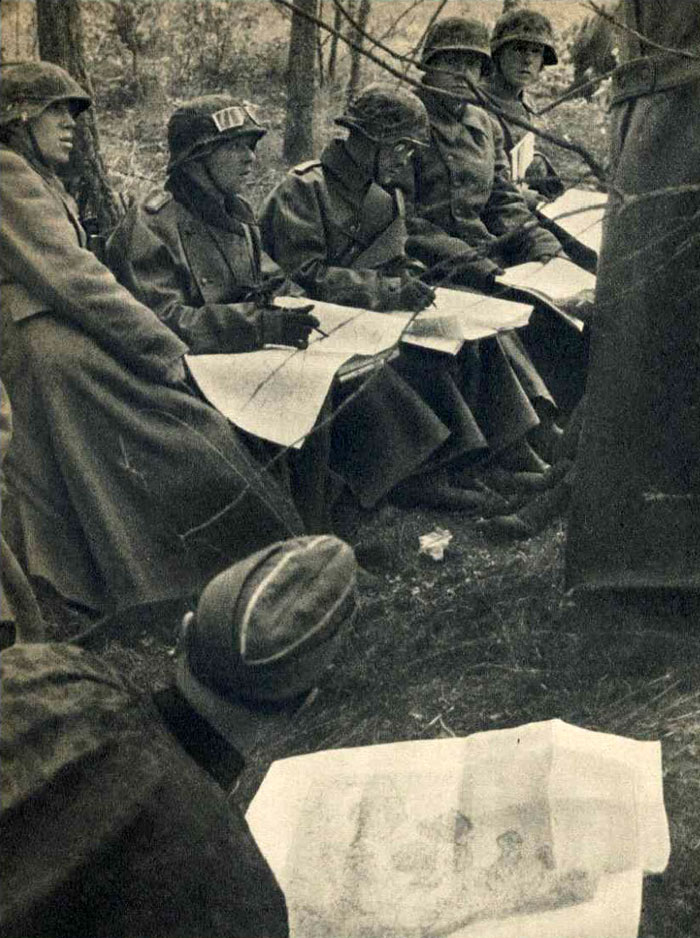 "Column will march here!"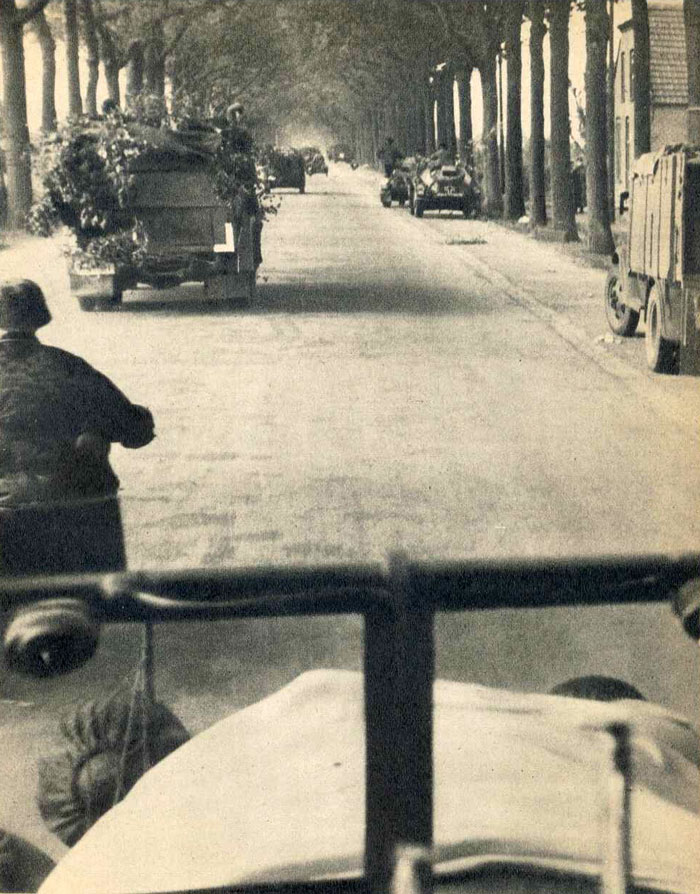 Forward down the endless road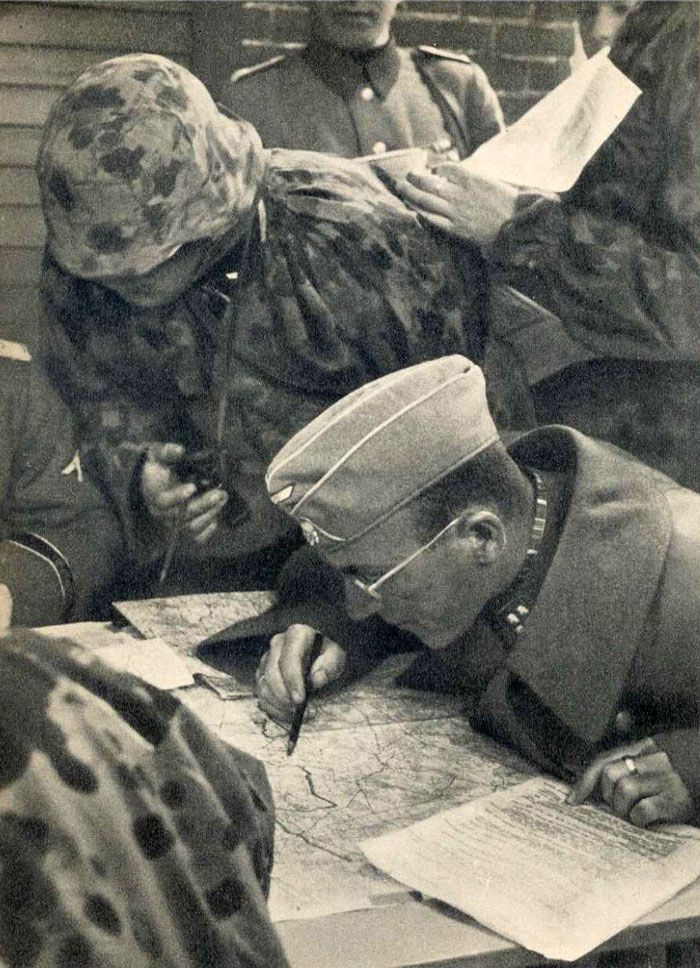 Battalion command post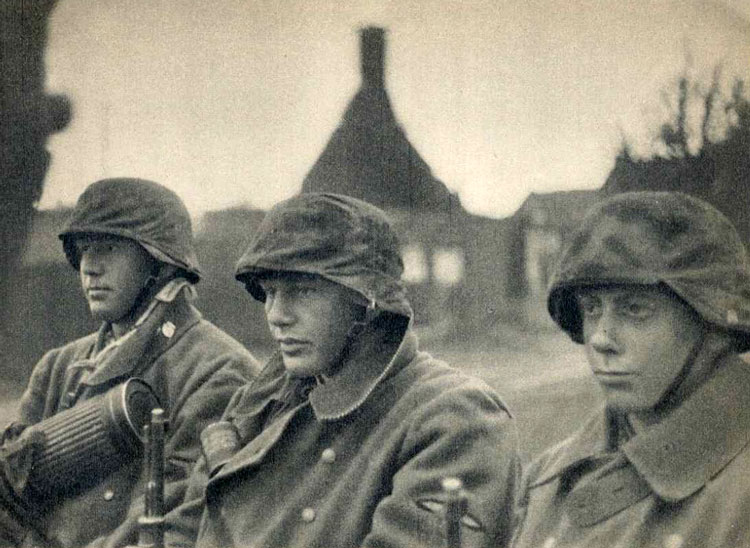 Early in the morning hour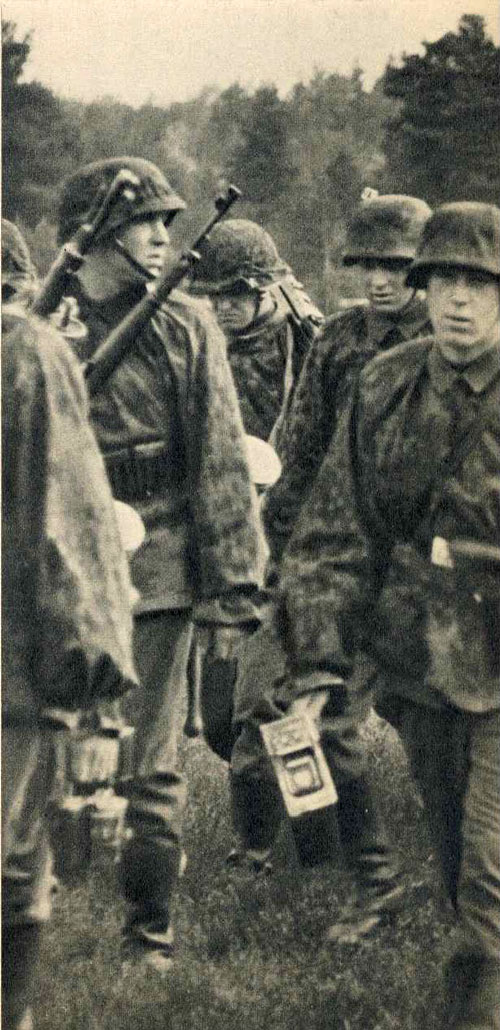 March on position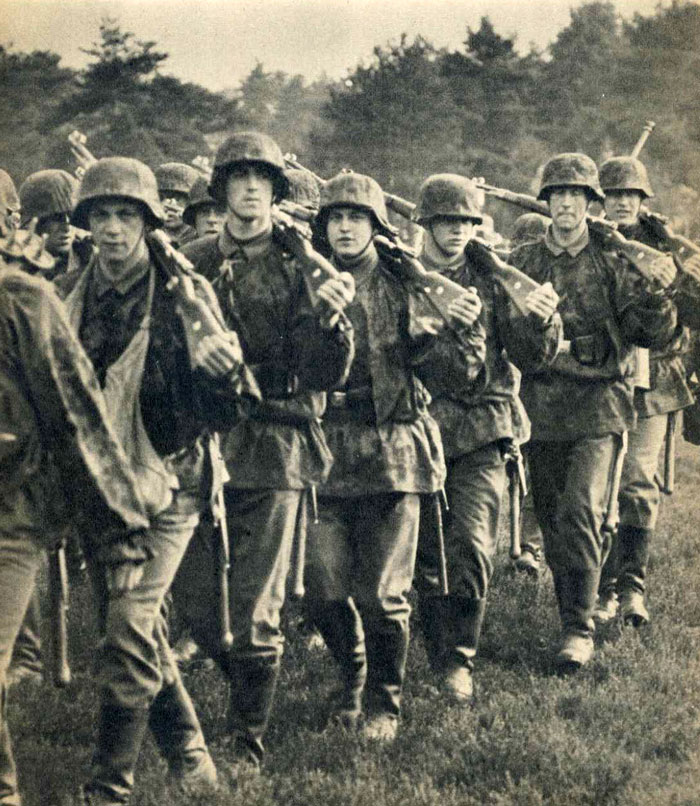 March on position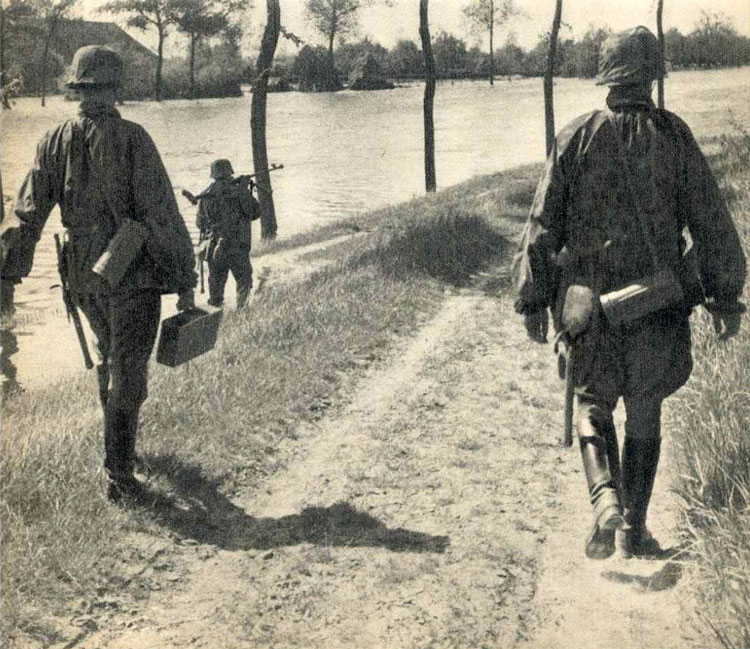 Holland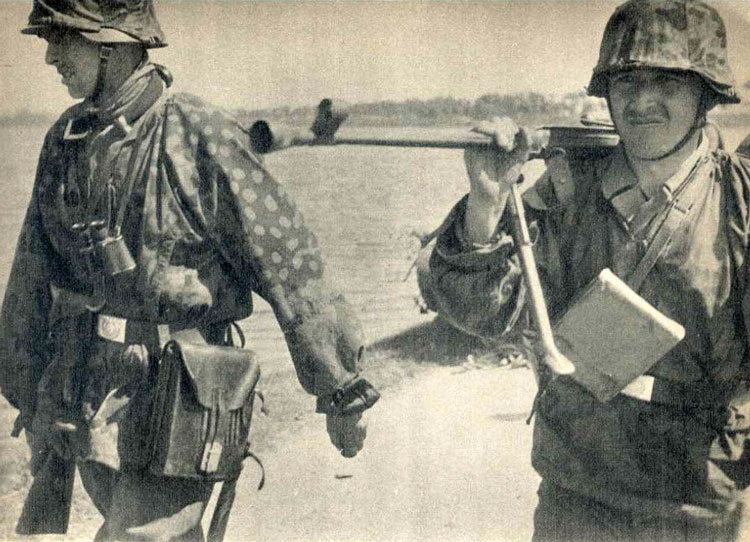 ... on the top of narrow dams, criss-crossing lowlands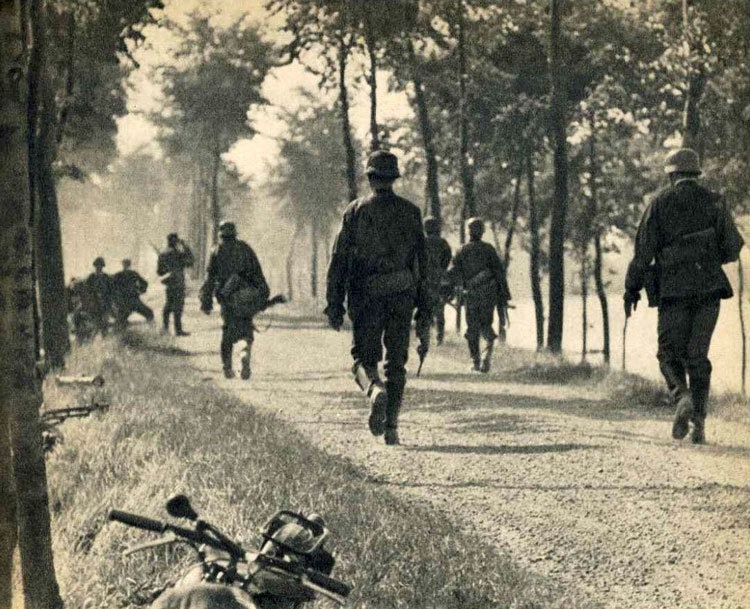 Just before the contact with the enemy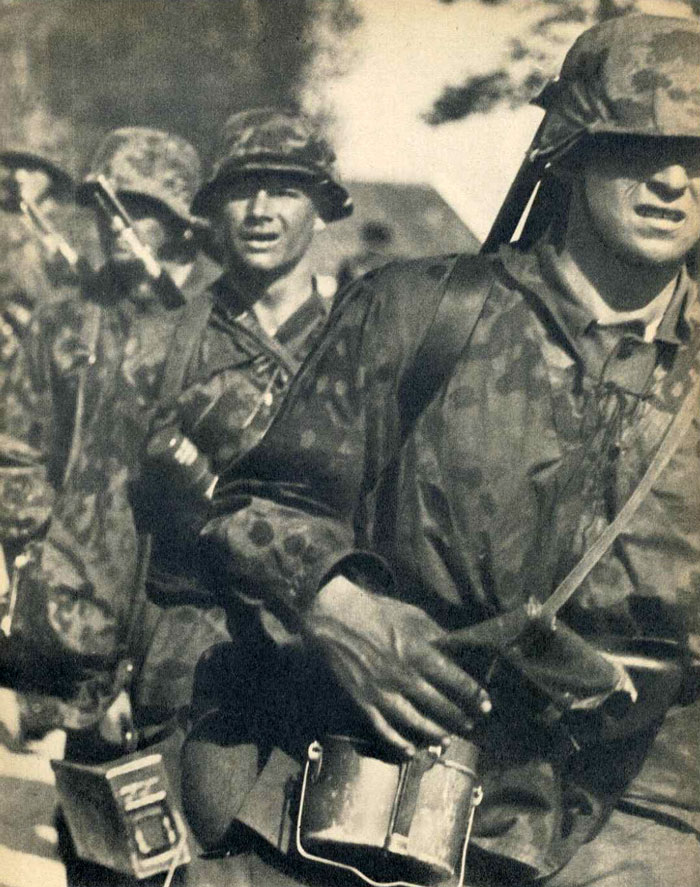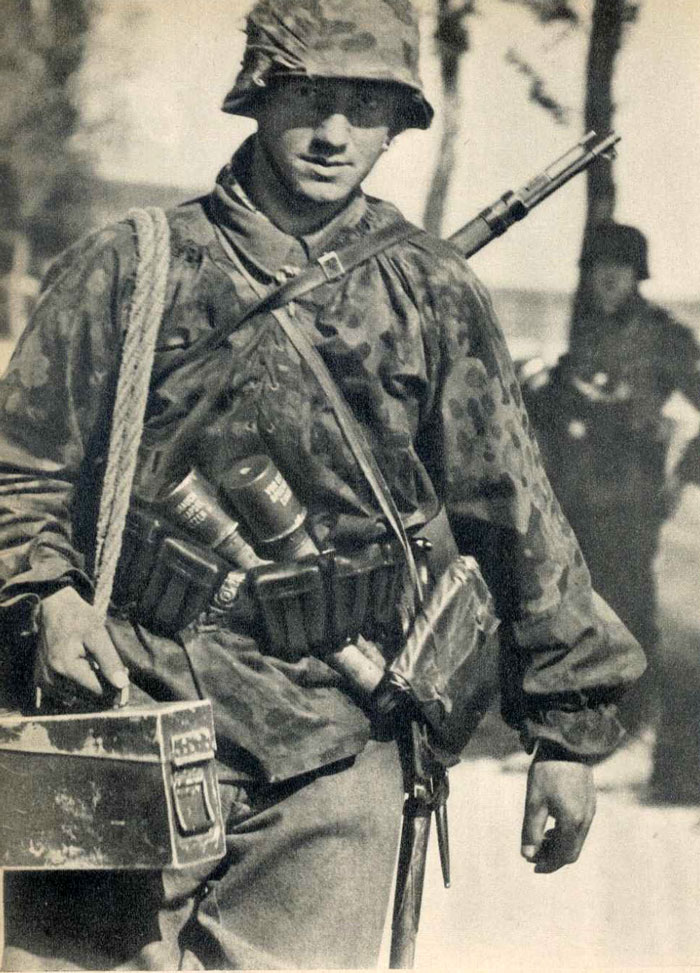 Ammo carrier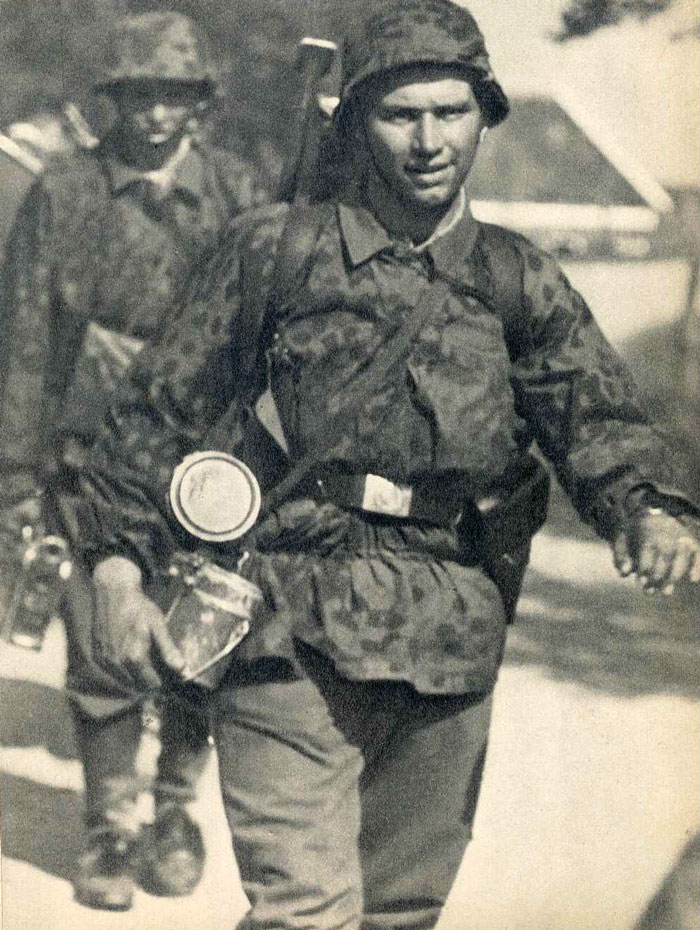 Infantryman
Heavy machine gun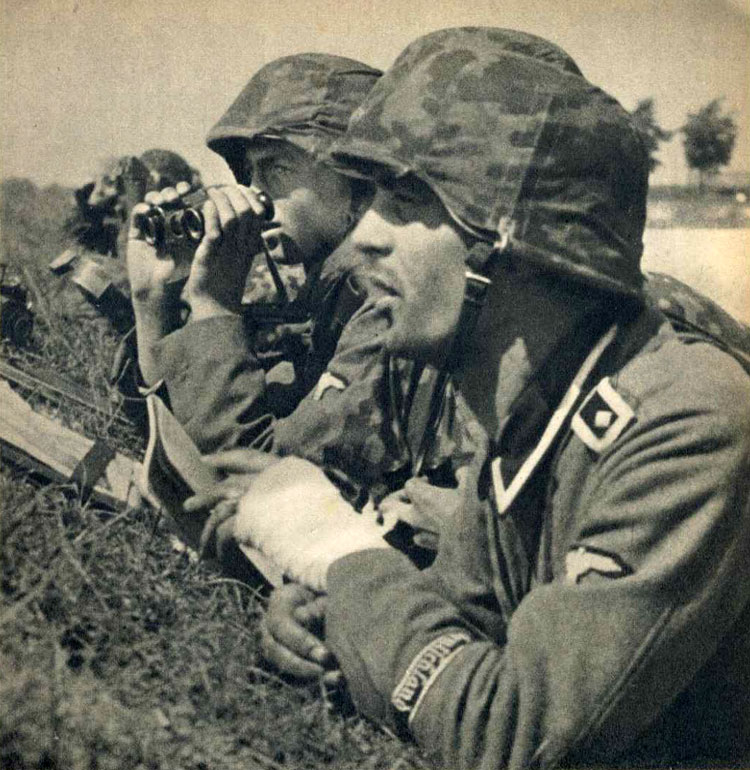 Enemy is close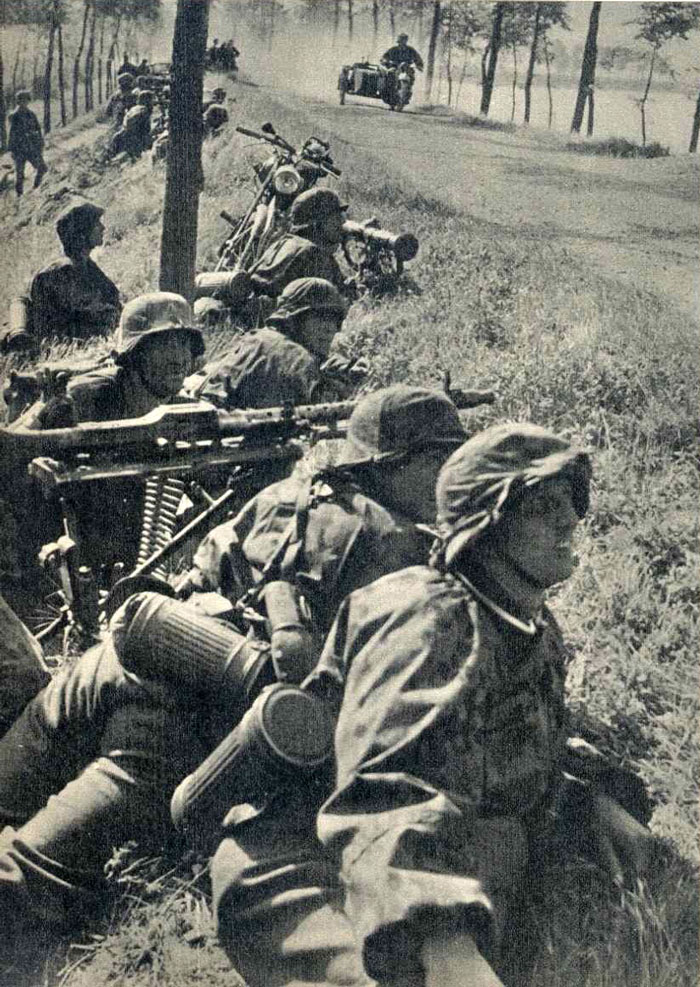 Now is the Luftwaffe turn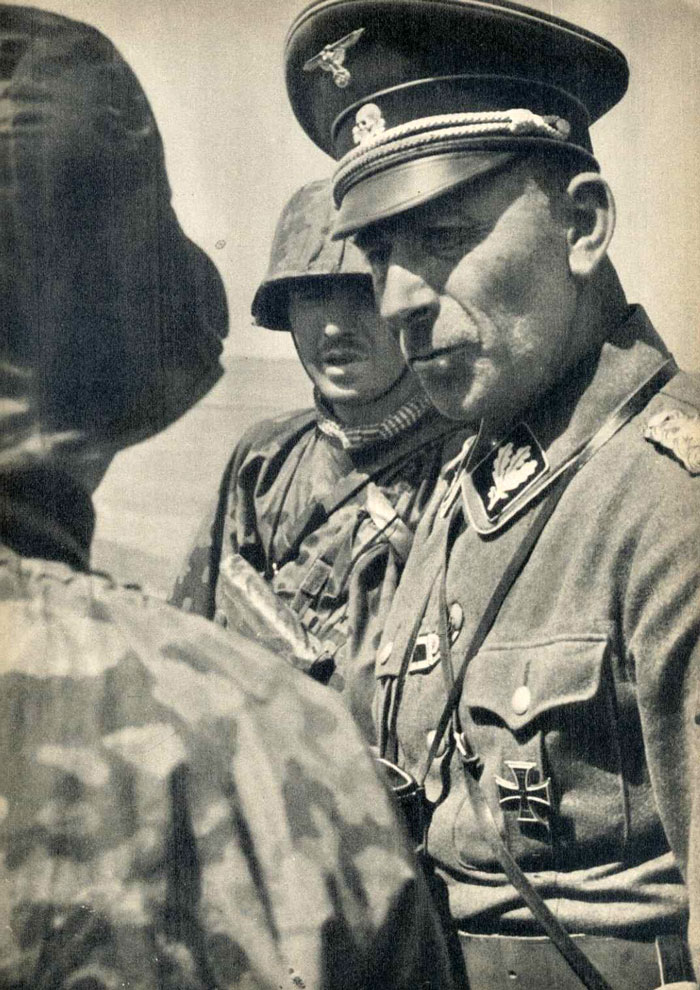 Division commander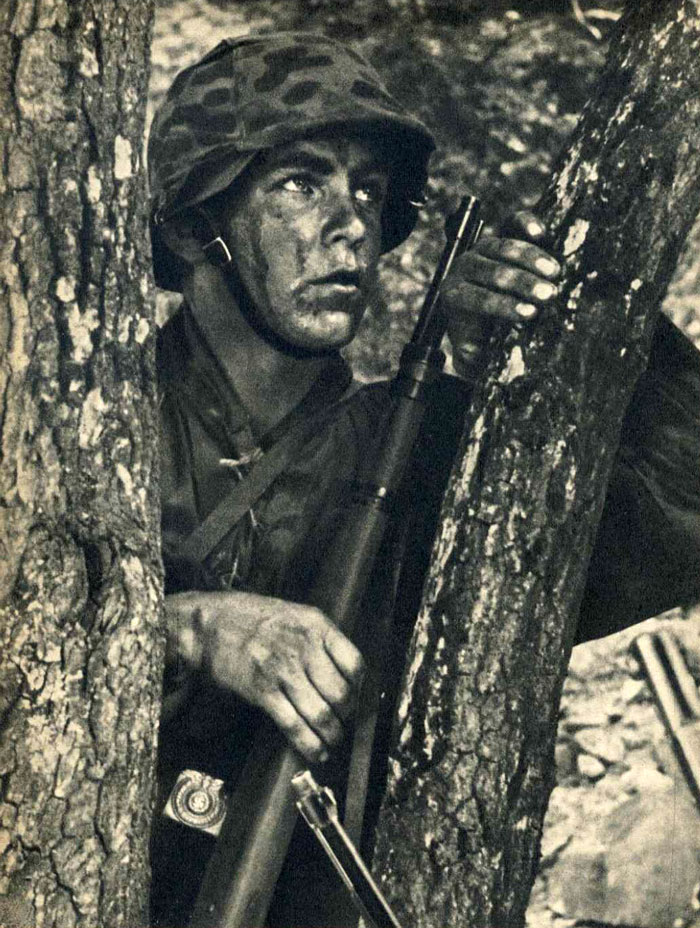 That was a day!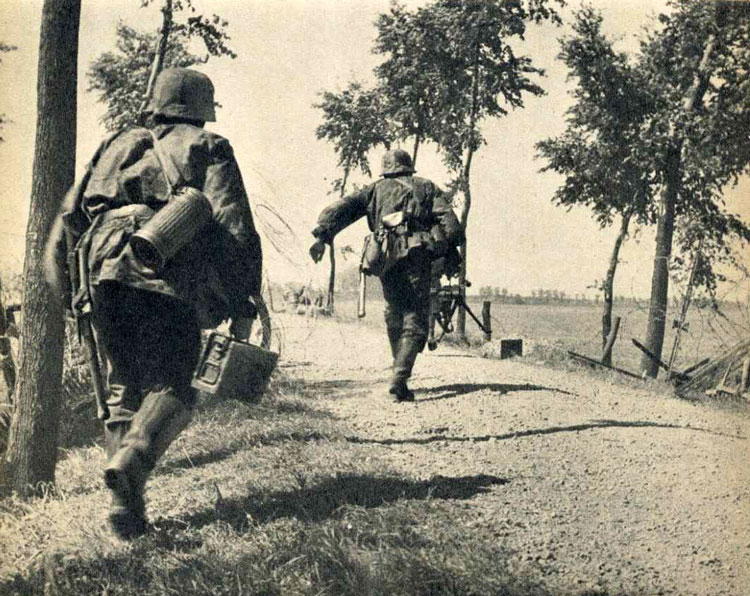 The jump over the dam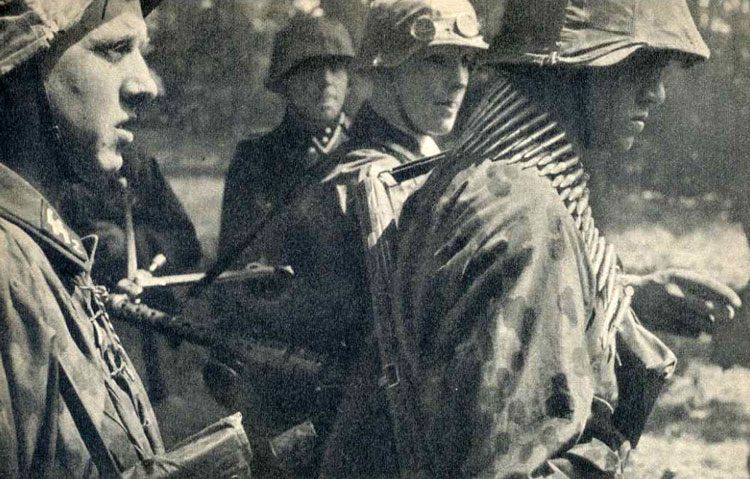 The forest is cleared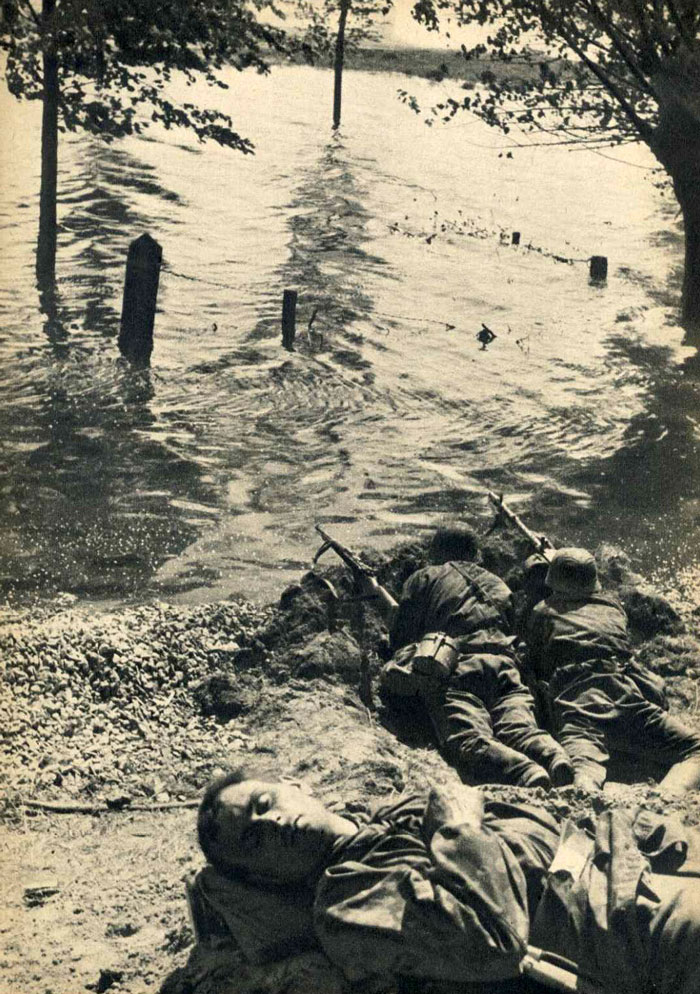 The foxhole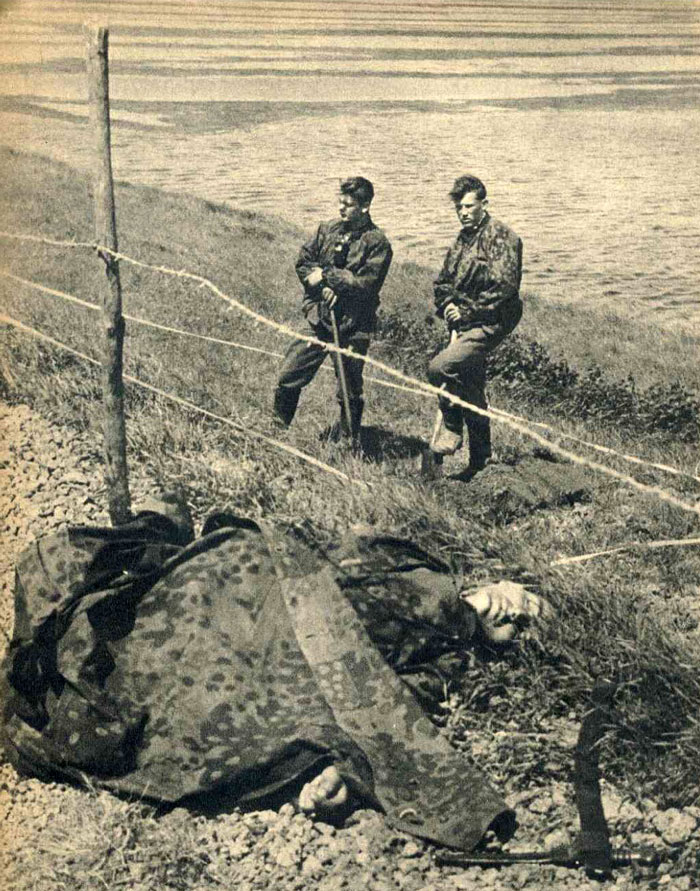 I had ...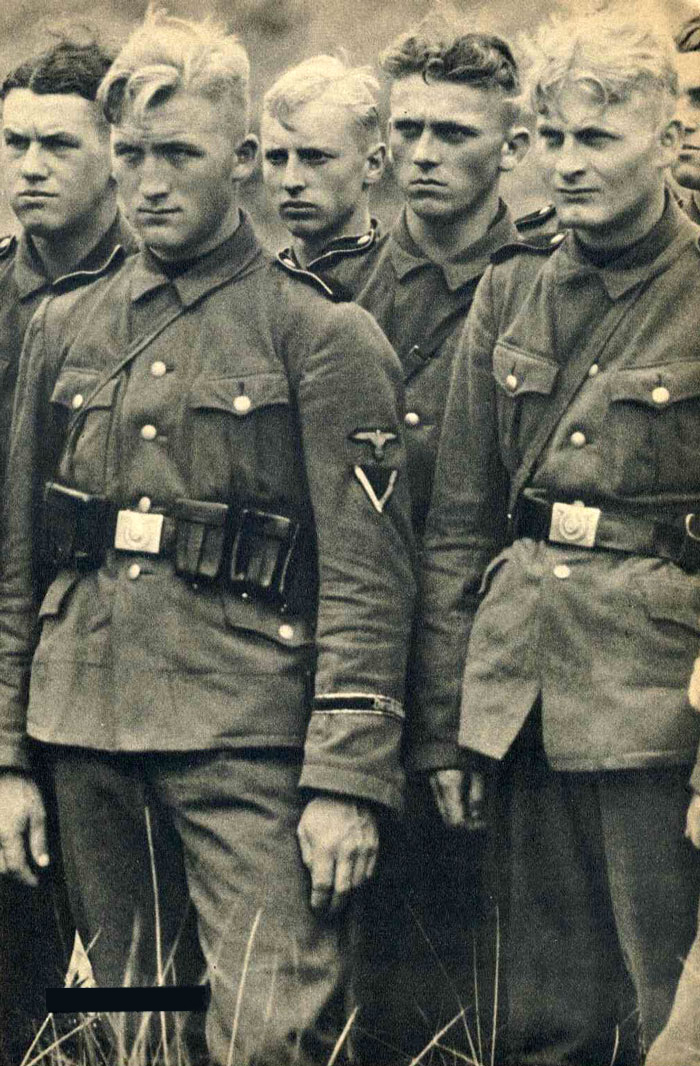 a comrade ...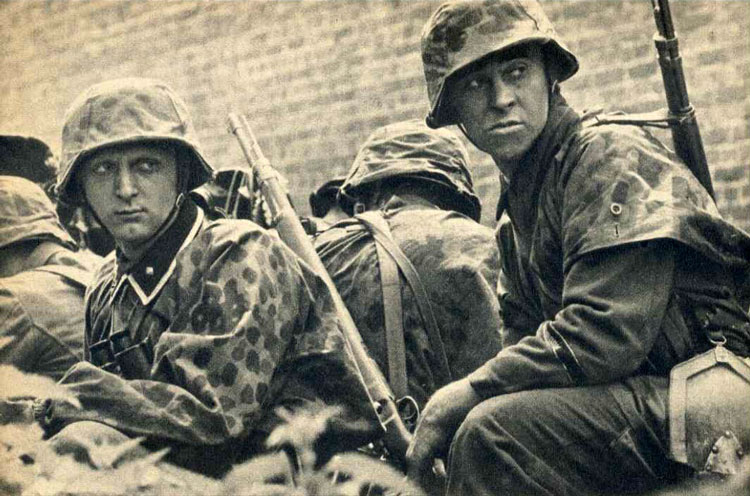 After rapid attack the last house is reached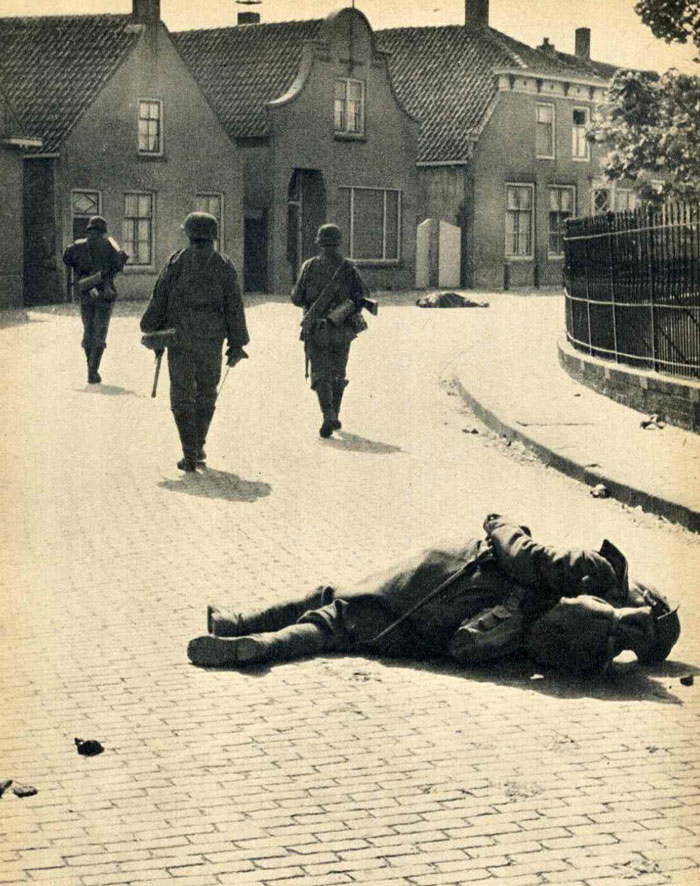 In the vanguard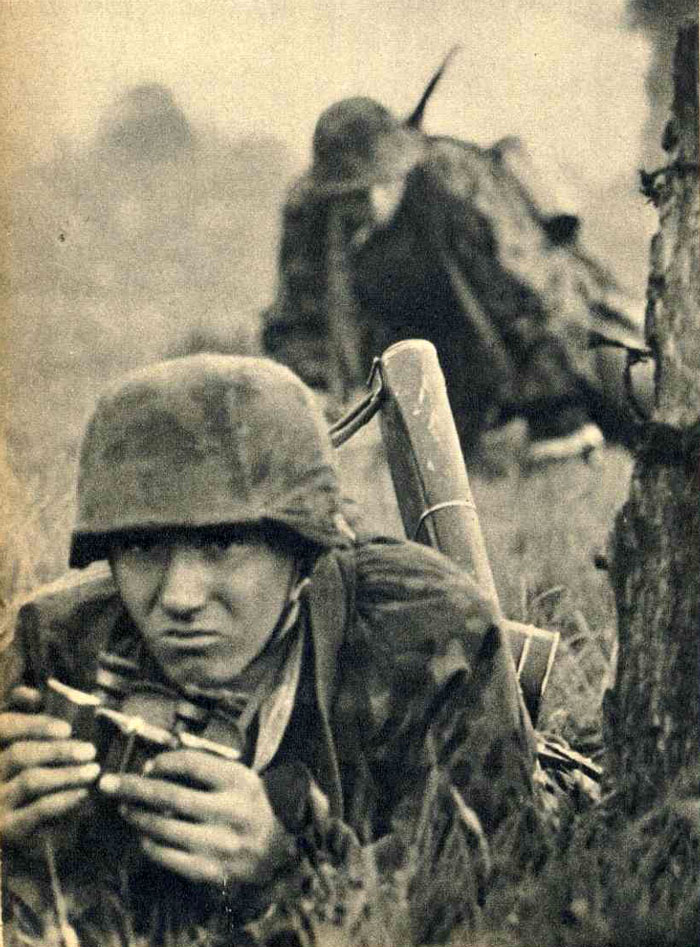 Our youngest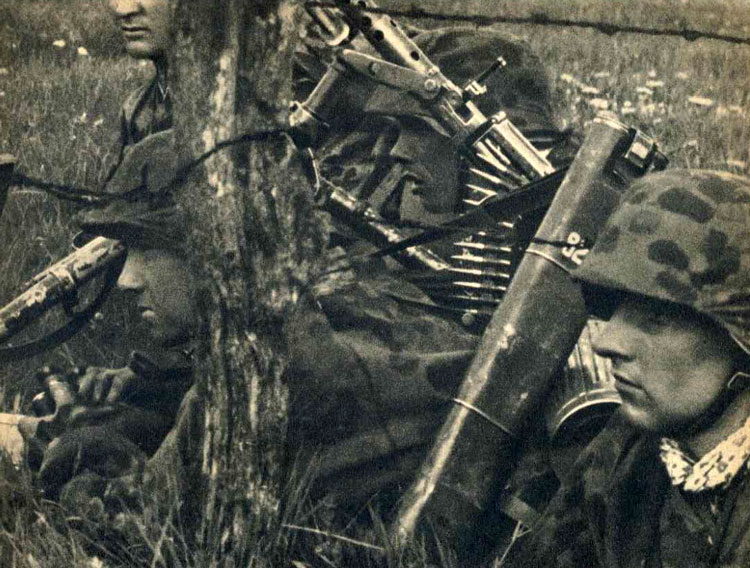 Waiting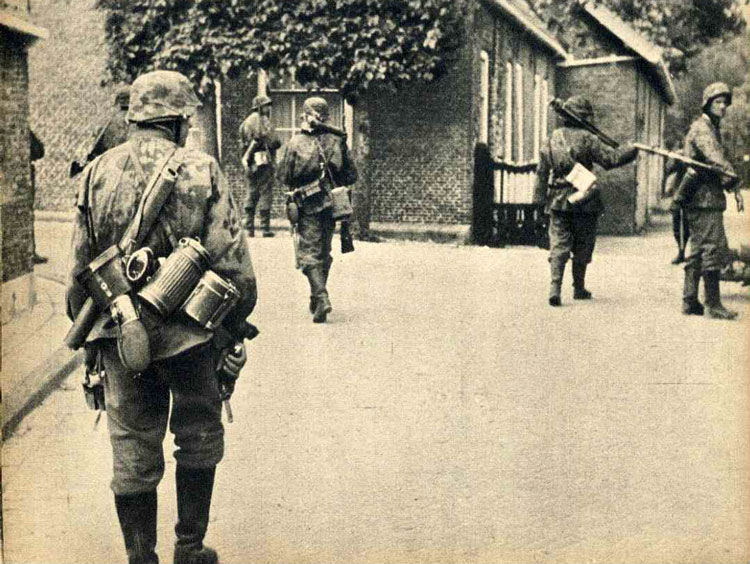 The village is cleared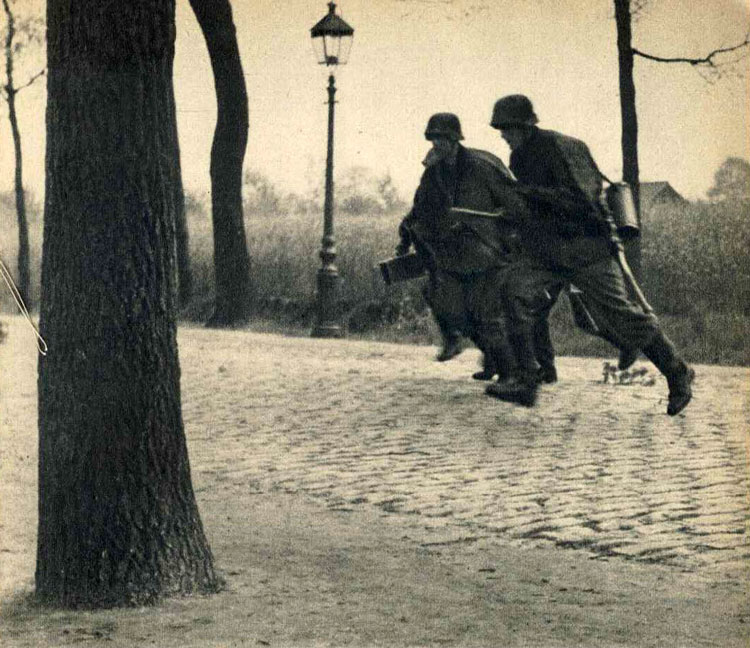 Street is under fire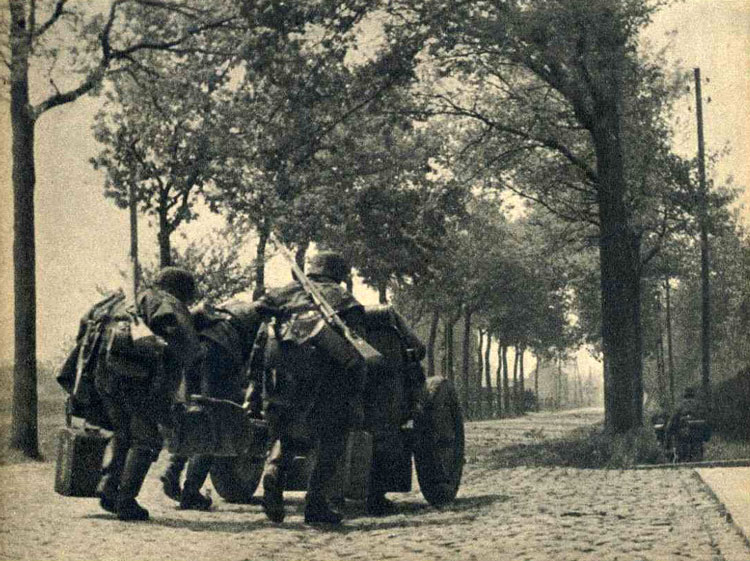 PAK to the front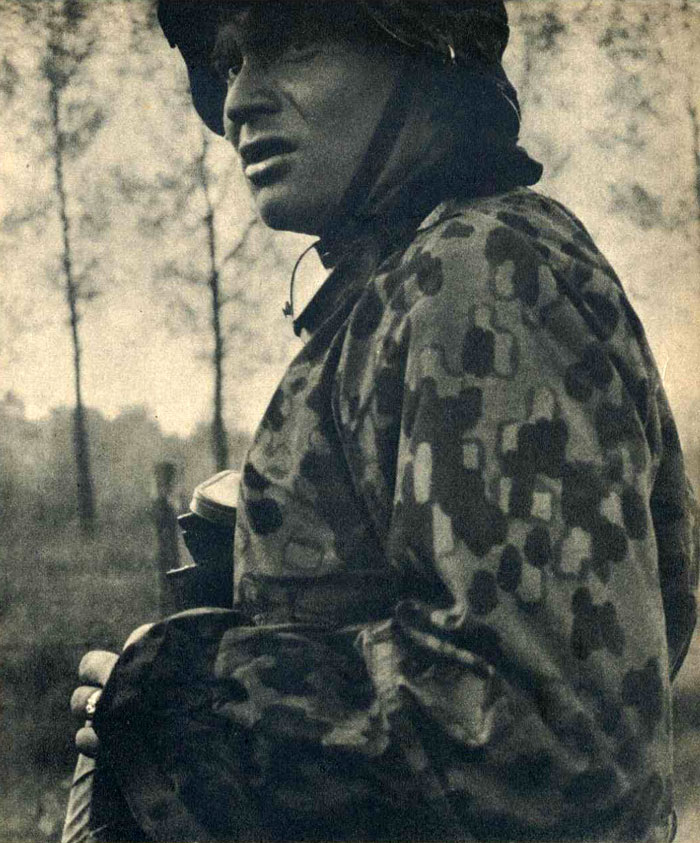 Platoon leader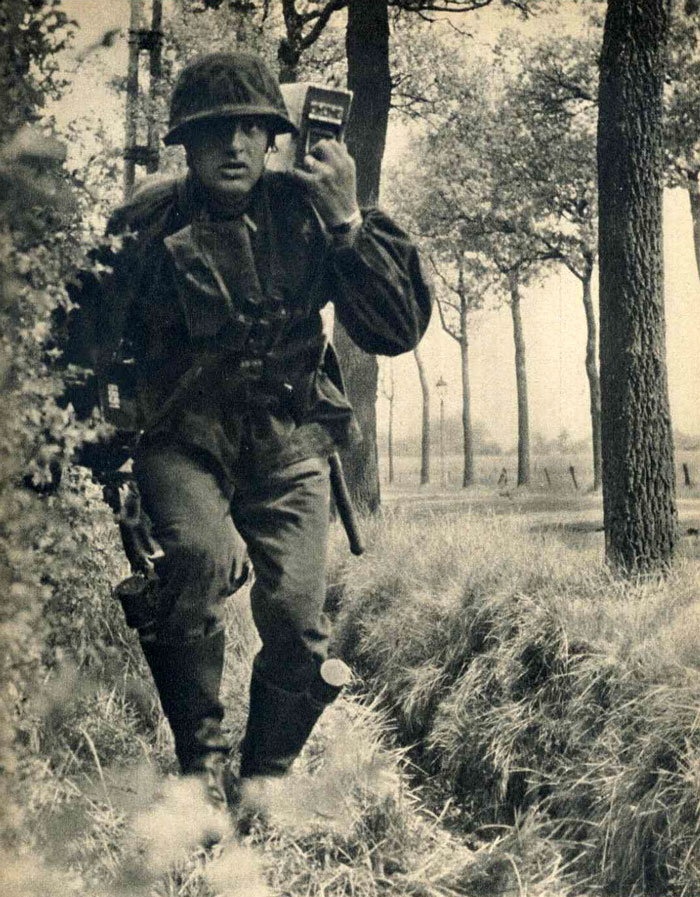 And now - forward!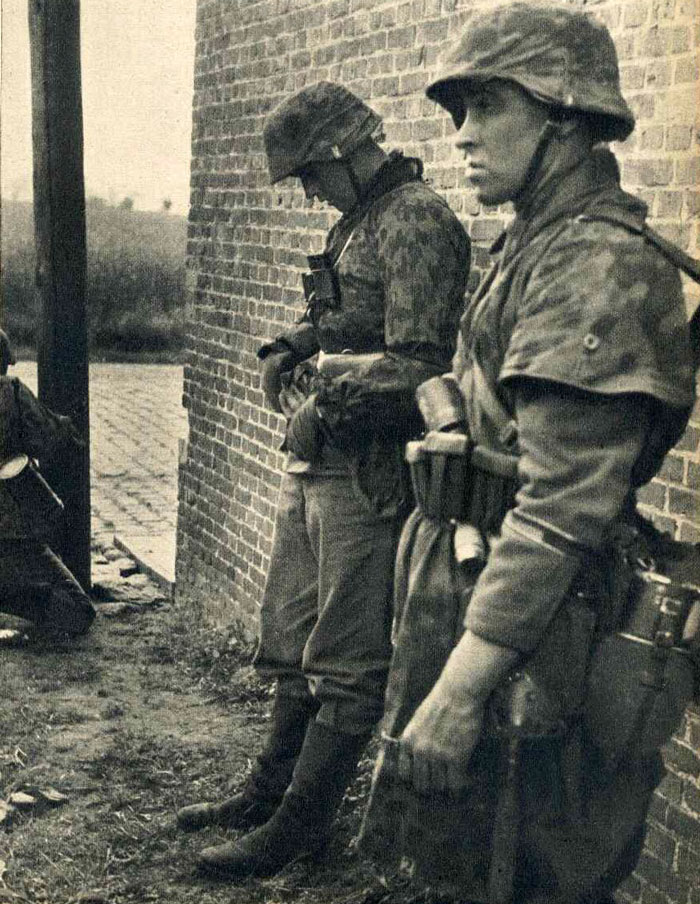 Catching the breath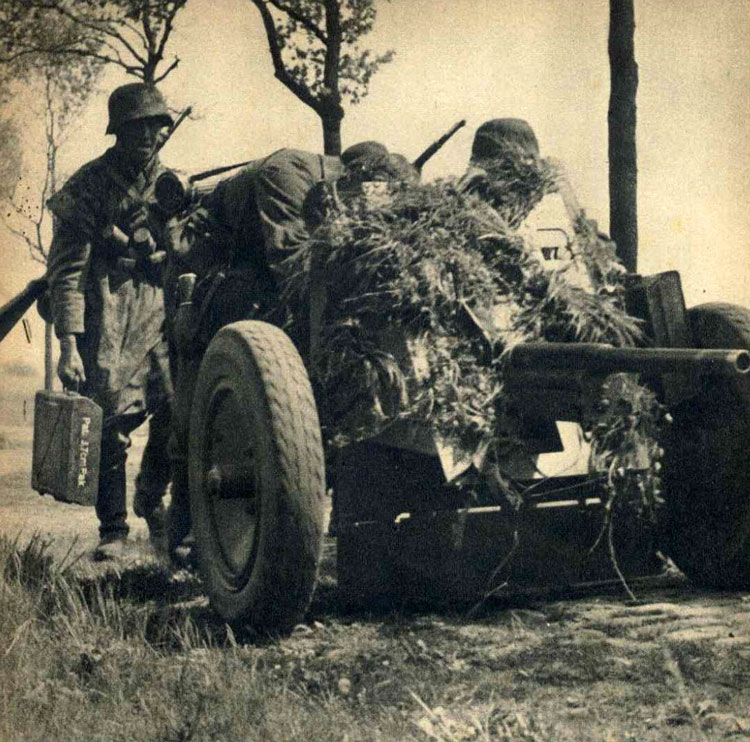 PAK without an engine ...
... but manned by the soldiers ...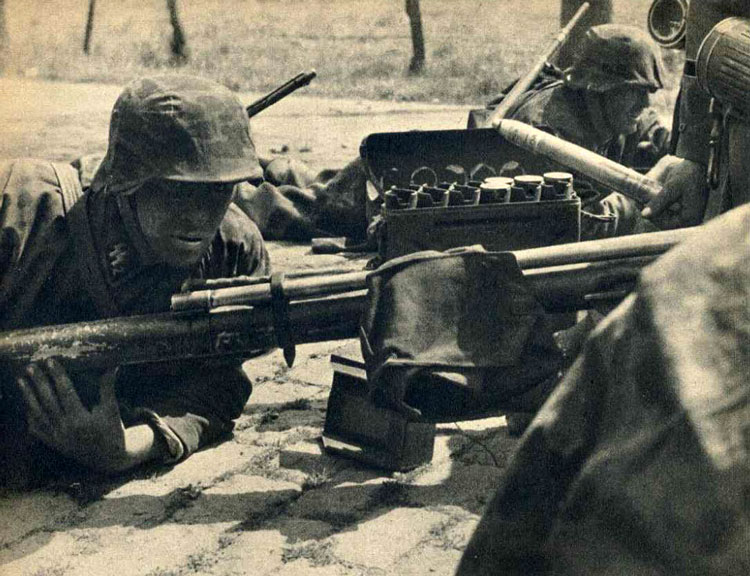 ... holding ...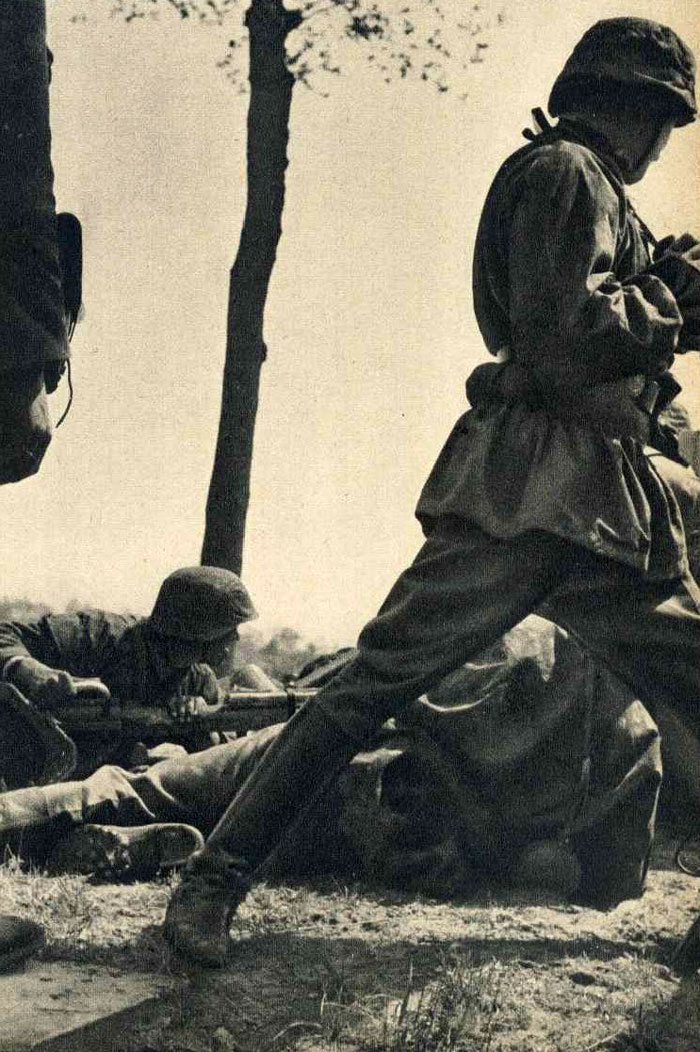 ...aiming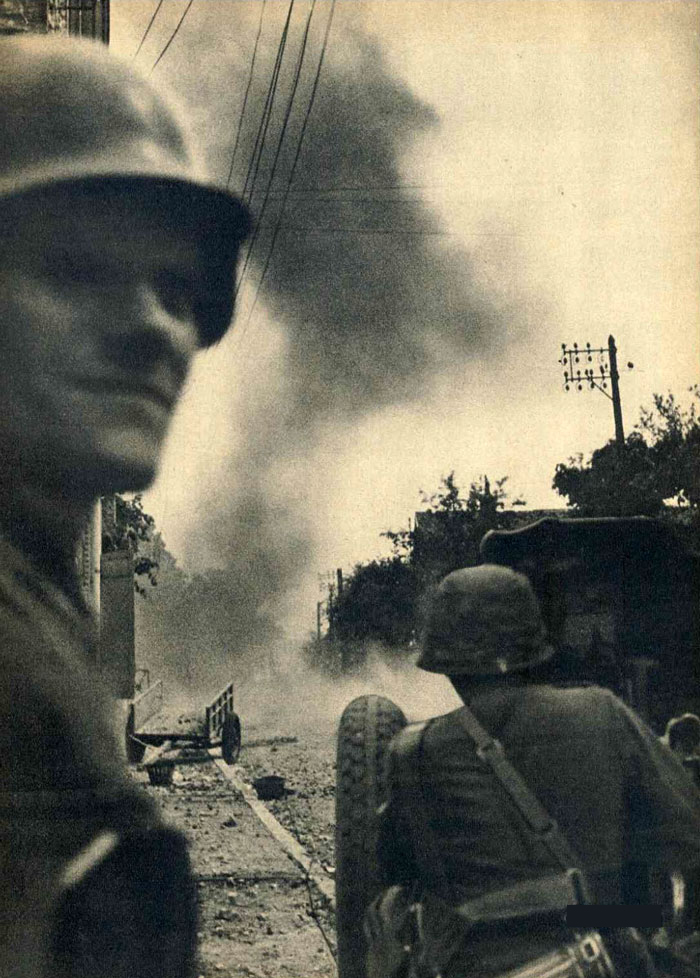 ... firing ...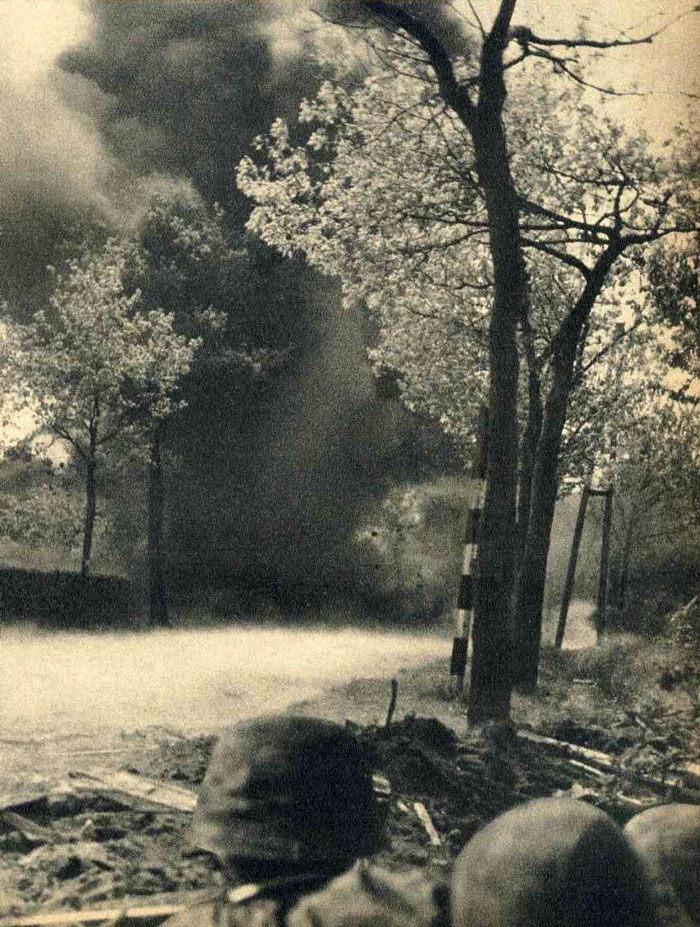 ... and taking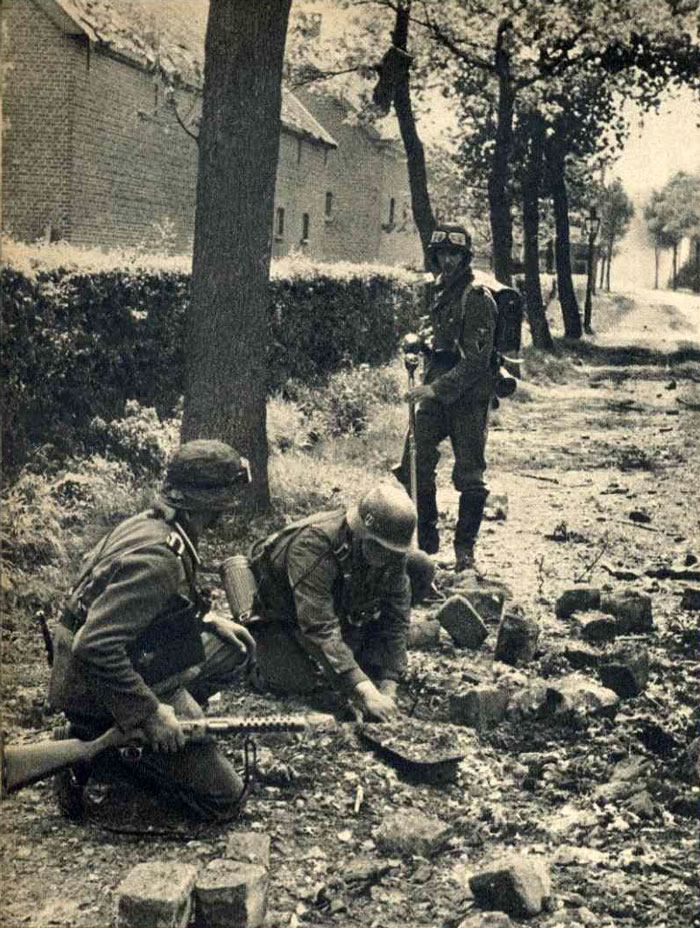 A dangerous craft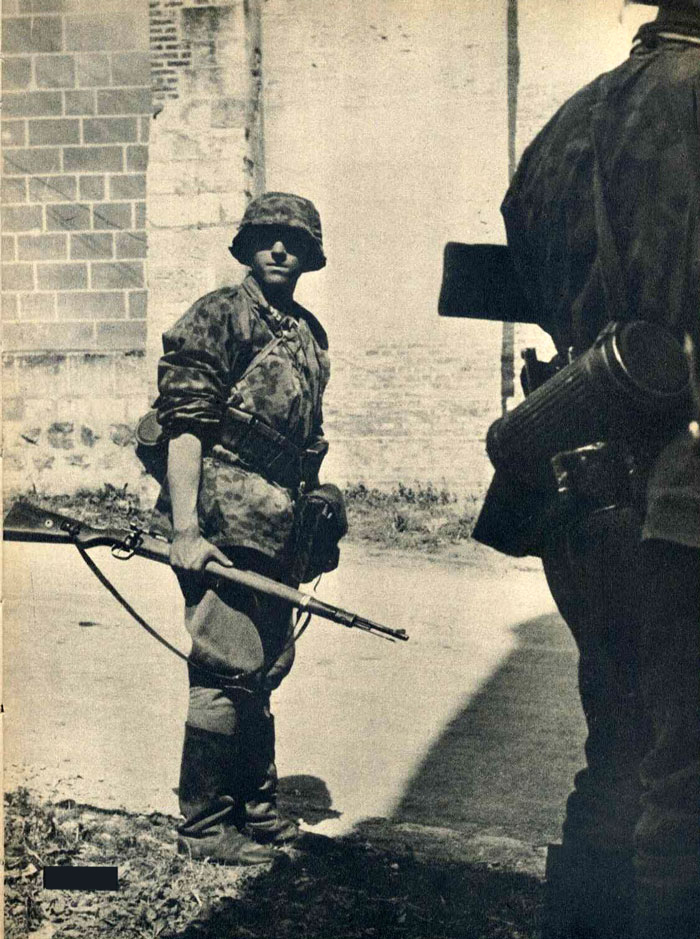 The winner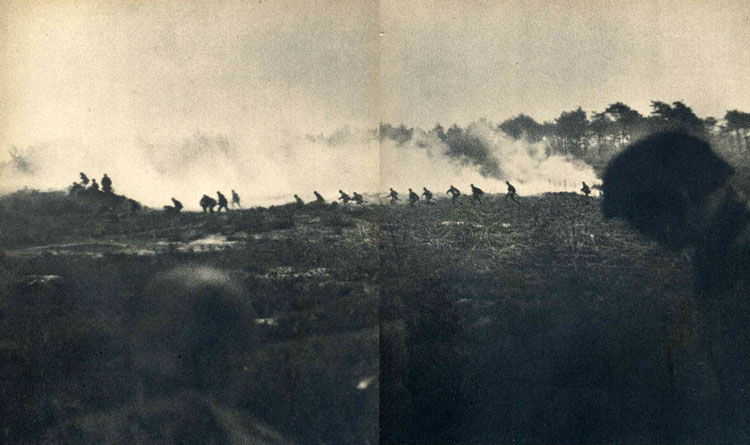 Infantry ... Infantry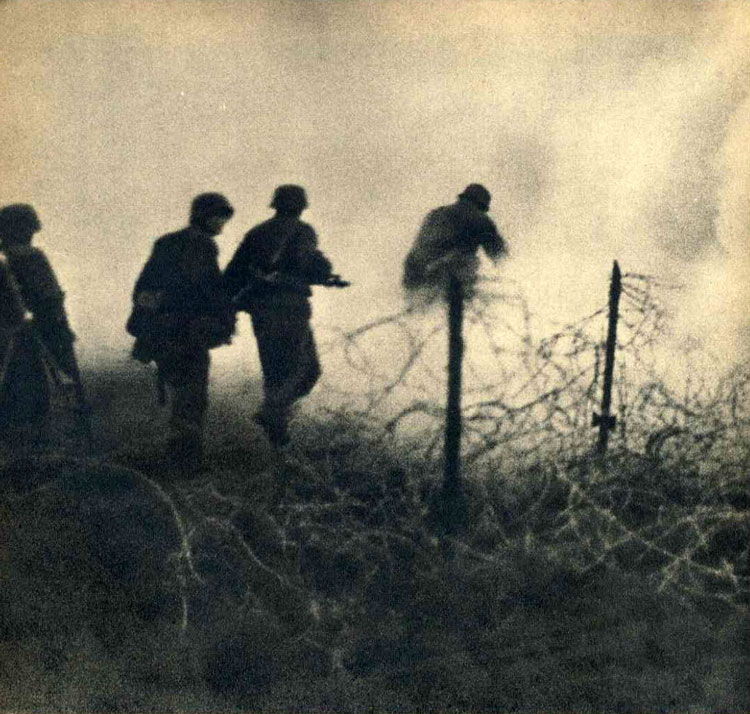 Hot days ...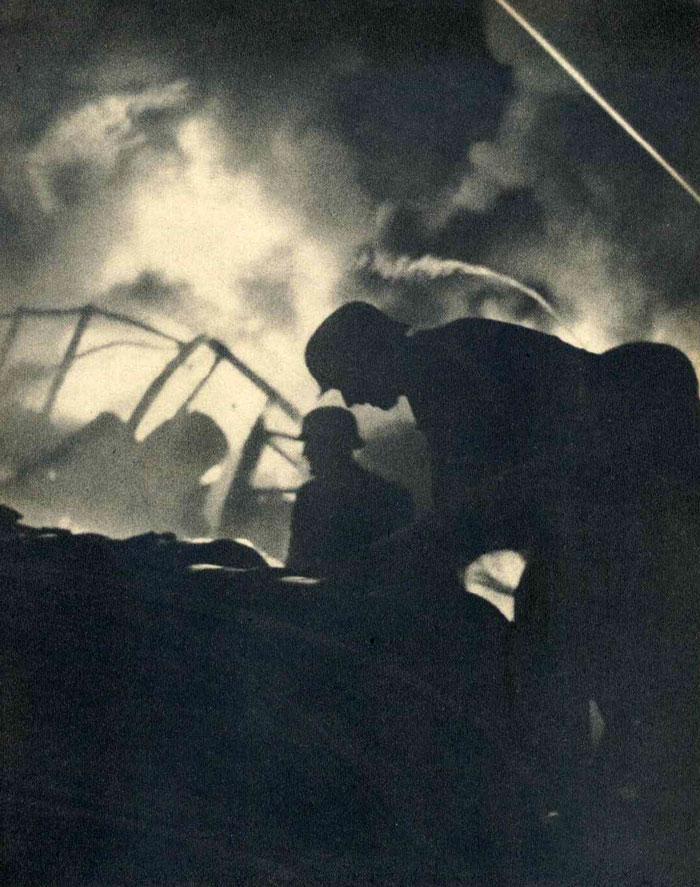 ... hot nights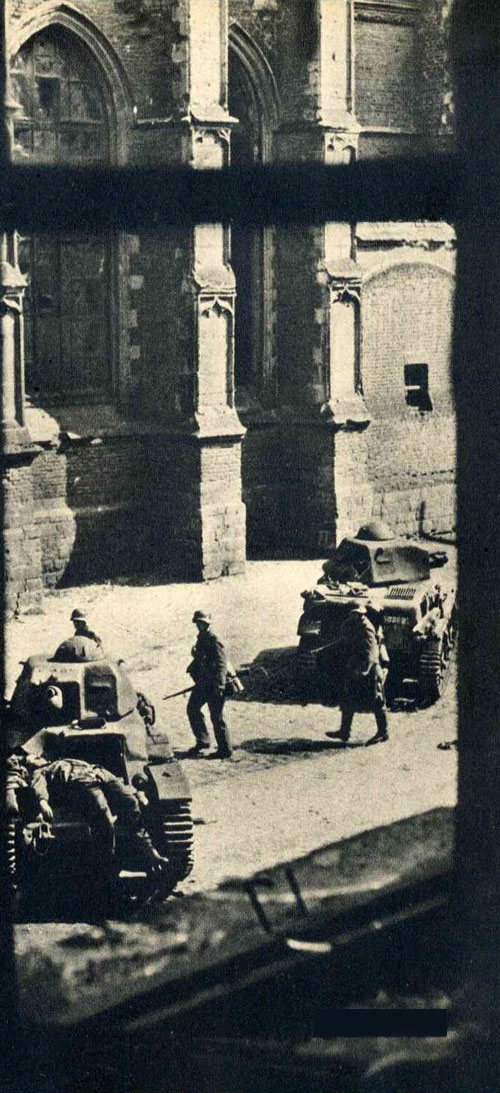 That was in Aire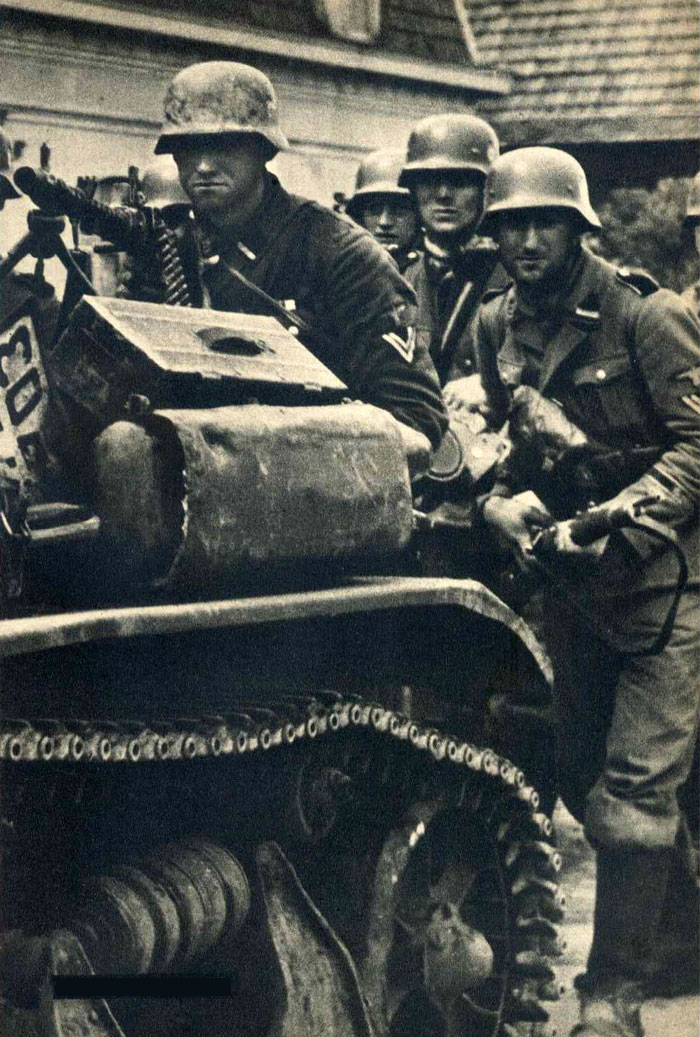 The motorized infantry covers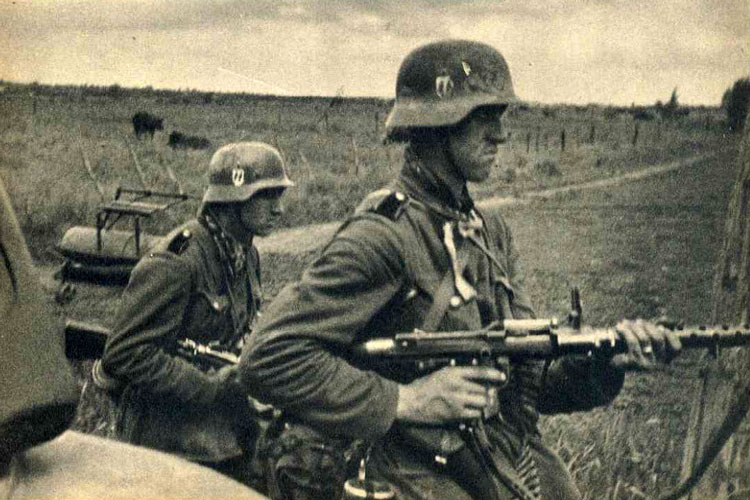 With and ...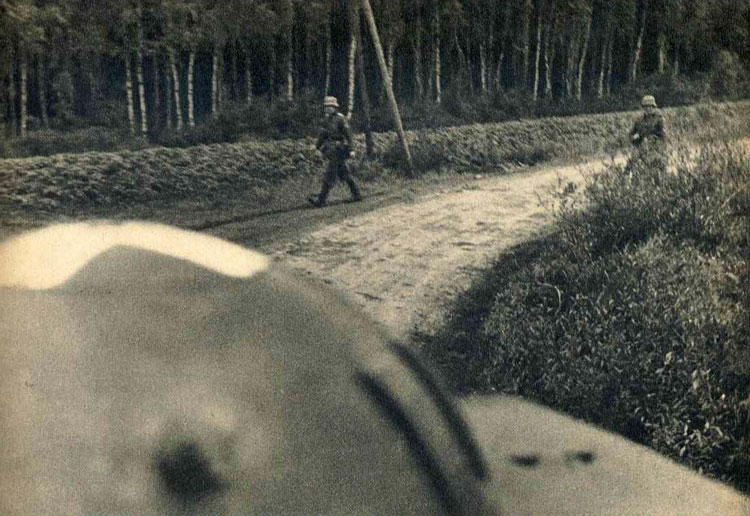 ... behind the Panzer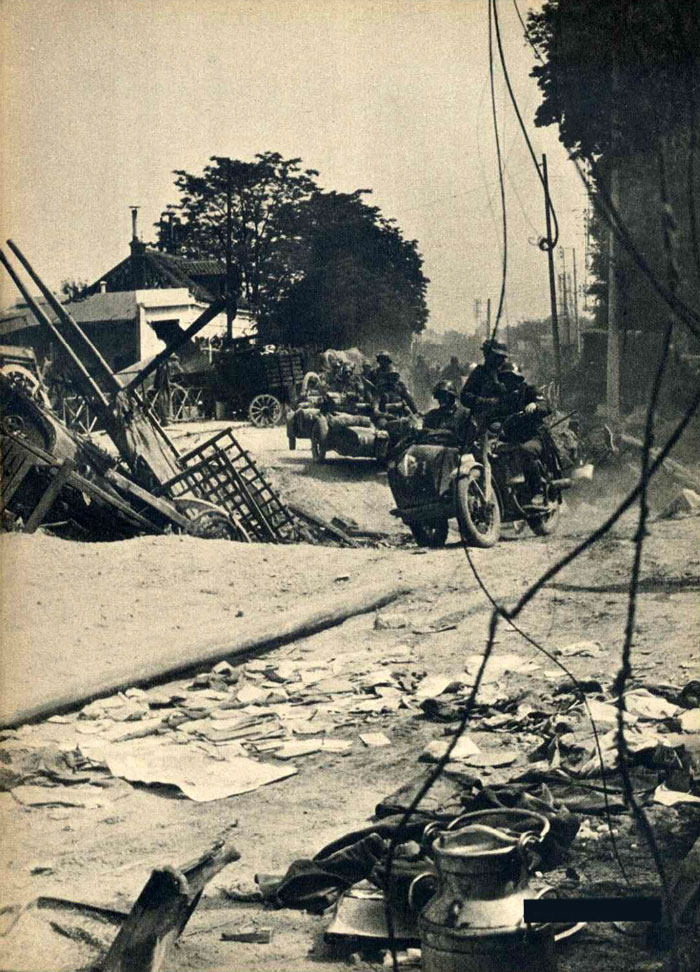 More, always more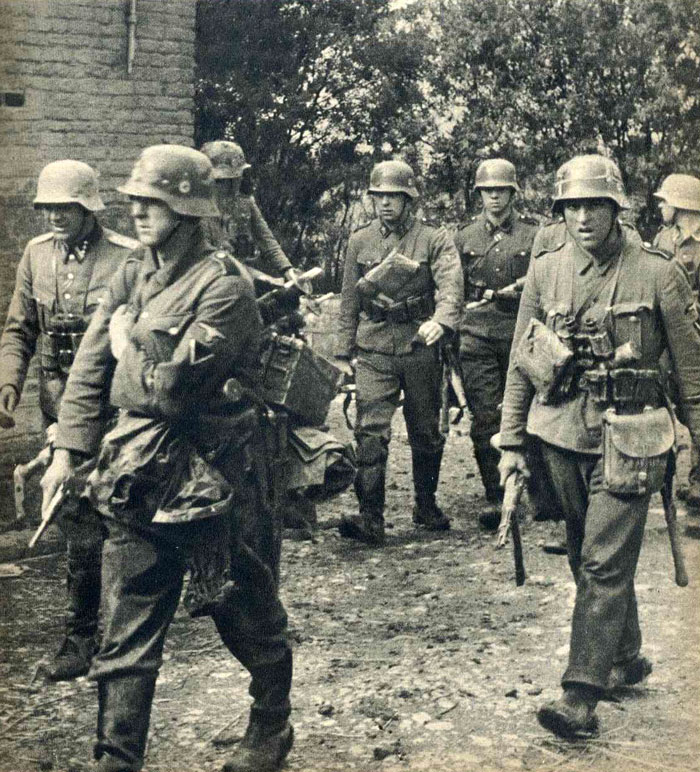 The company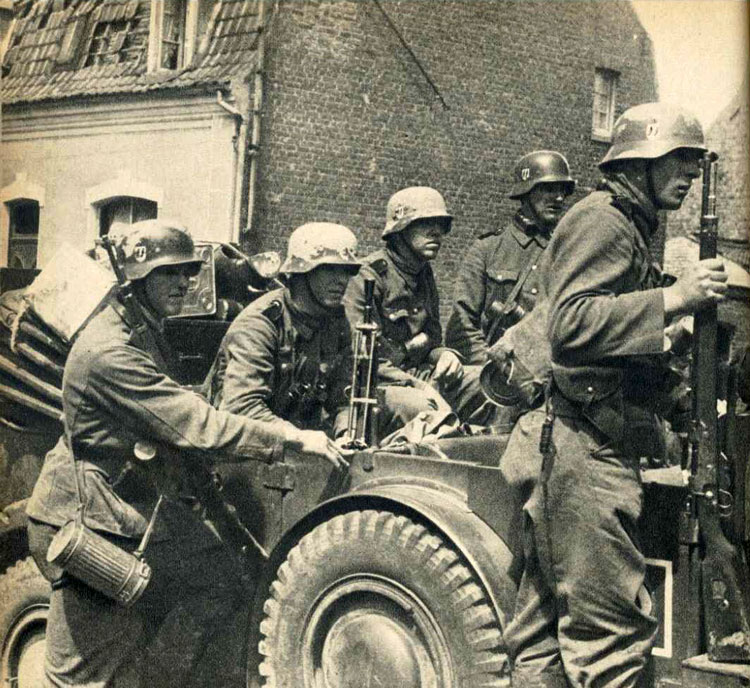 Attention ...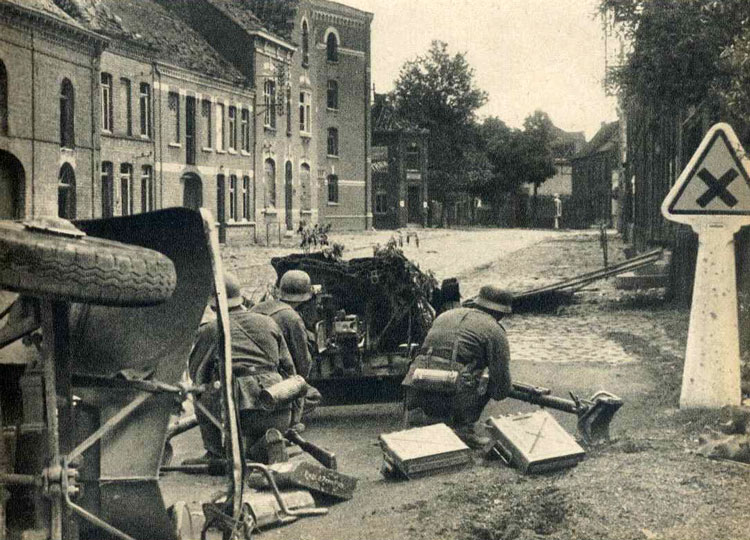 ... What's next?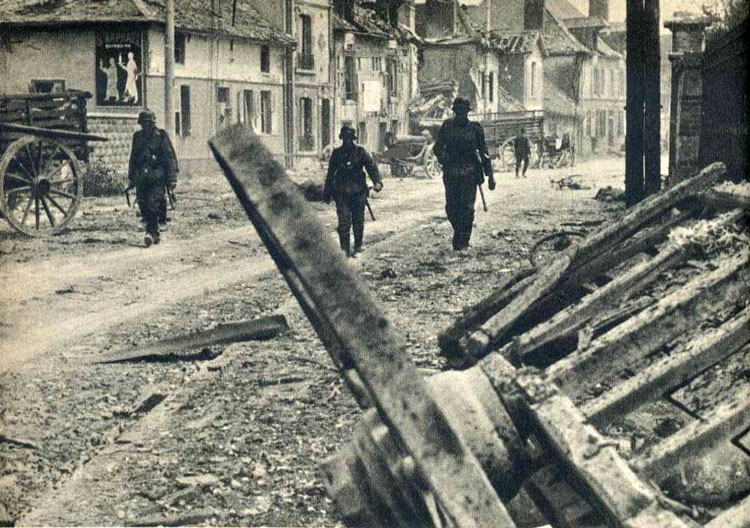 The carts were left behind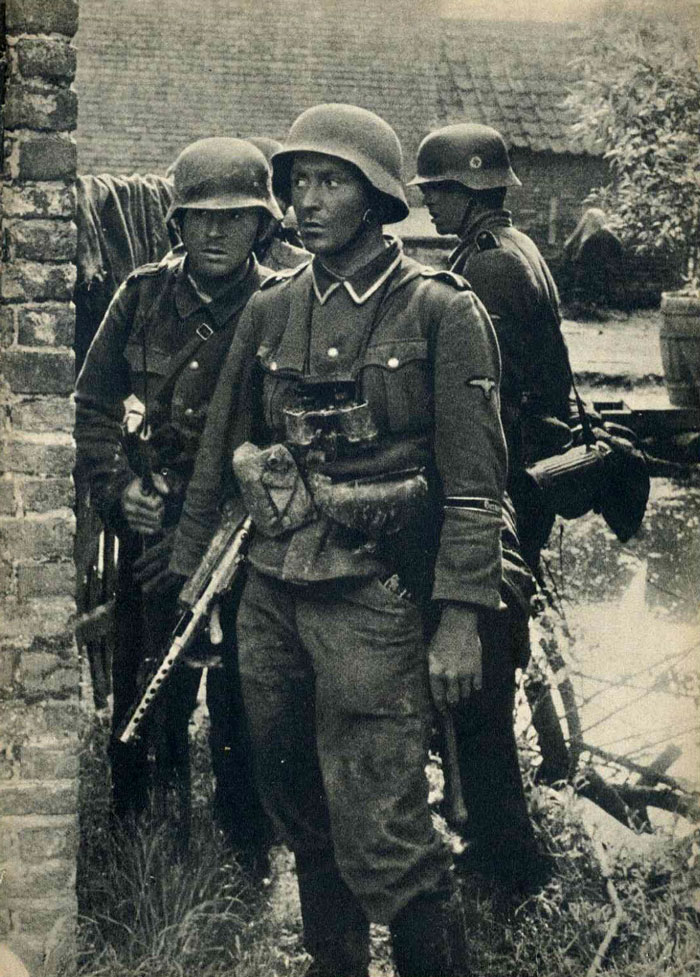 The strike team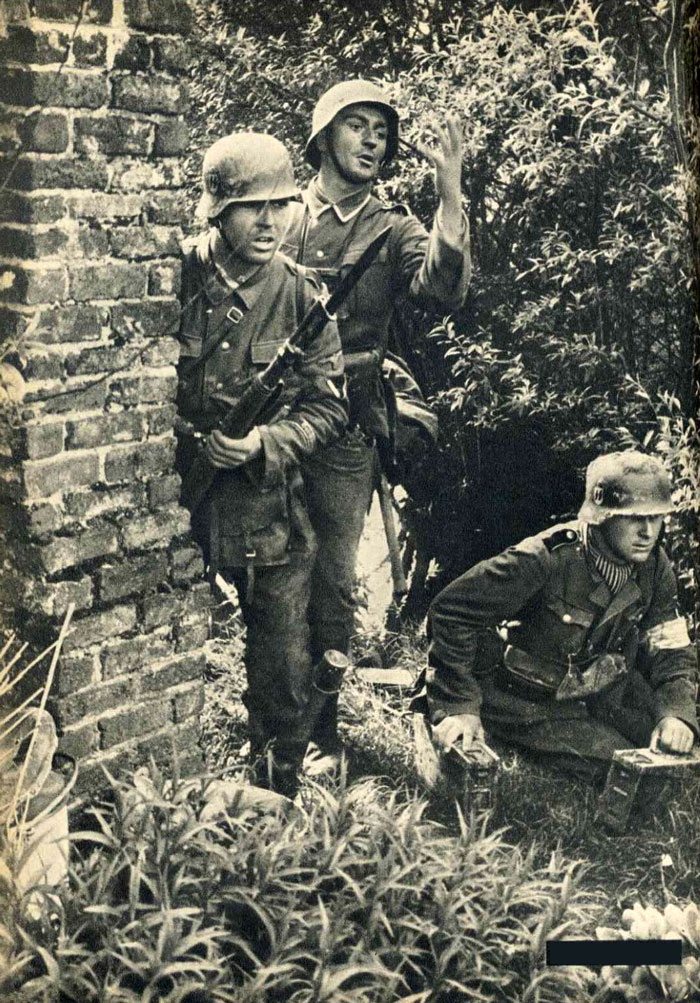 Keep silence!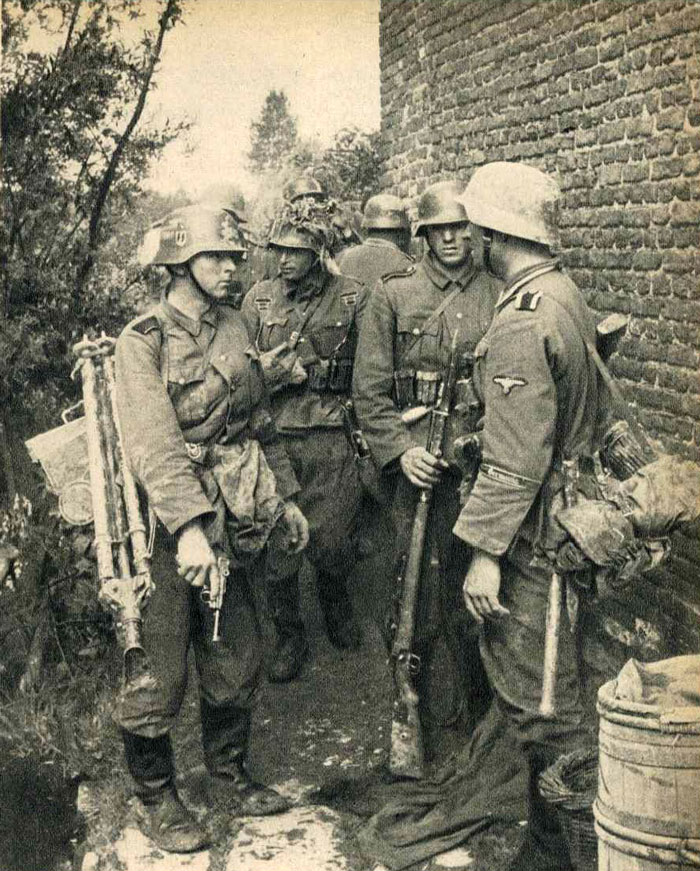 Order was issued. - Assamble!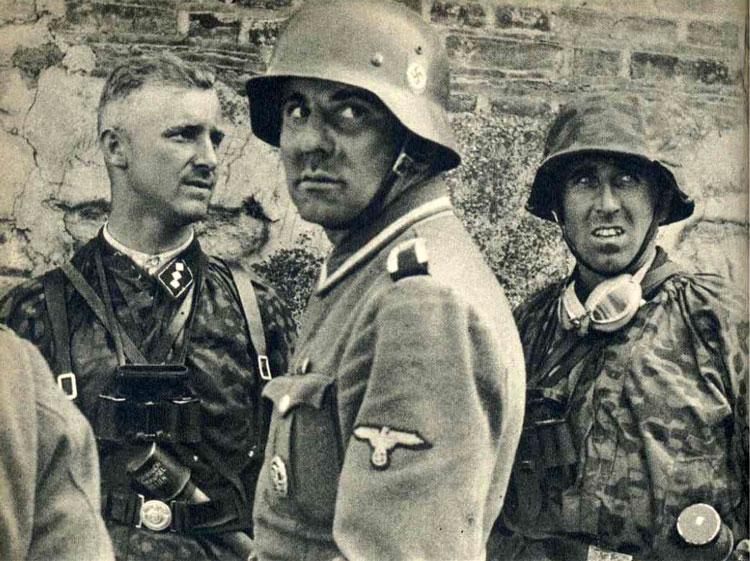 Leader, noncommissioned officer and private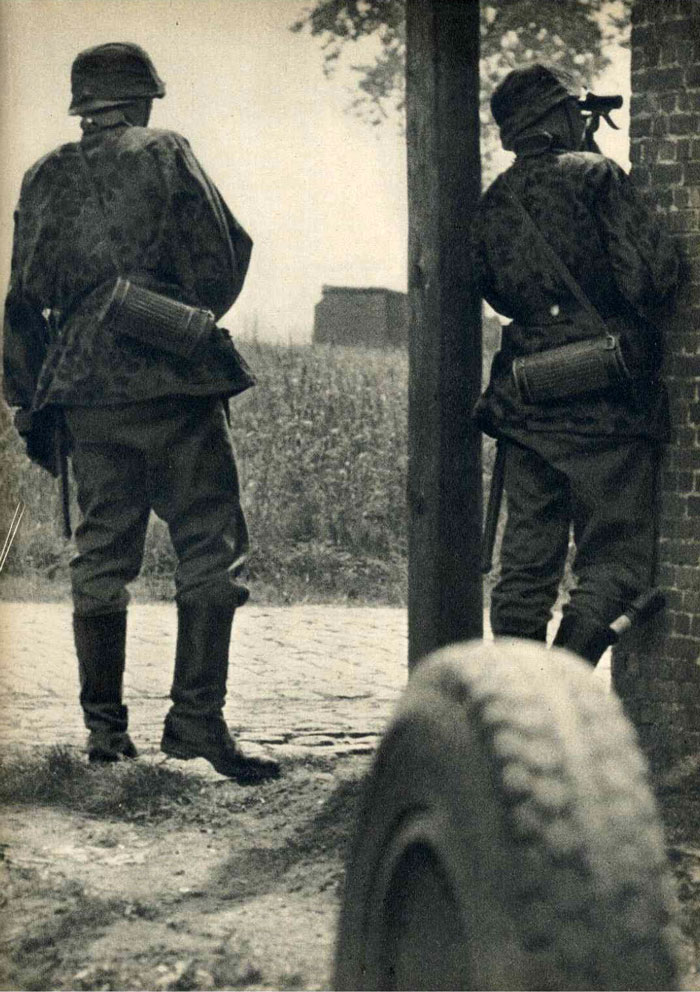 Hesitation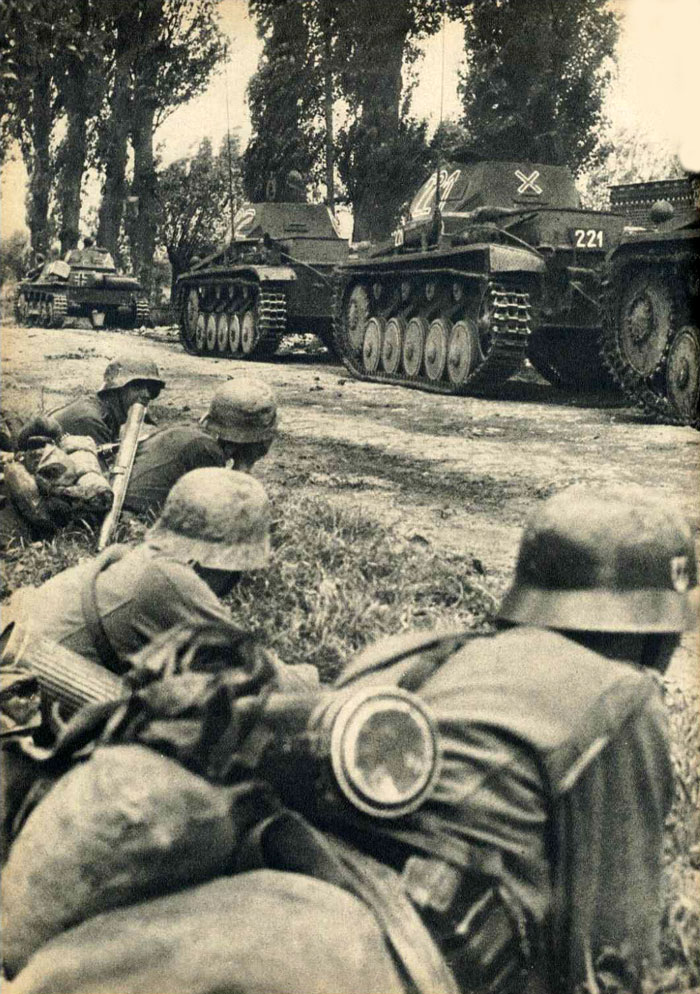 Before a great cause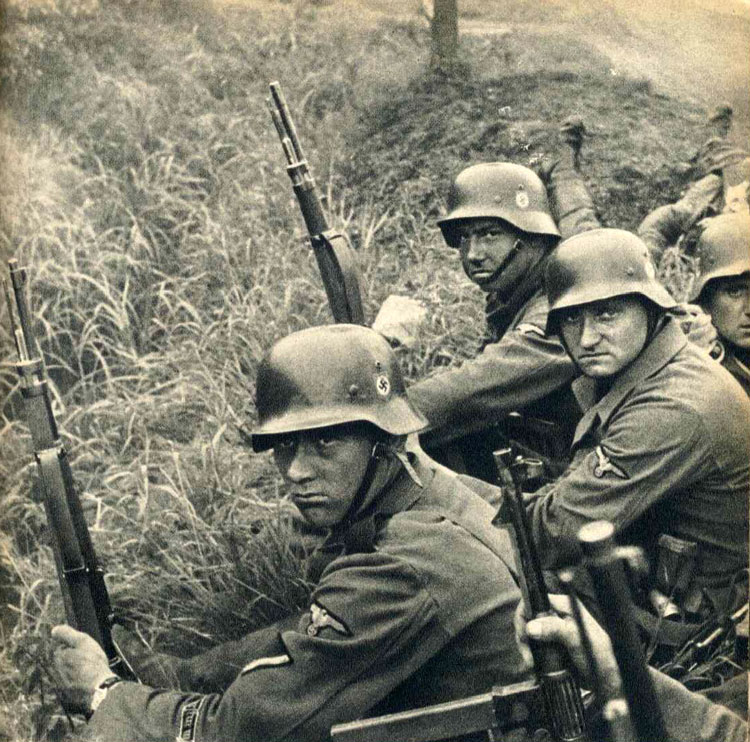 When does it start?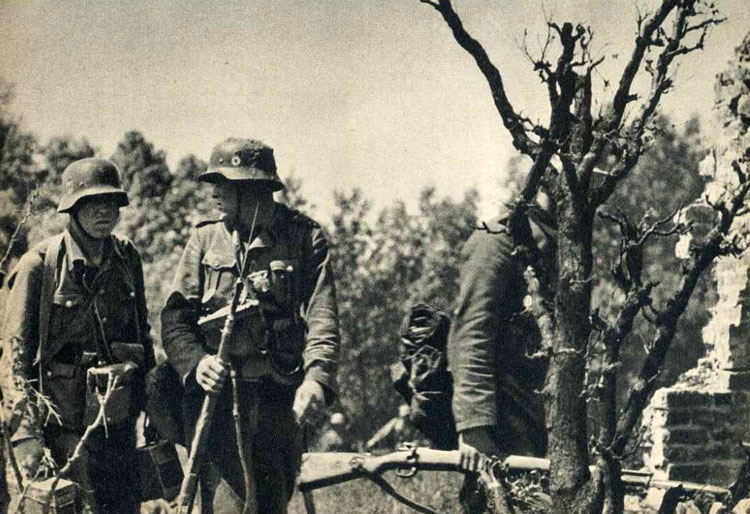 Place ...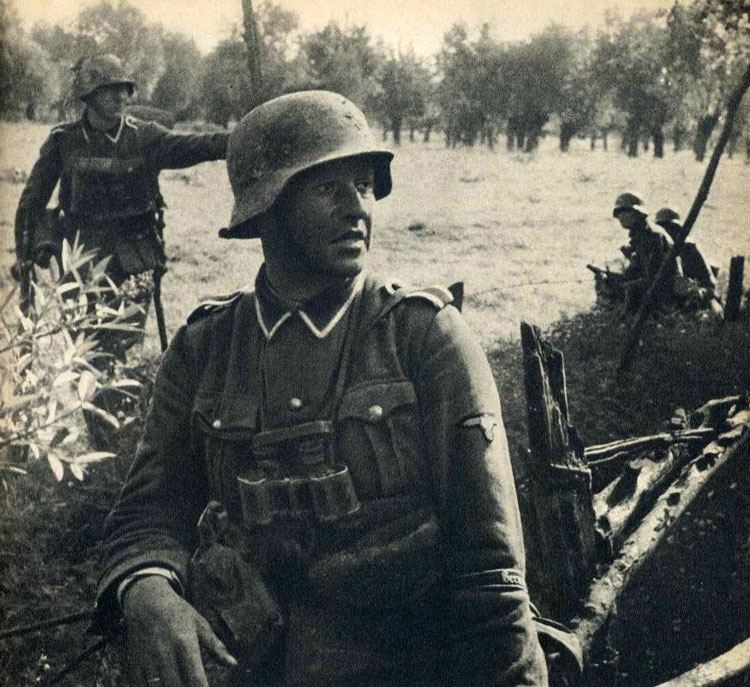 ... is expected to be cleared!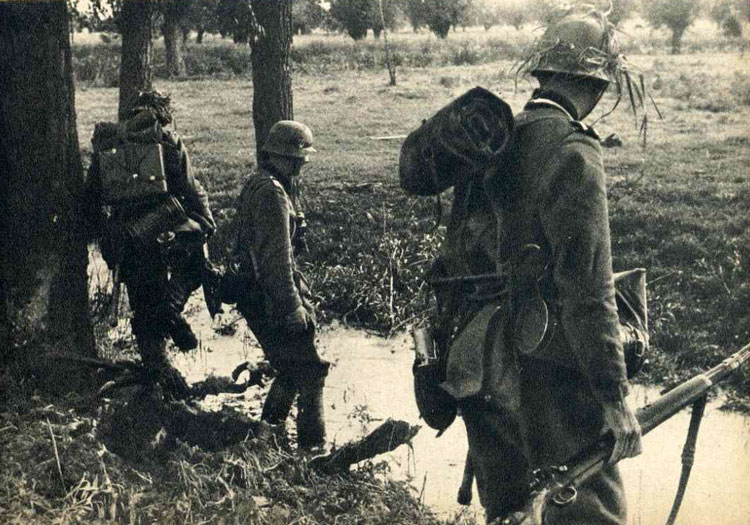 Emerging from the cover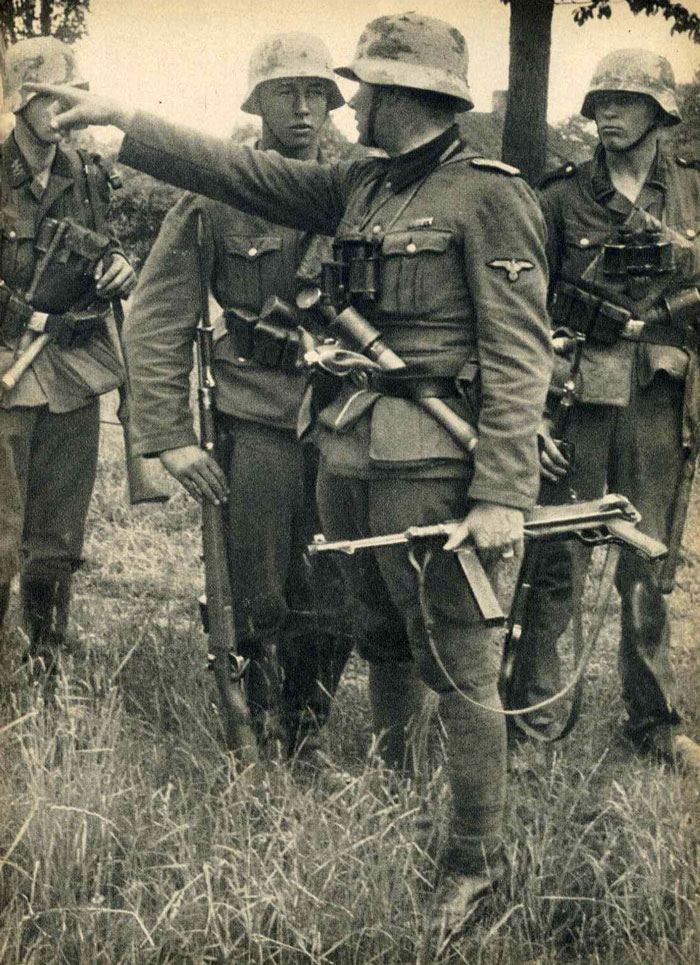 The chief's order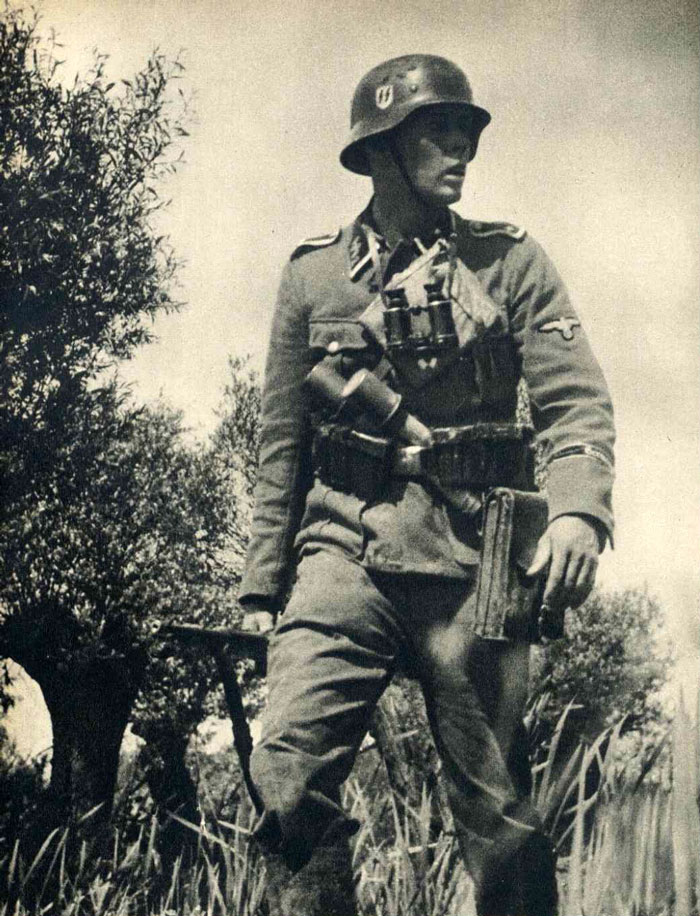 The patrol leader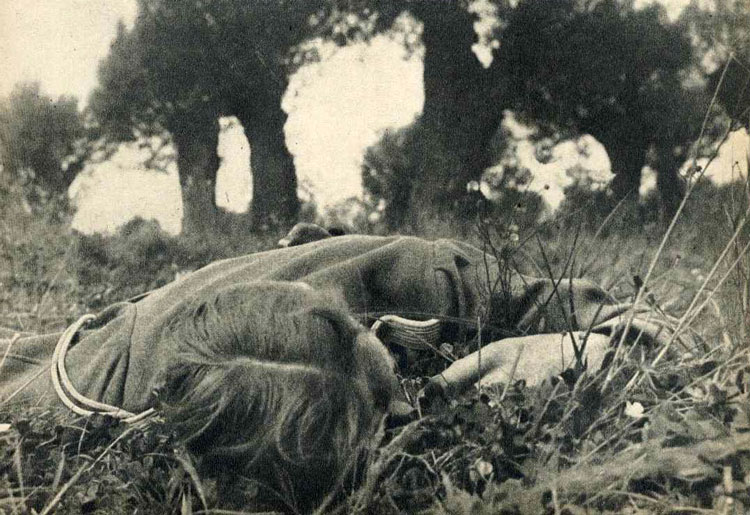 Battalion Adjutant is wounded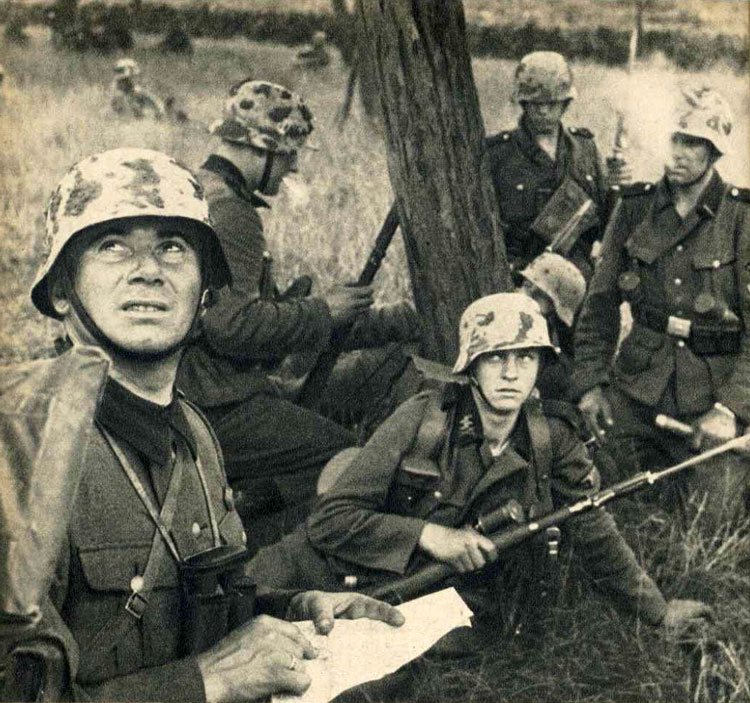 Our Stukas are punctual as always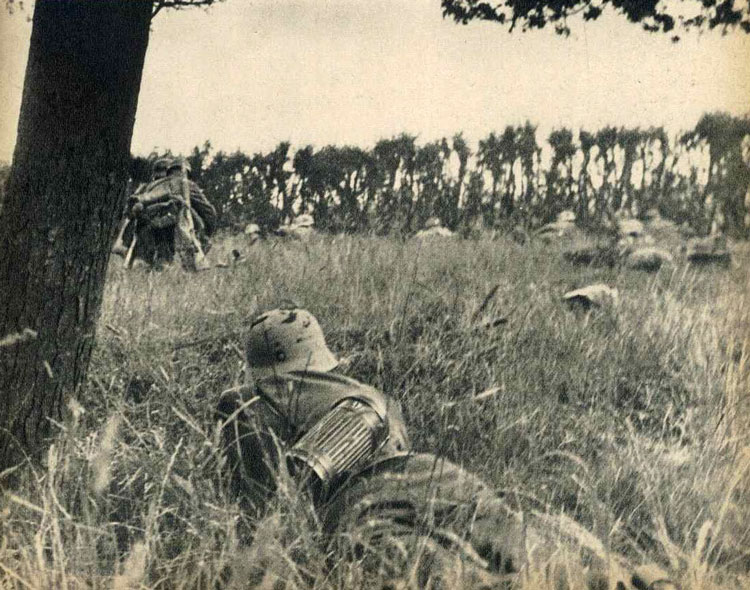 Meter by meter ...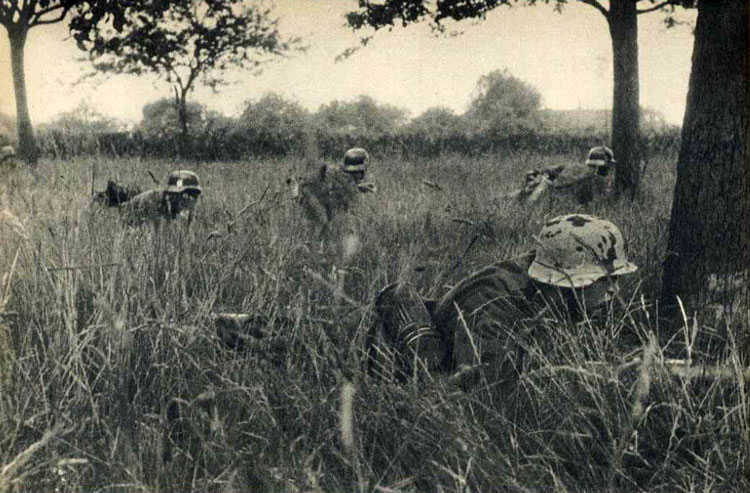 ... the company crawls...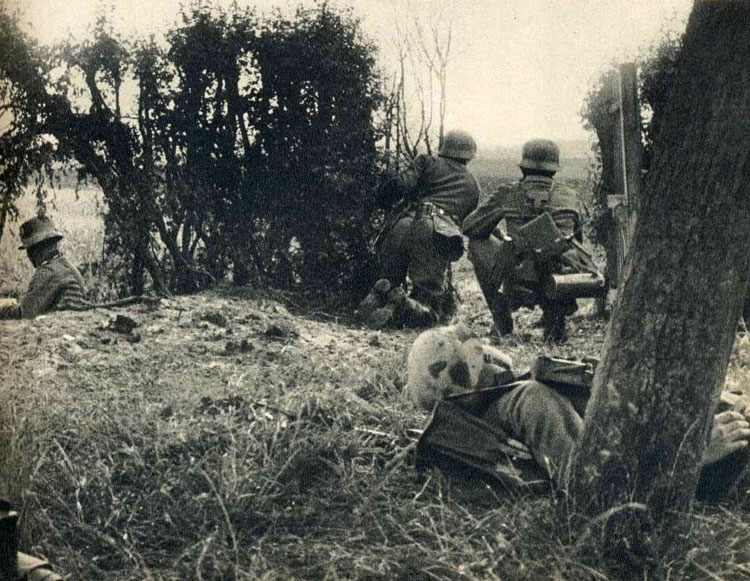 ... in anticipation of the decisive moment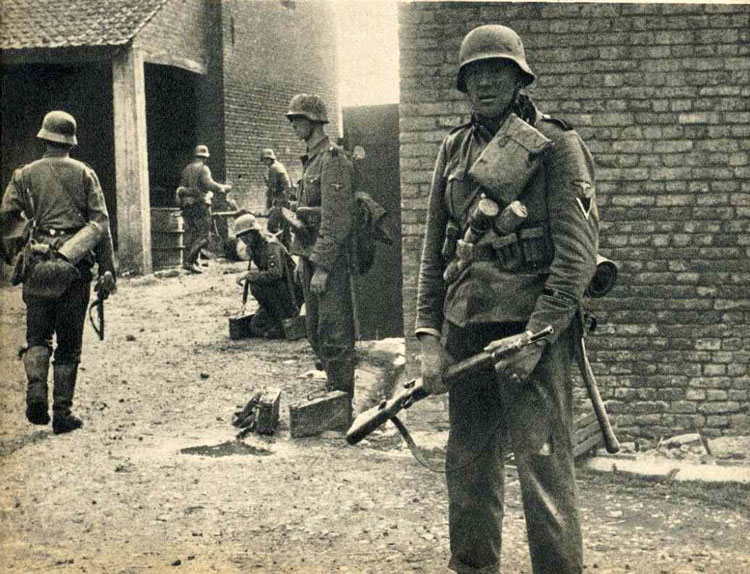 The short break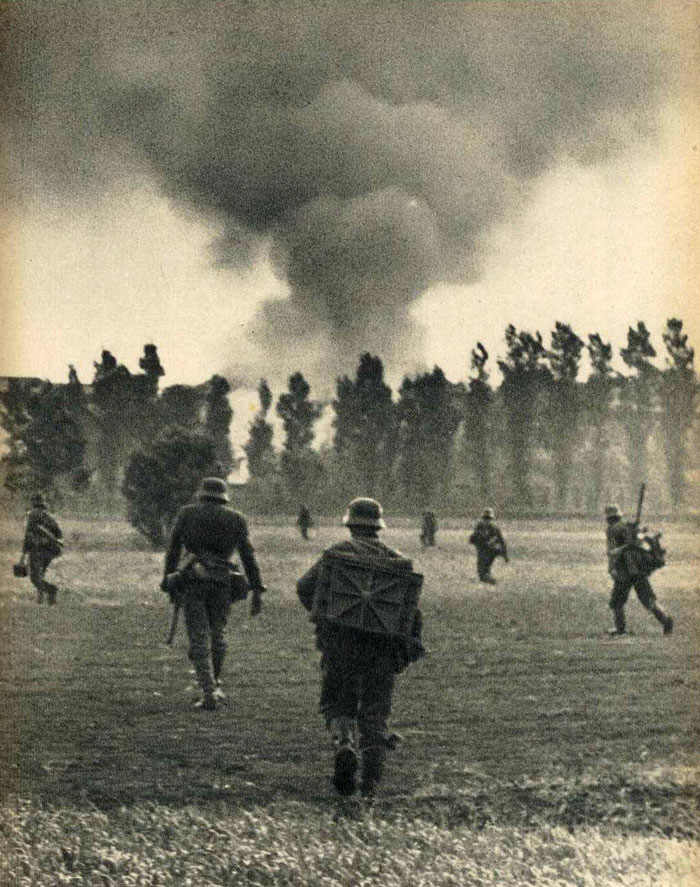 The firepower is brought forward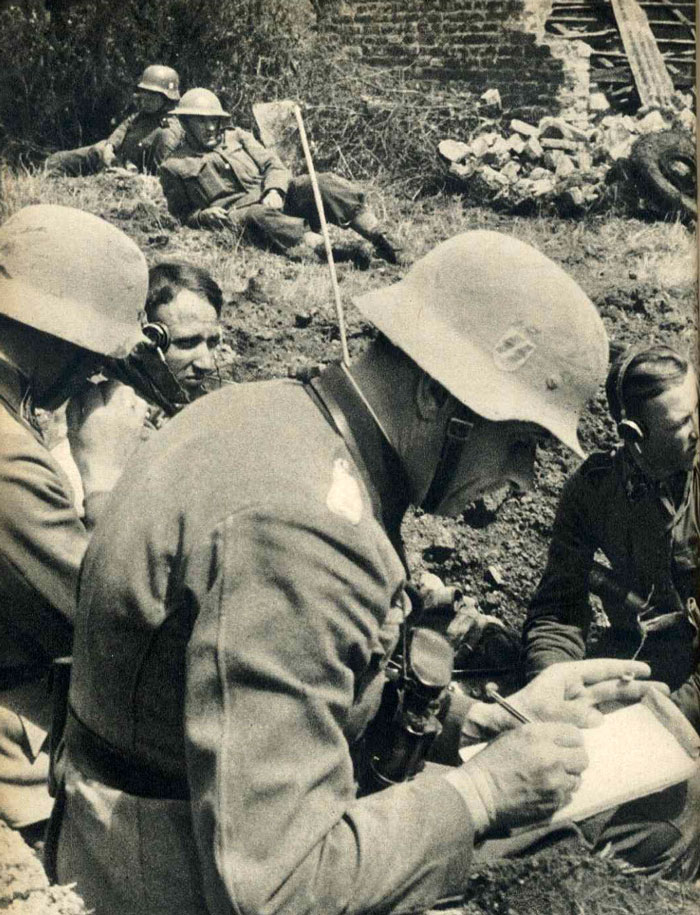 "Goal is achieved!"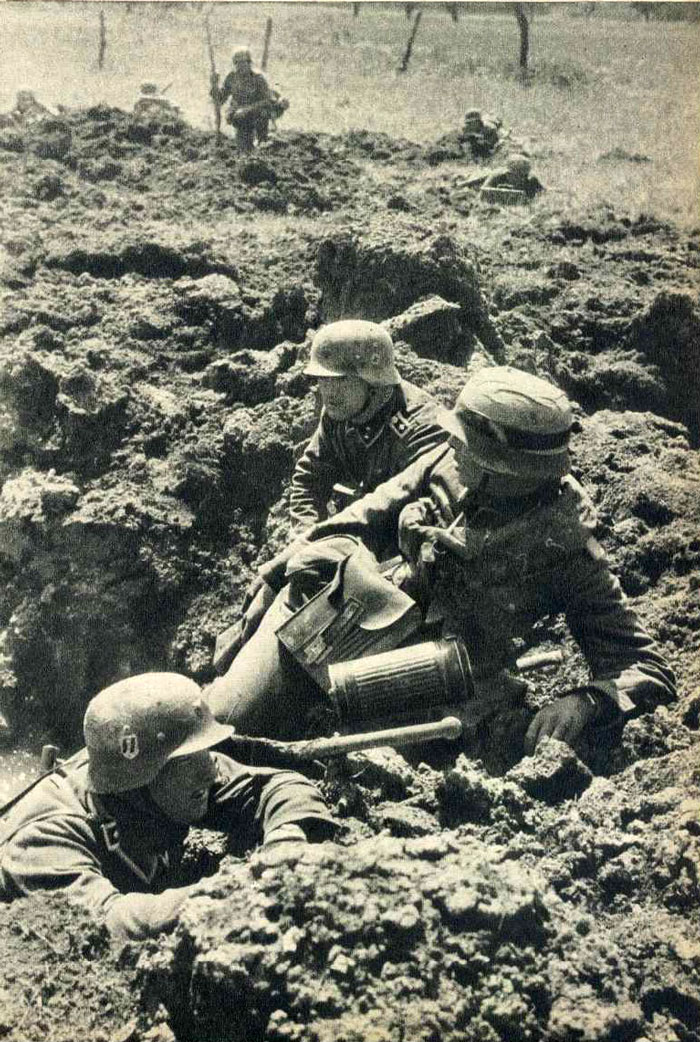 Now the artillery will speak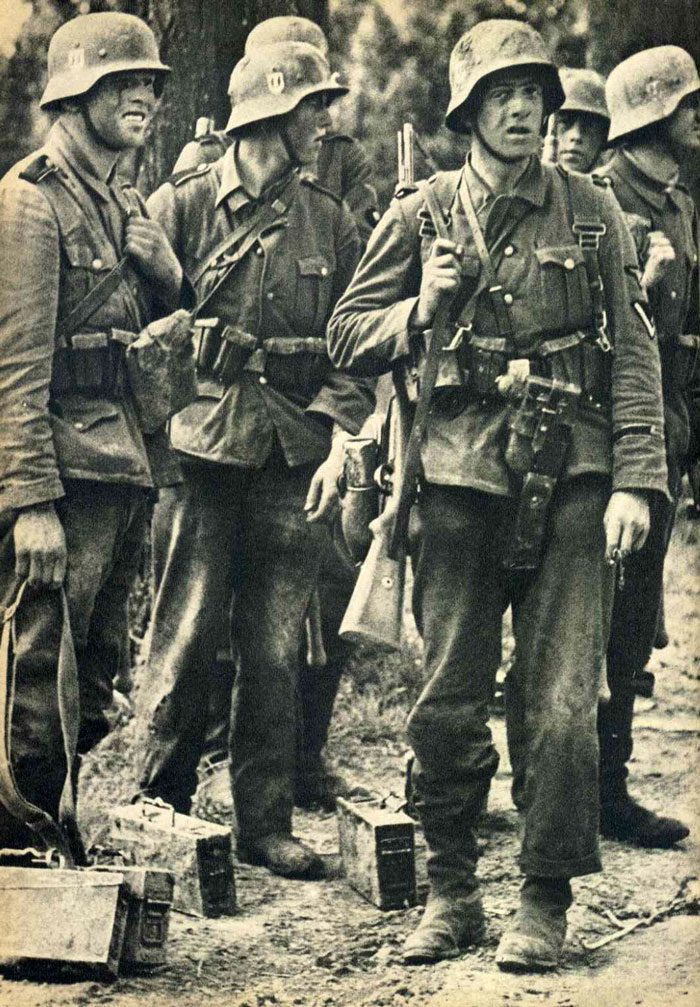 The front soldiers of 1940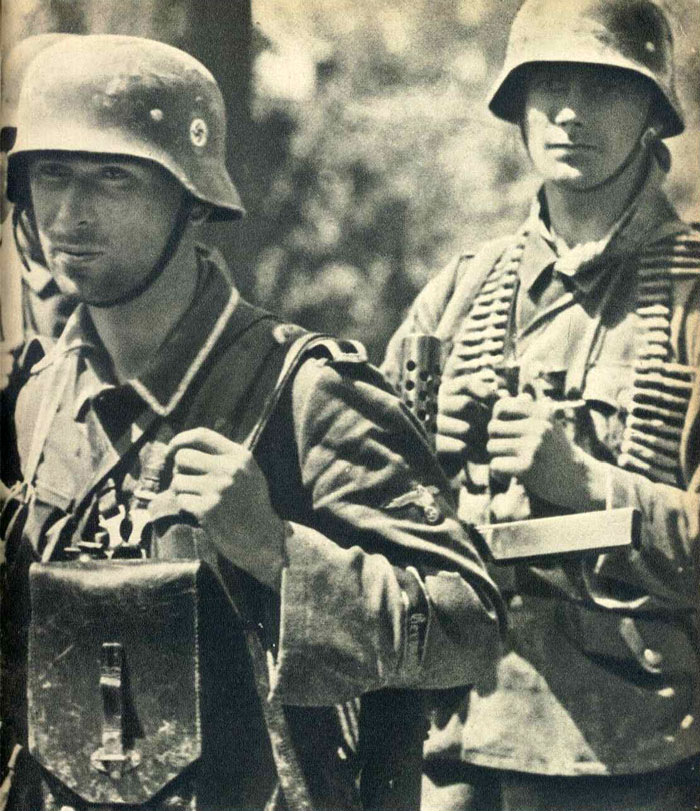 The front soldiers of 1940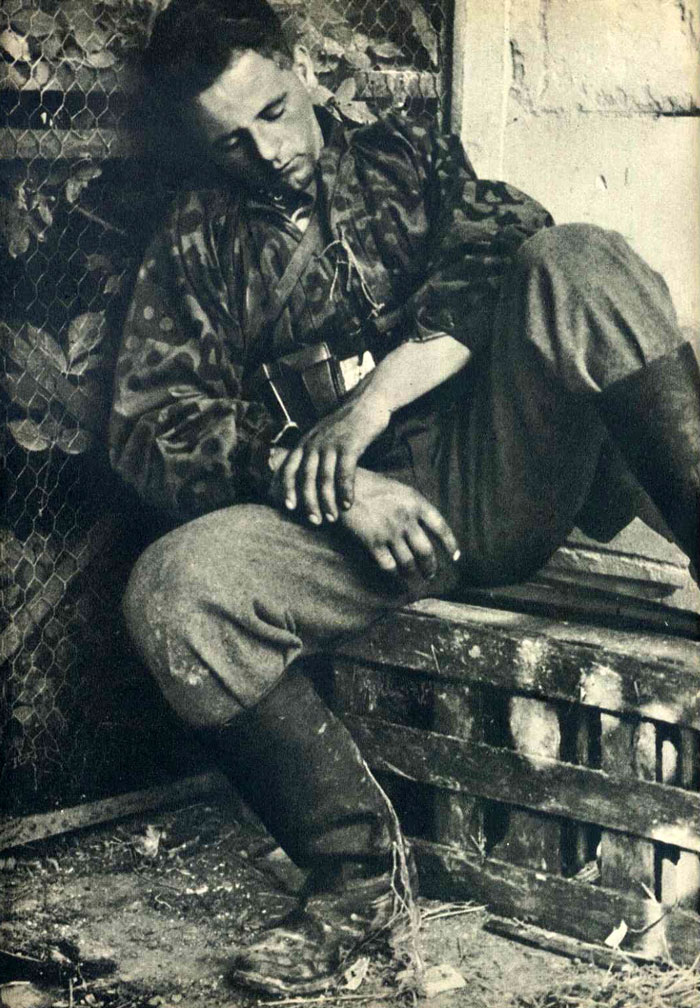 Sleep is important ...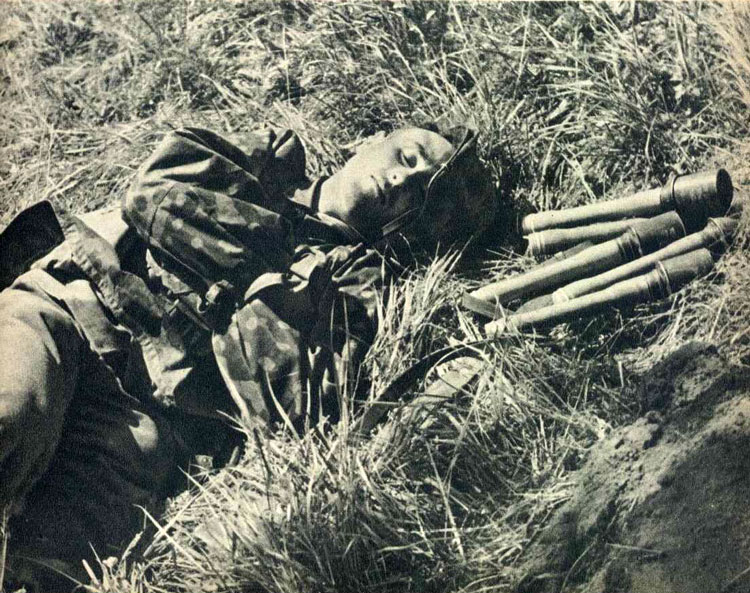 ... and munitions too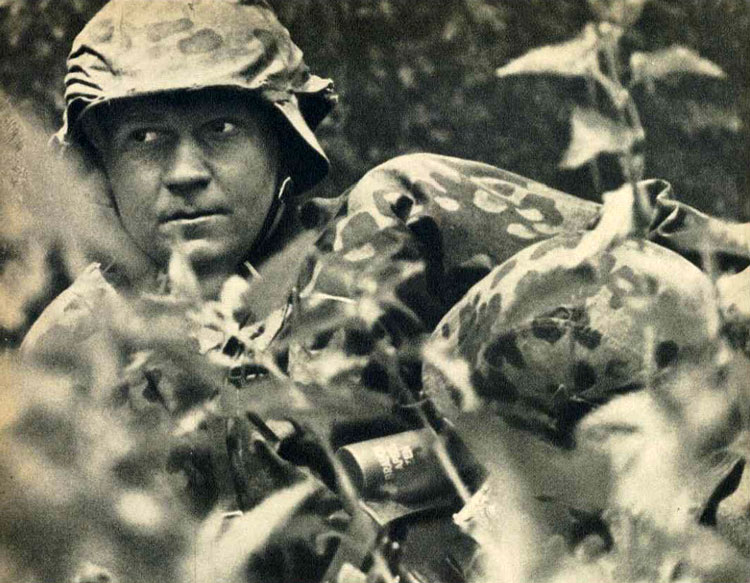 Good camouflage is a half of success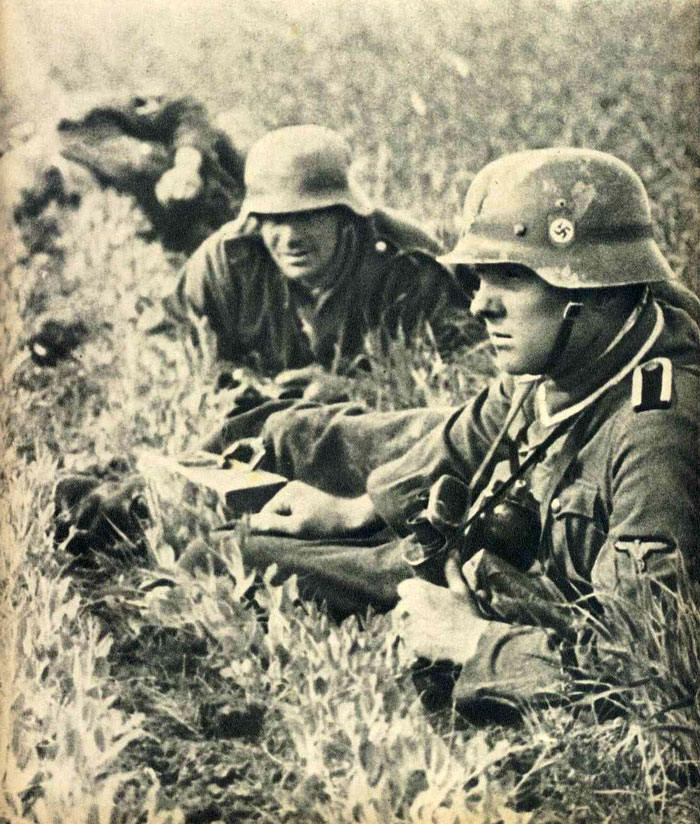 Same goes on
And then the Pioneers come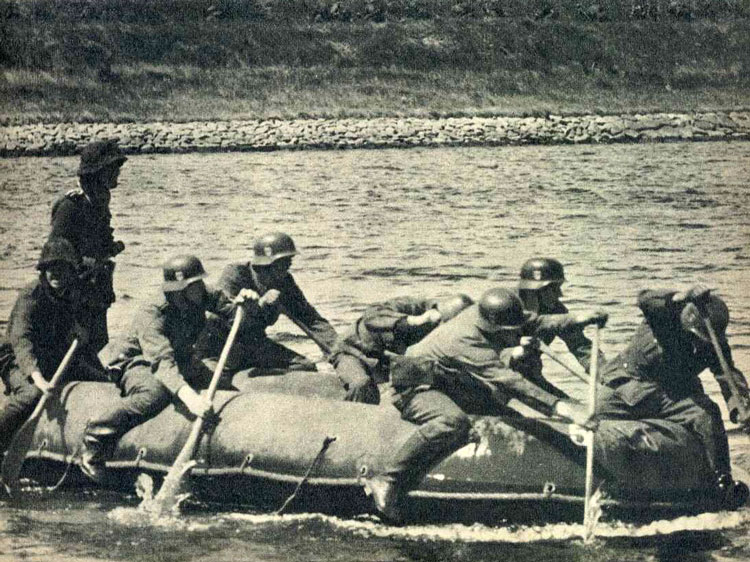 Across the Schelde, the Meuse and the Rhine ...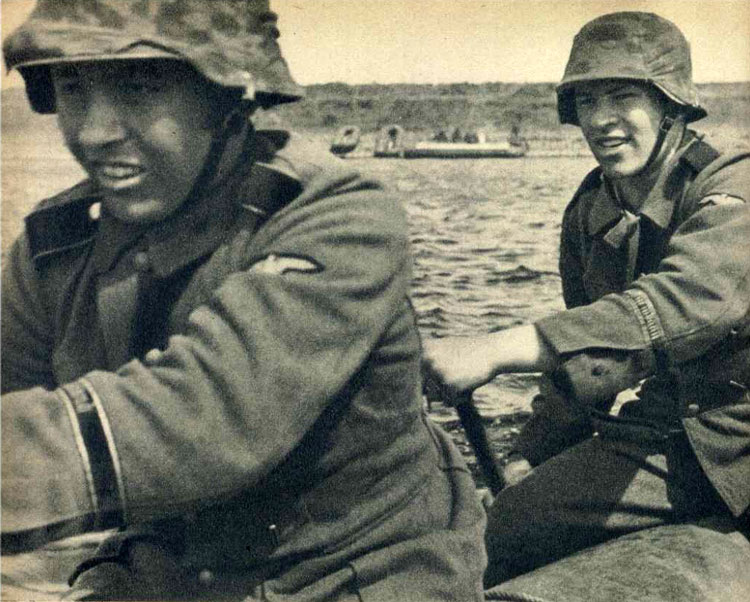 Water ...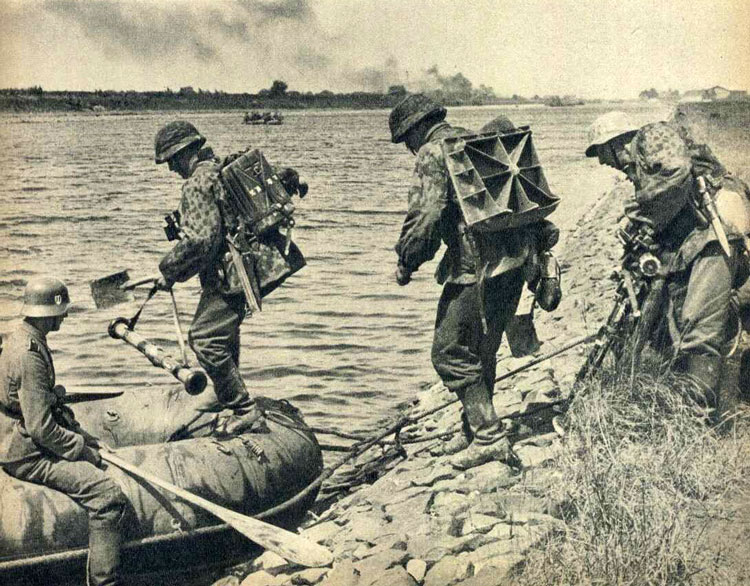 ... can't stop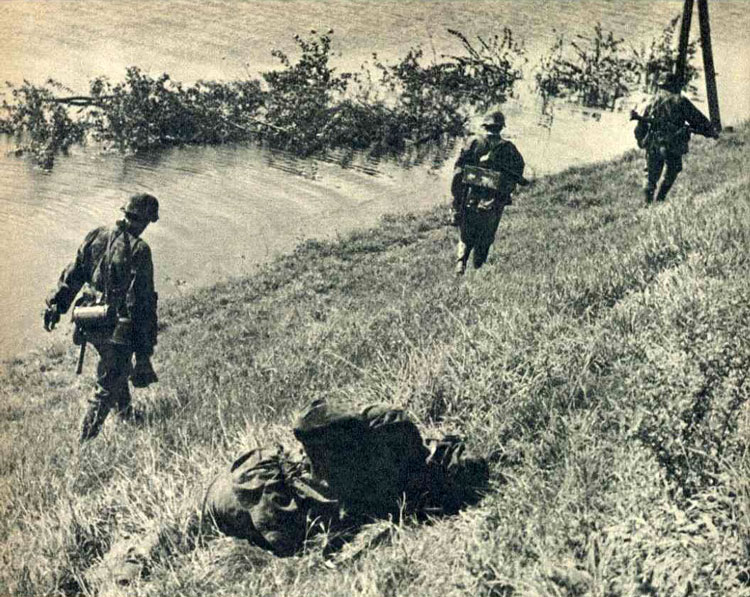 On the other side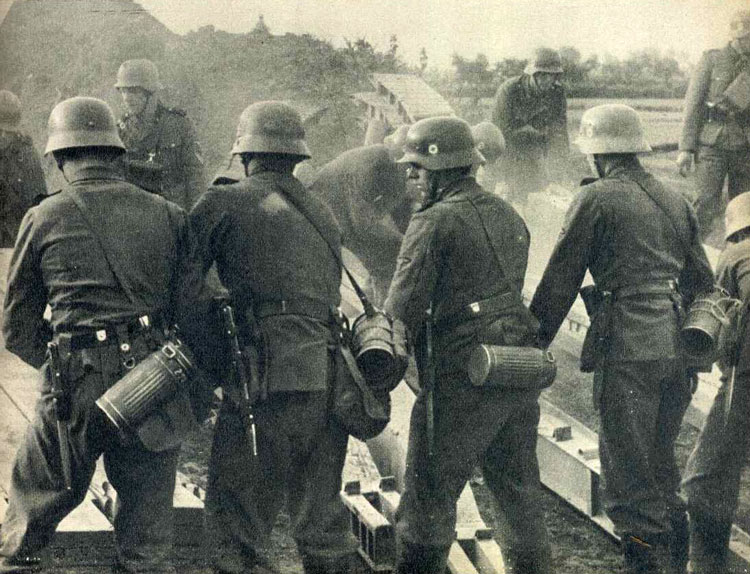 Soon the bridge will be here!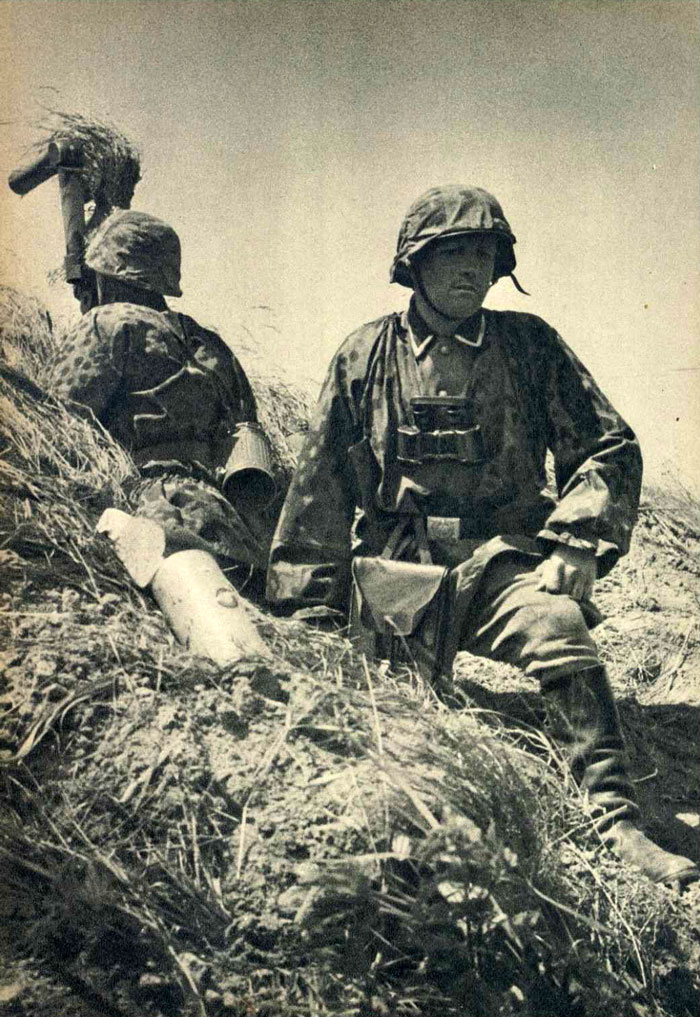 The observer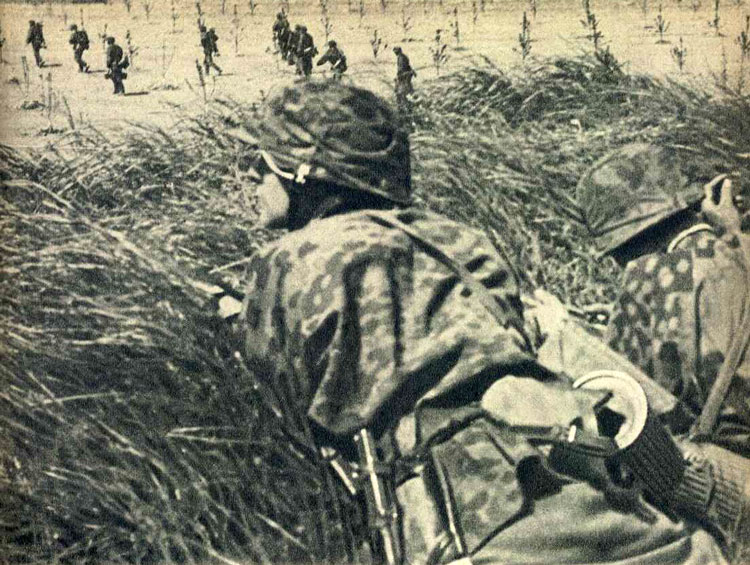 The fire protection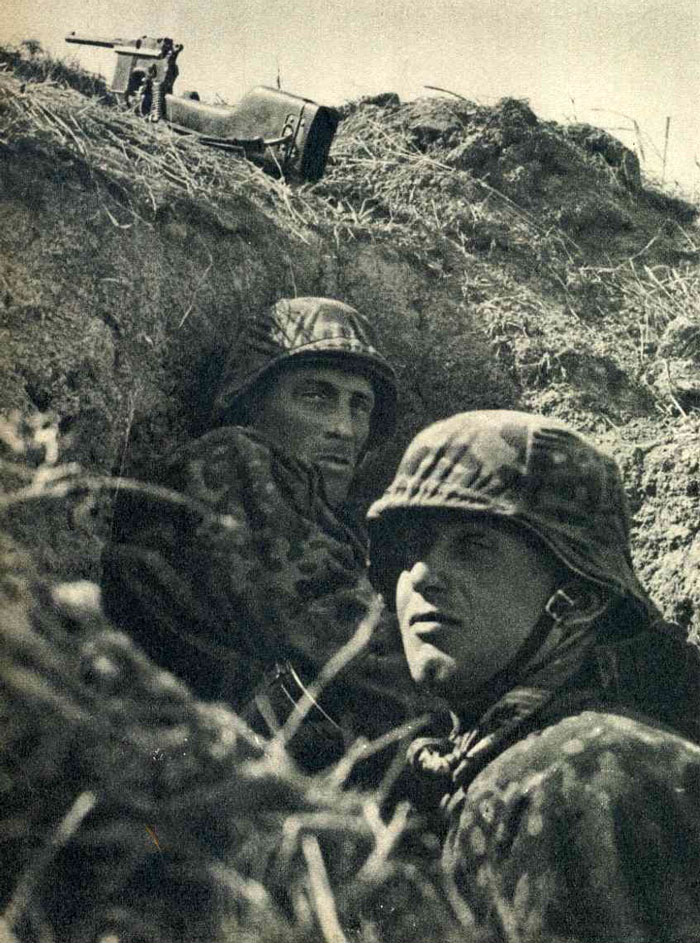 Corporal and private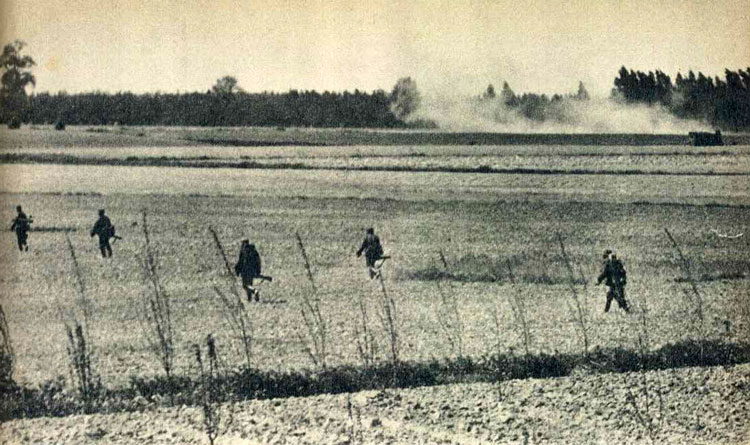 Across the open field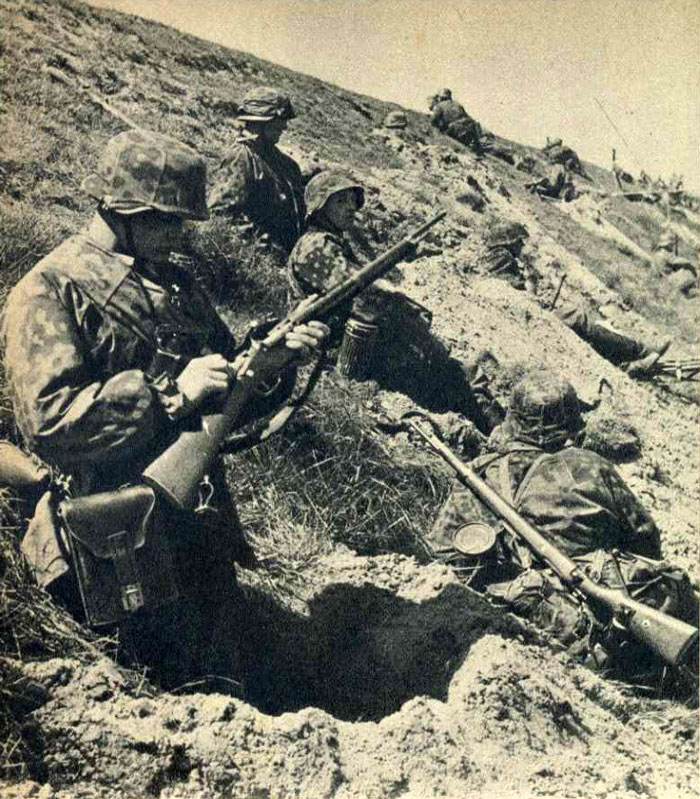 Lull in fight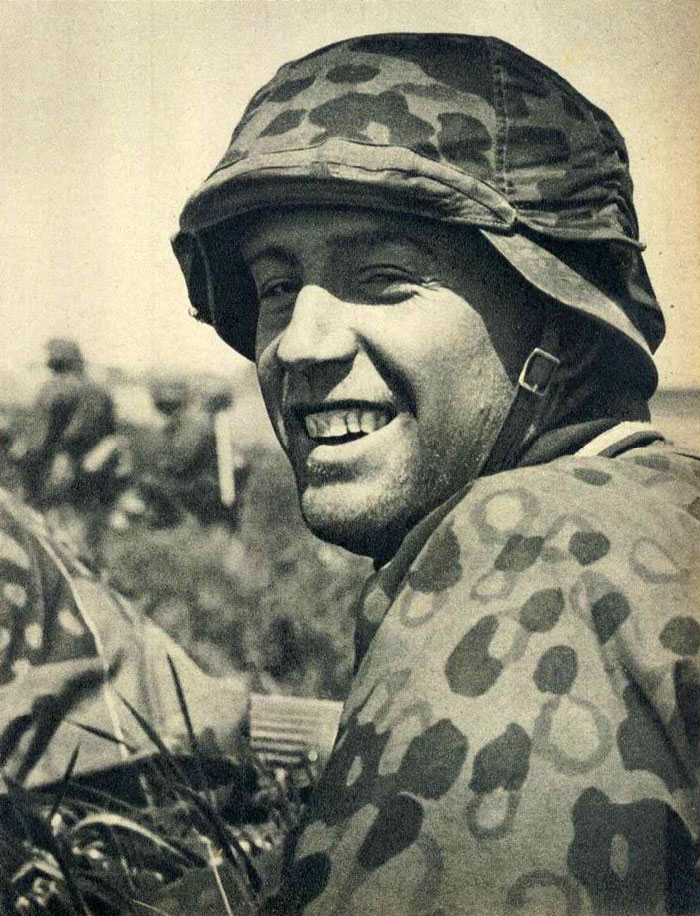 The sergeant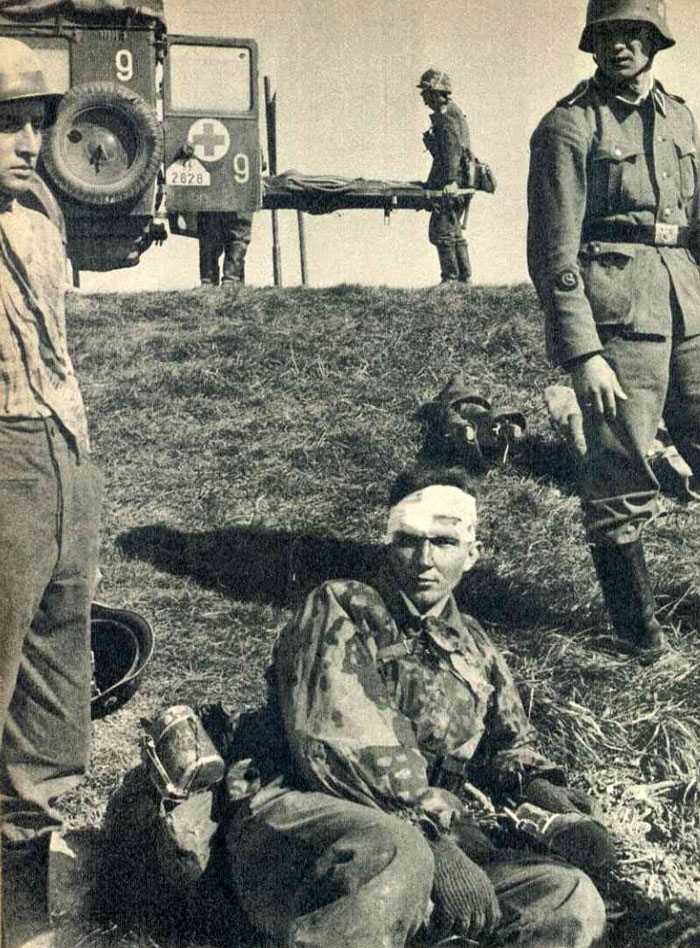 Is not that bad!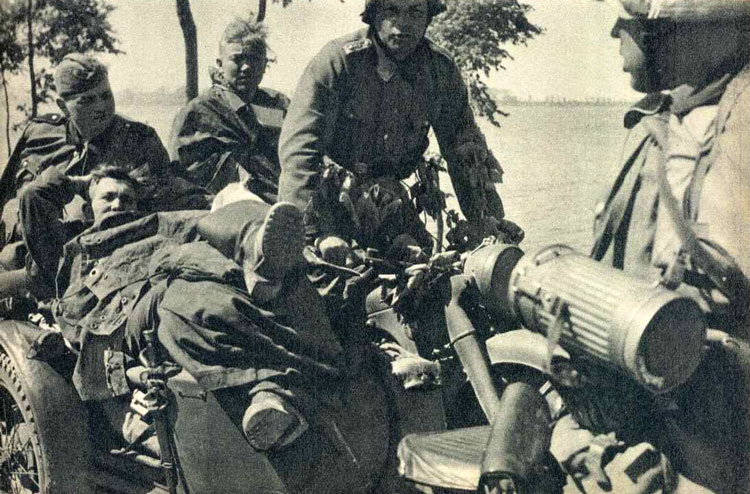 The doctor returns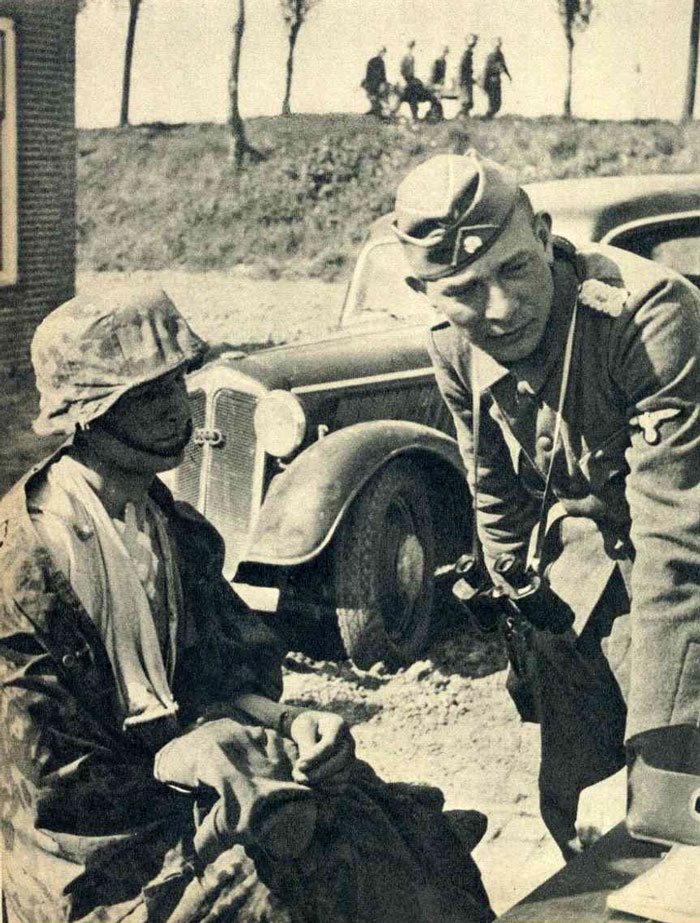 Things went well again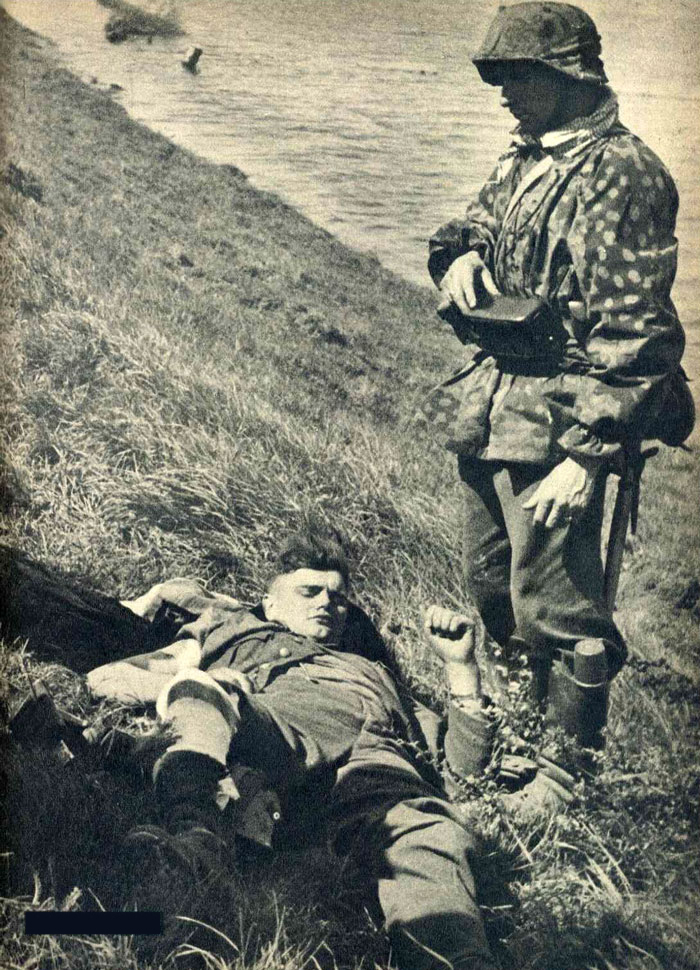 Everyone is found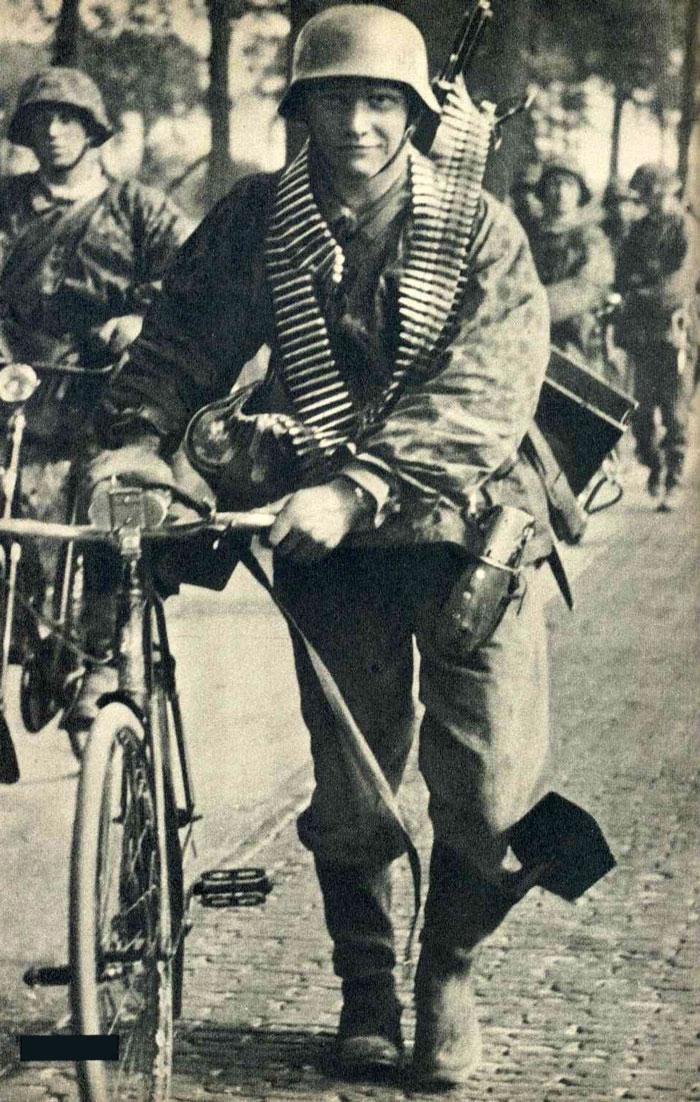 Dismount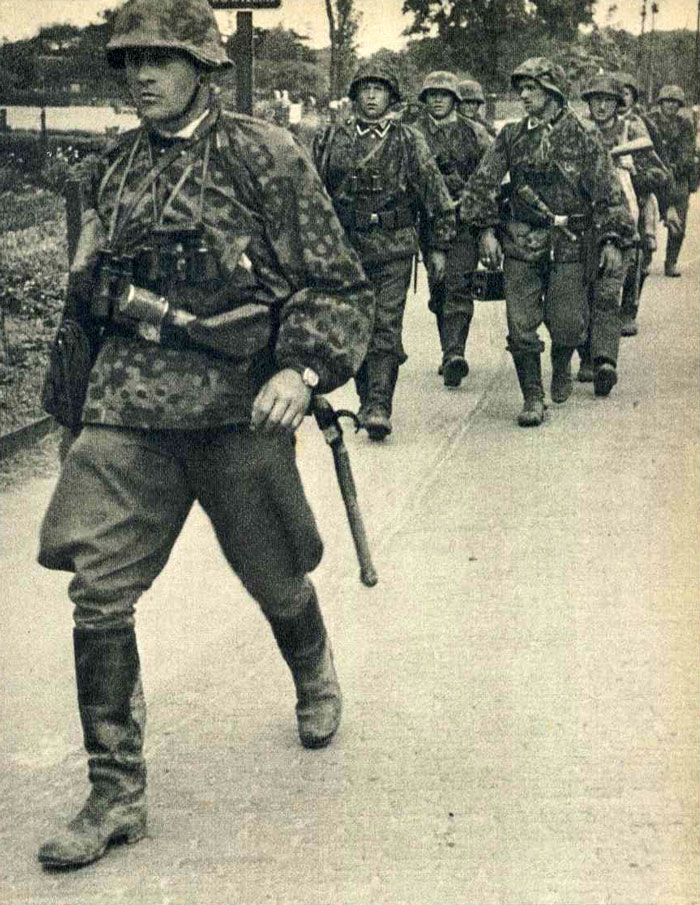 Where is the Tommy?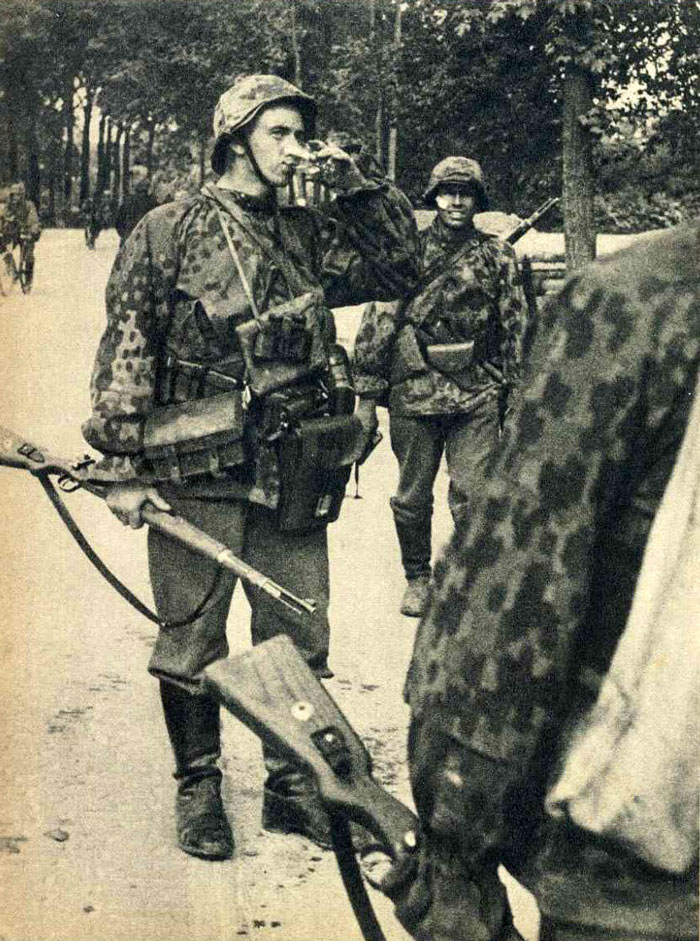 A quick gulp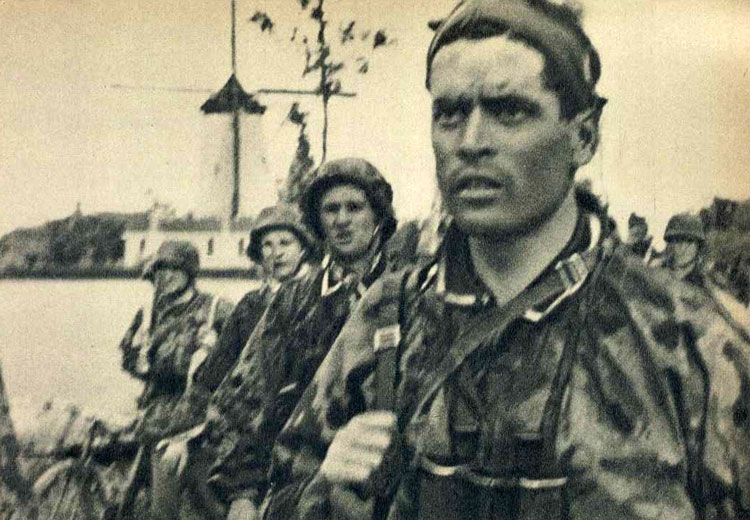 Connection, connection!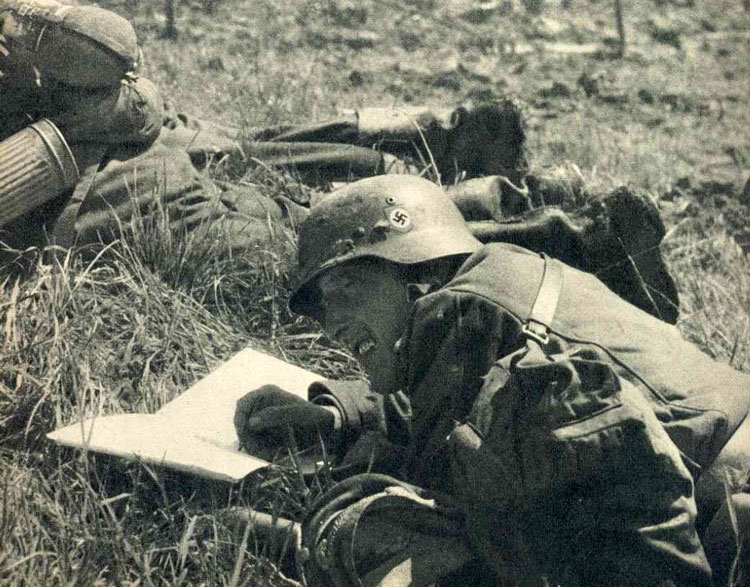 Soldier and ...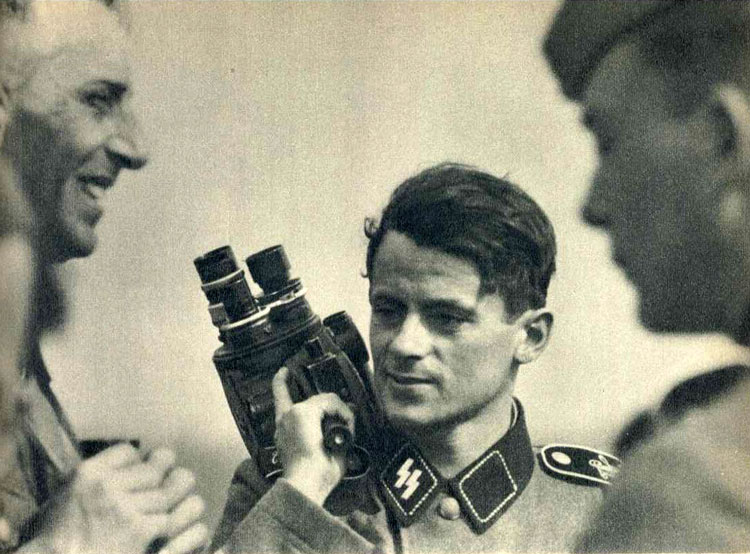 .. reporting war correspondent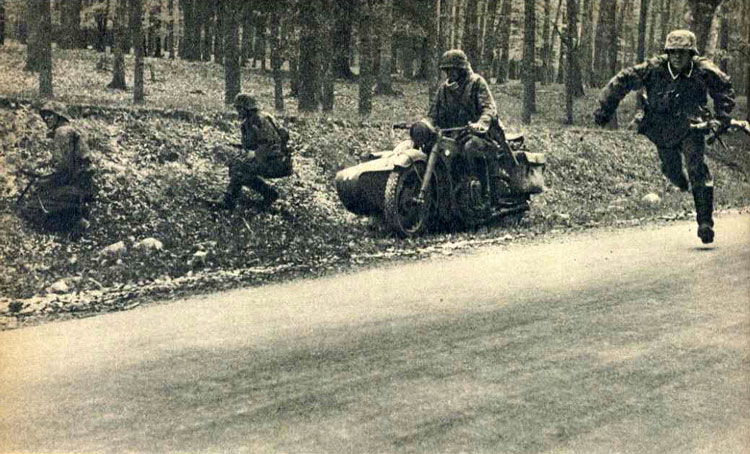 Nothing like dismount the motorcycles!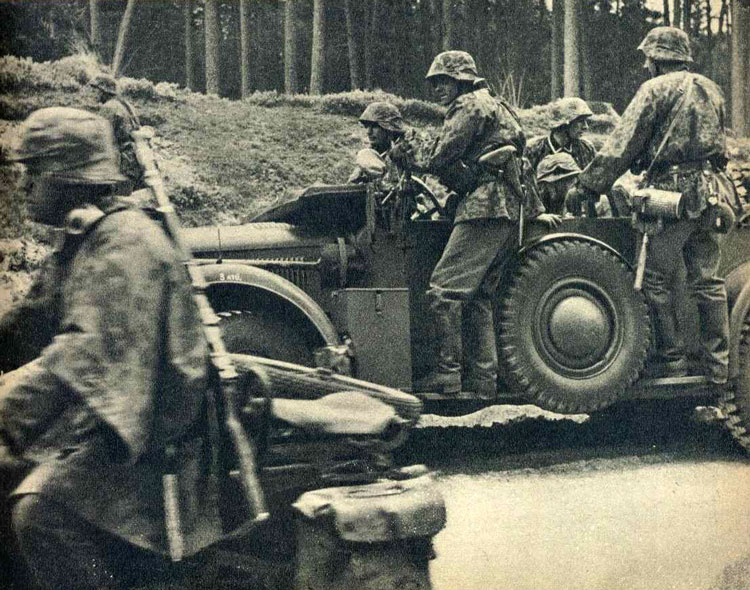 PAK is preferred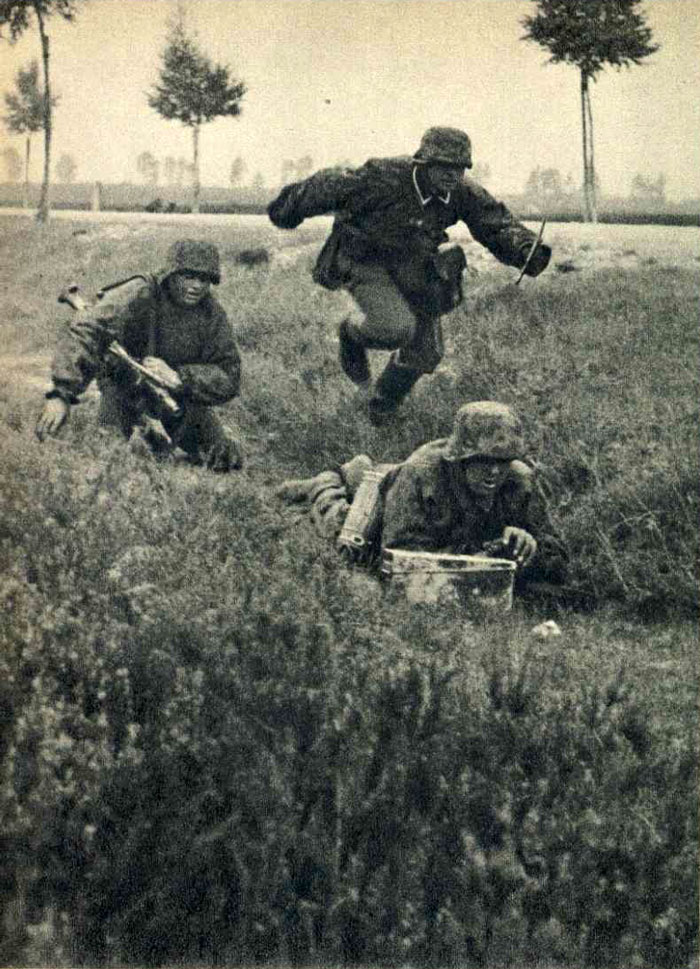 Hundred meters ditch ...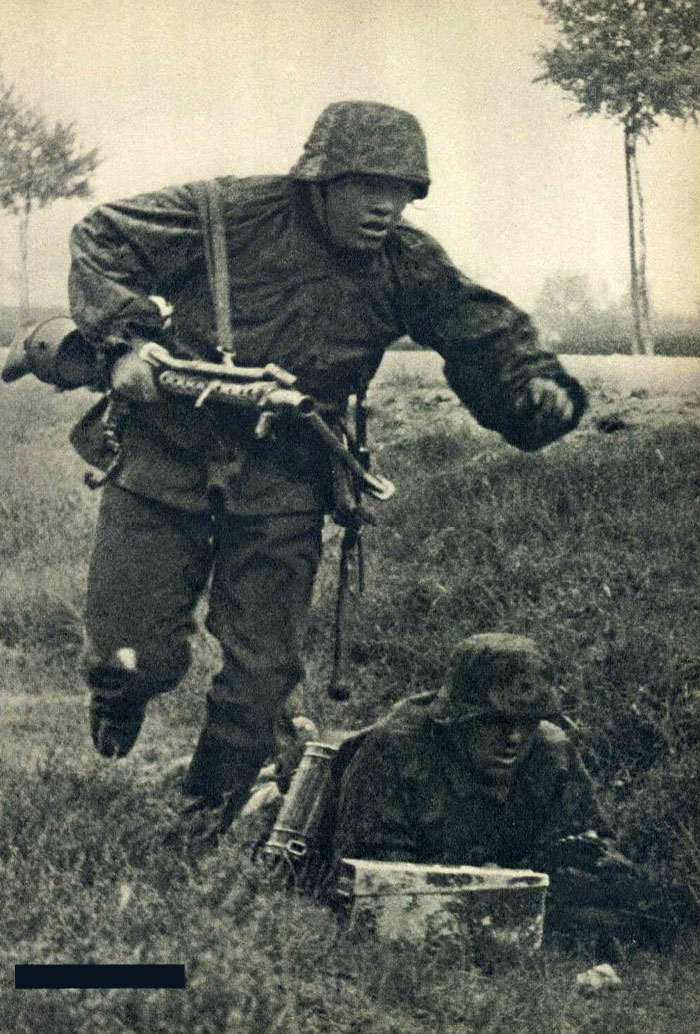 ... feels like a mile long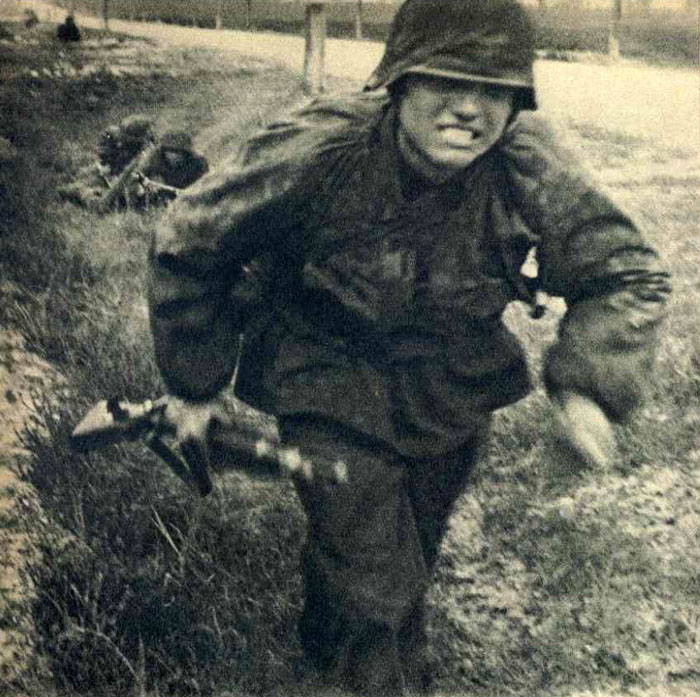 Forward, forward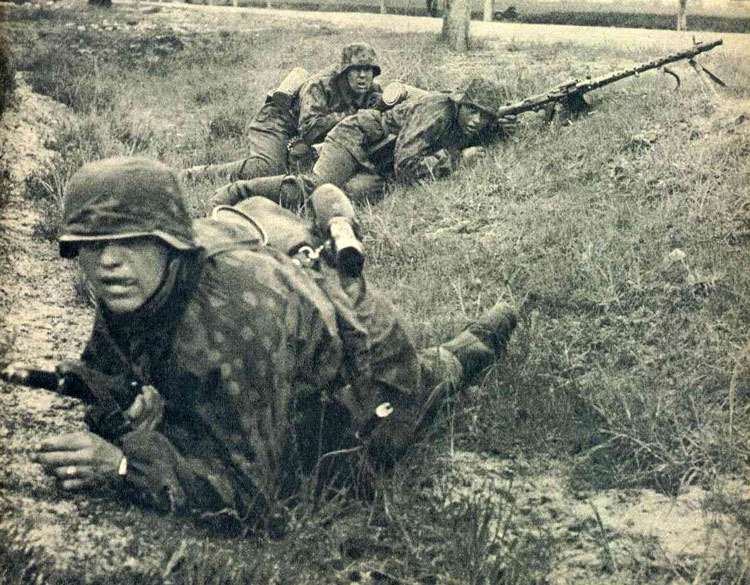 But the blessing comes from above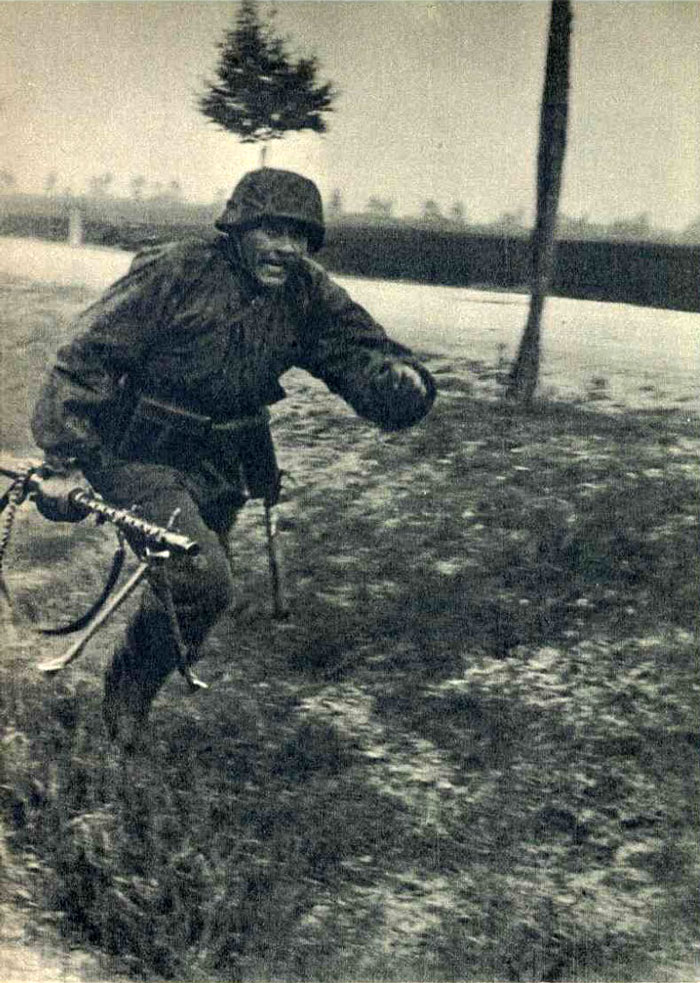 As practiced a thousand times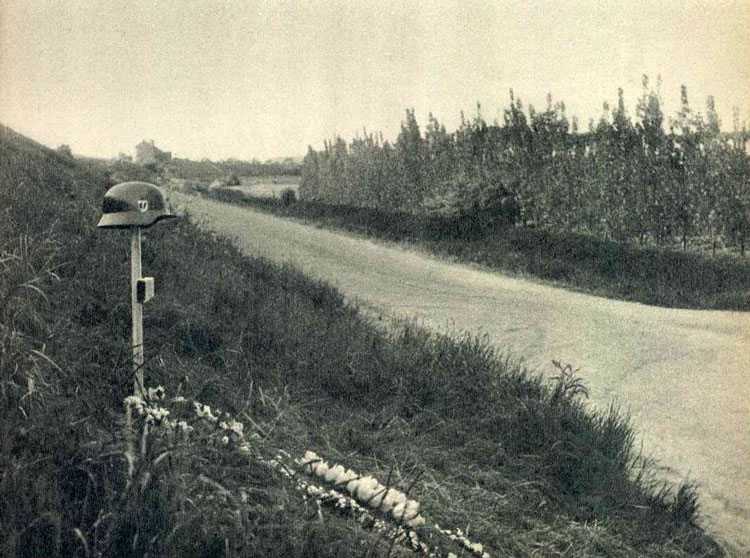 But some remains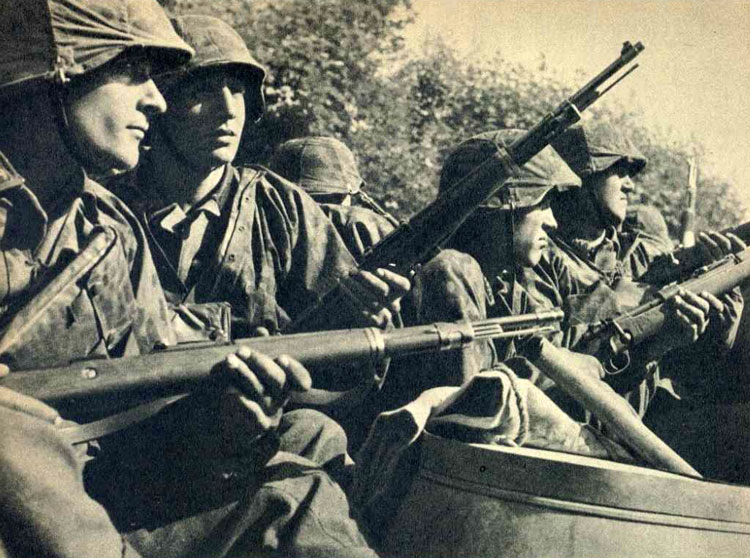 Be careful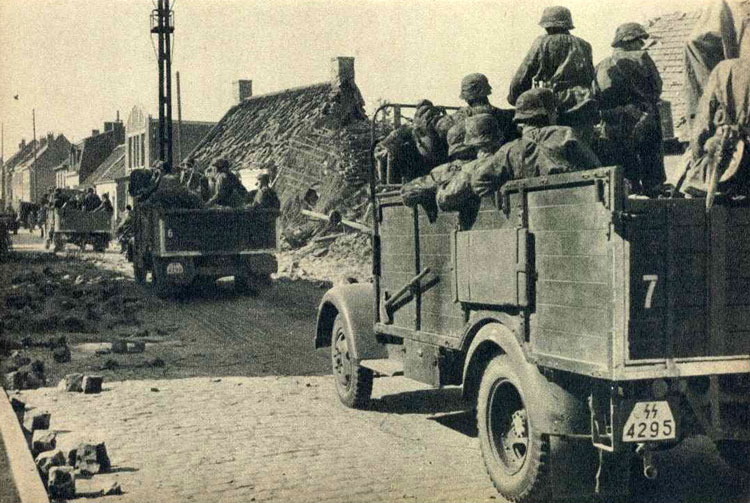 Pursuit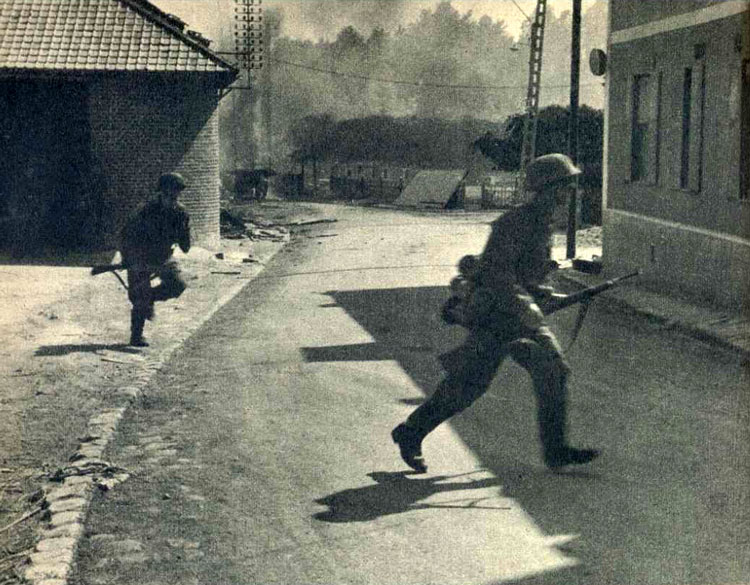 Resistance in the city...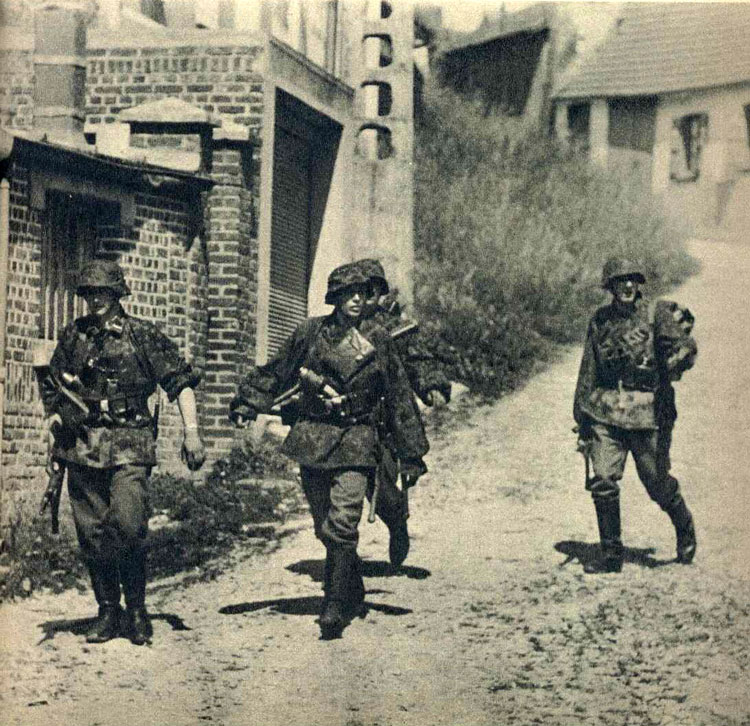 ...will soon be broken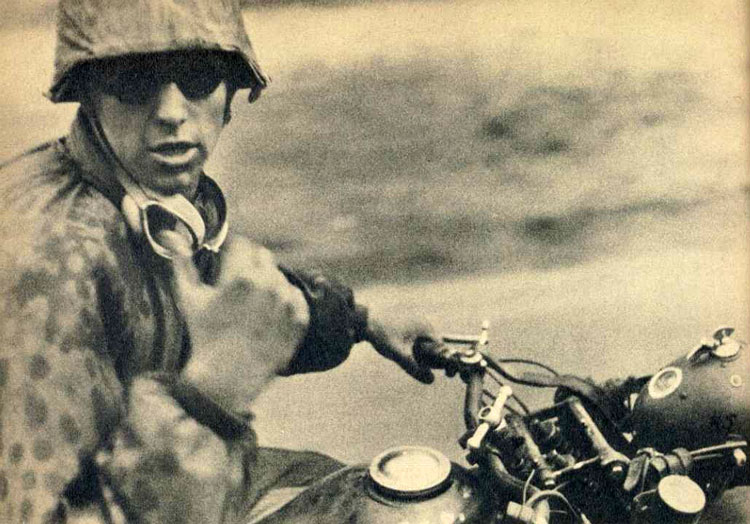 The dispatch rider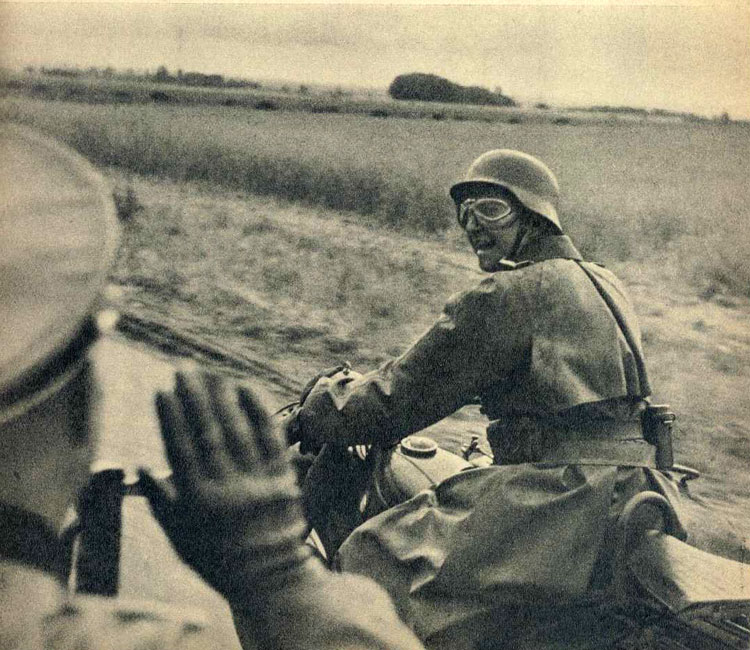 "Let's go!"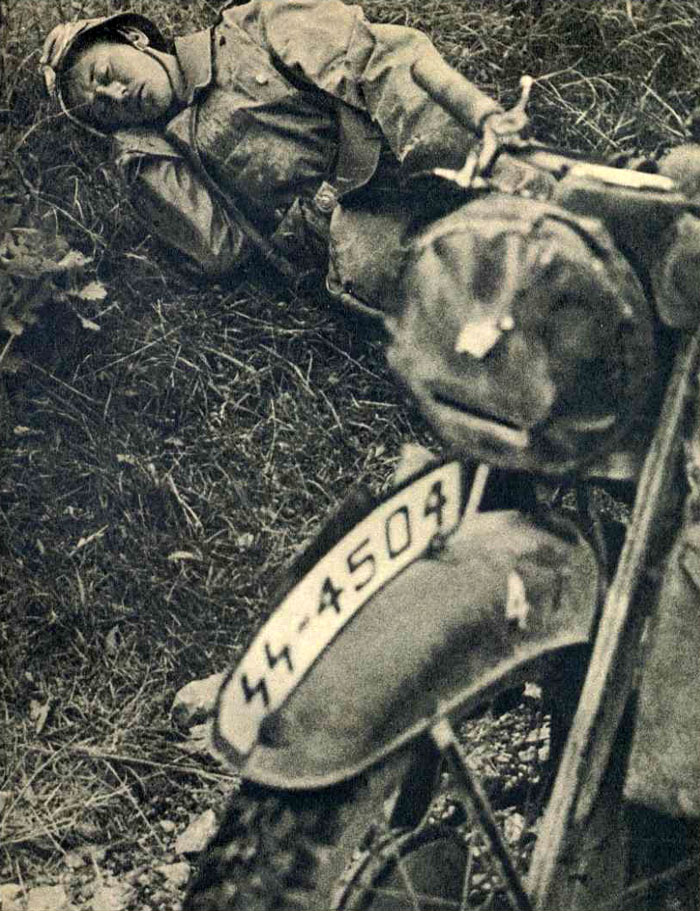 Between two orders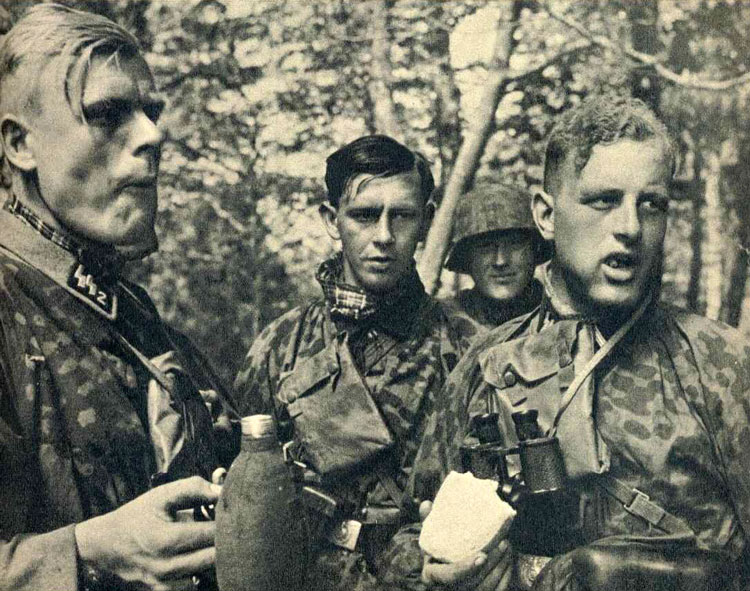 But there was not much time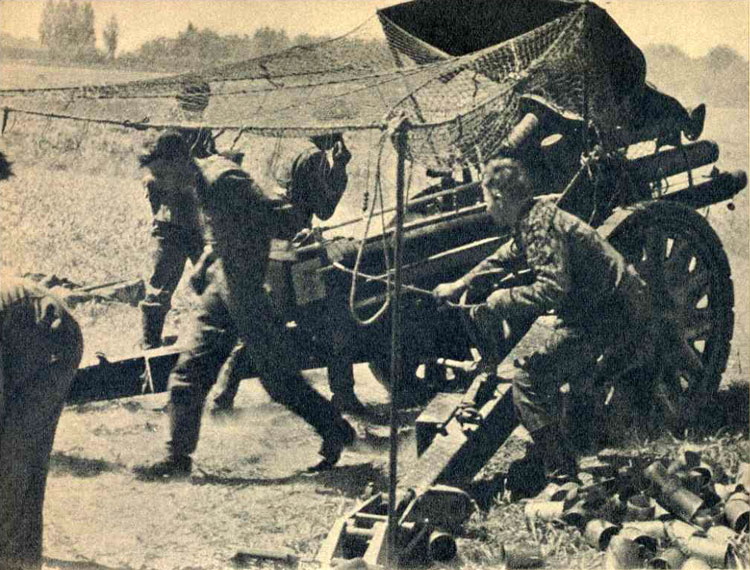 The long arm of the infantry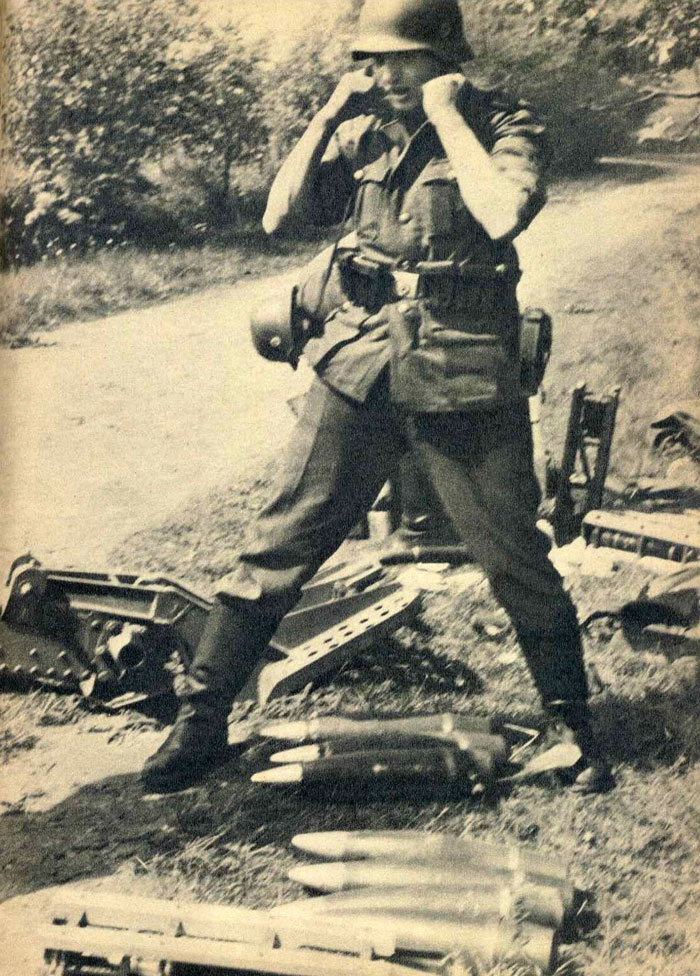 Blast off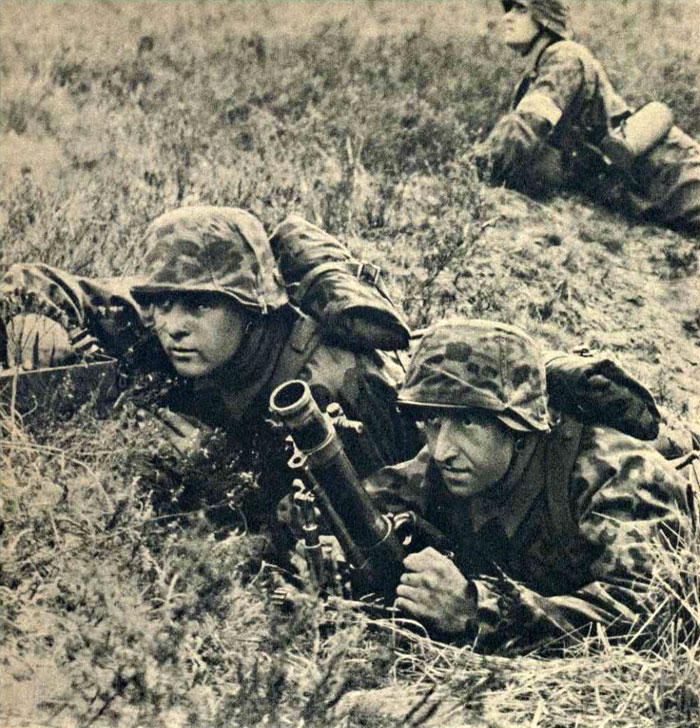 The artillery of the ordinary men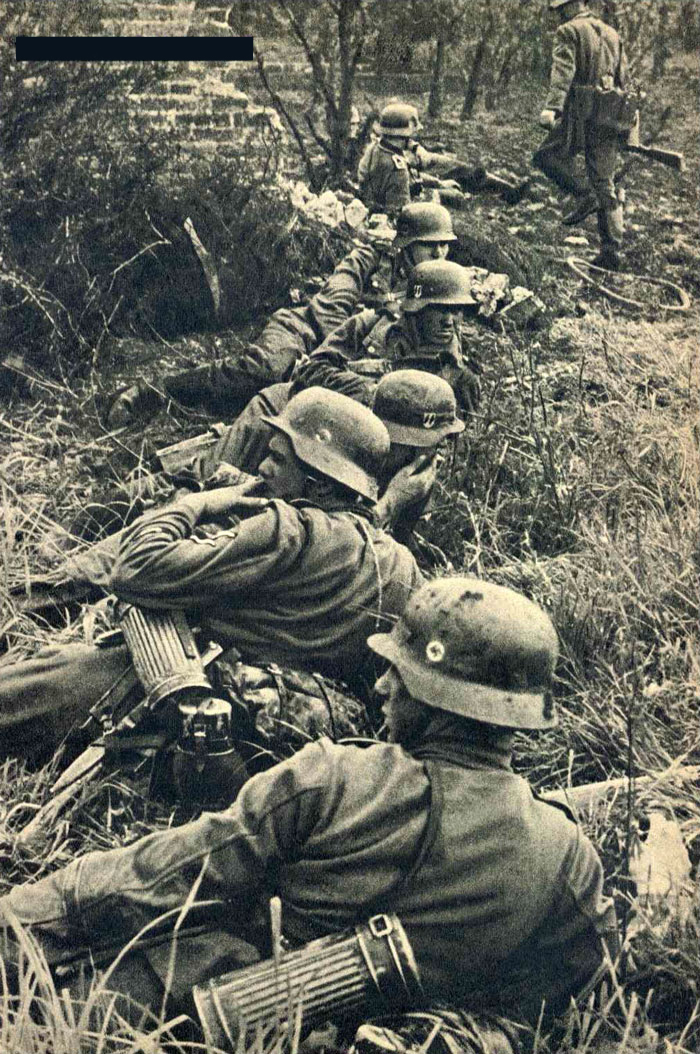 Equivalent of a detector mechanism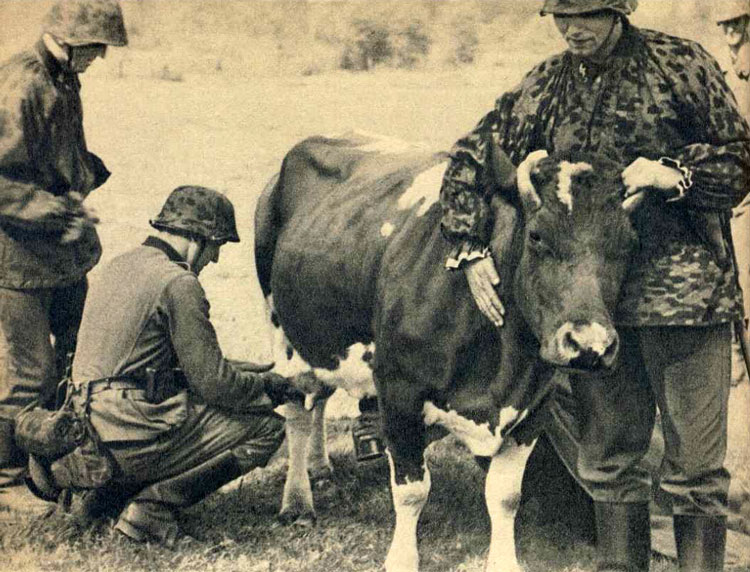 Self-catering
Only a few lines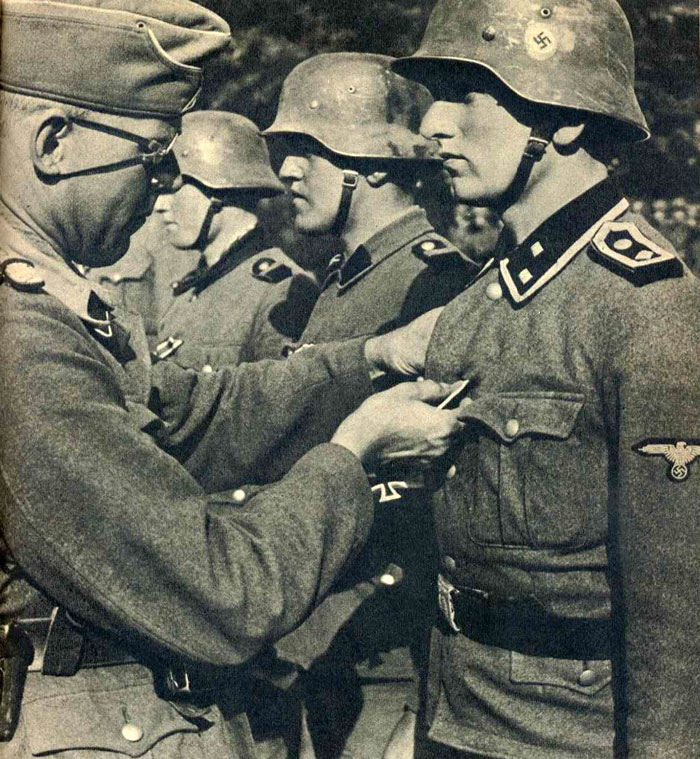 For the duty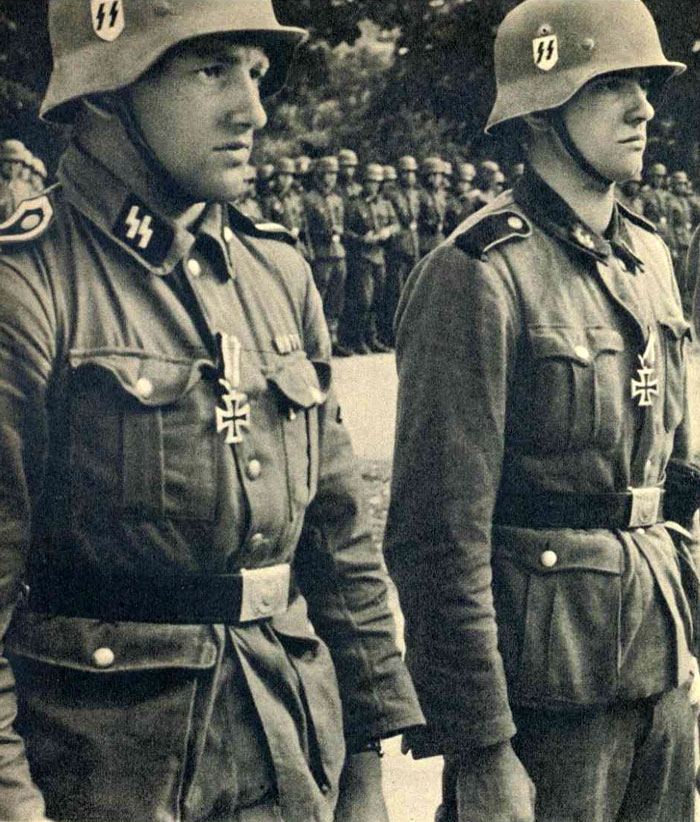 For the duty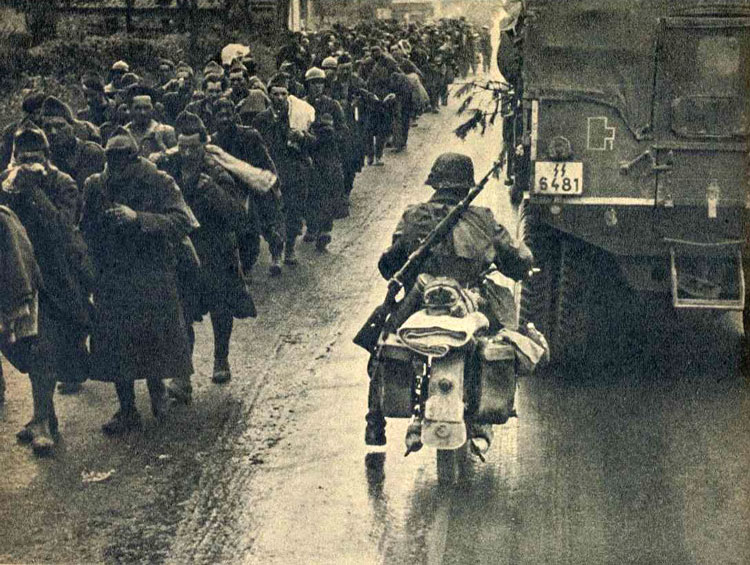 "... We march, we march into France!"
Photos and text by Friedrich Zschäckel