BOEING 777-222 FLIGHT MH17 DESTRUCTION BY BUK M-1 SAM ON JULY 17, 2014, NEAR DONETSK, EASTERN UKRAINE
Official Presentation by "Almaz-Antey", BUK M-1 Developer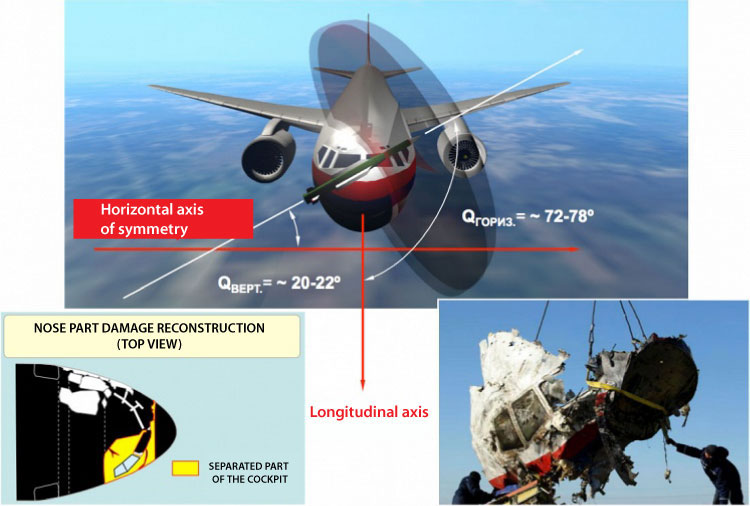 Co-pilot of the Malaysian Boeing 777, shot down over Ukraine on July 17, 2014 could notice the approaching anti-aircraft missile launched from "Buk-M1" self-propelled launcher at the last moment before it exploded near the nose of the aircraft, and the right side of the cockpit was literally cut off from the fuselage. Such conclusions can be drawn from the full version of the presentation by "Almaz-Antey", leading Russian defense contractor, which took part in SAM BUK (SA-11) development during the late 1970s and 1980s.
Full version of the presentation, shown at the "Almaz-Antey" briefing on June 2, 2015 consists of 53 slides (some contain only names of the presentation sections and were skipped in this translation - AWW) and was divided into three parts. This document contains damage analysis of the airplane and simulation of the 9M38M1 missile approach to its target, as well as photographs, charts, initial data, 3D graphic models and other information.
First part of the presentation specifies type of the missile, its warhead, and self-propelled missile firing vehicle used for Boeing 777 shot down. "Almaz-Antey" published archive photos, never seen before, which show what damage pattern had been typically inflicted by "Buk-M1" on radio-controlled target drone during the firing tests, performed in the 1980s. According "Almaz-Antey", damage patterns, received by both the drone target and Boeing 777 are almost identical. Presentation also provides a detailed diagram of the 9M38M1 prefabricated fragment spray zone; specifies types of fragments used, their number in the respective warheads, weight, form, initial velocity and other specifications.

In the second part of the presentation "Almaz-Antey" shows diagrams of the prefabricated fragments propagation, which inflicted fatal damage on the aircraft, and cockpit area in particular. It shows that the right side of the cockpit was "cut-off" from the airplane, which could be achieved only by "a scalpel", high density part of the warhead fragments spray zone. Based on the analysis of the damage inflicted, "Almaz-Antey" identified the missile flight path and position of the detonation point relative to the aircraft at the time of explosion.

Third part is a simulation of the rocket flight path which was aimed to direct audience to the logical conclusion about the location of the launch area near Zaroshchenskoe village to the south of Shachtersk, which on July 17 2014 was supposedly under the Ukrainian Army control and dismiss another suspected launch position near Snizhnoe, which was under control of rebel forces.
Presentation stops short of naming the perpetrators, Ukrainian Buk M-1 SAM launchers, which allegedly were used in Boeing MH17 shoot down and were spotted on the satellite images, presented by Russian Ministry of Defense on July 20, 2014. However Ukrainian side contests the allegations, blaming first pro-Russian rebels and then professional crew of the Russian PVO (Anti-Aircraft Defense) forces, which reportedly was protecting airspace over the rebel-controlled territory, the allegations, which Russia and pro-Russian rebels ardently deny.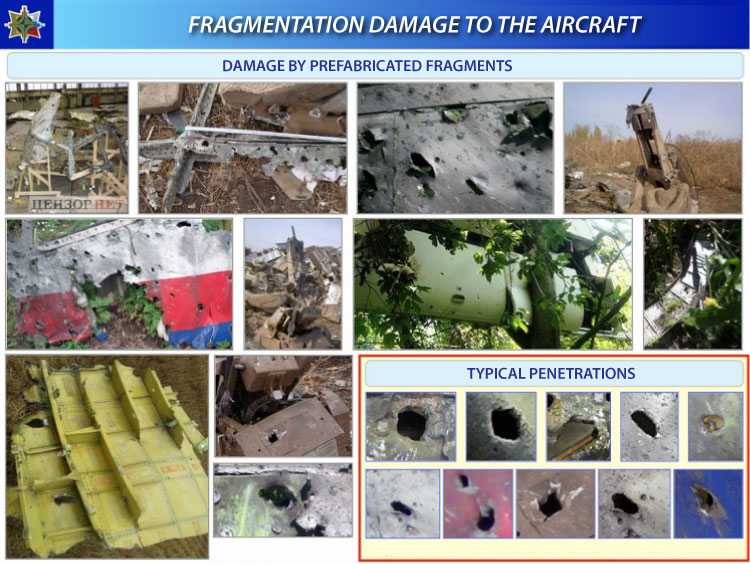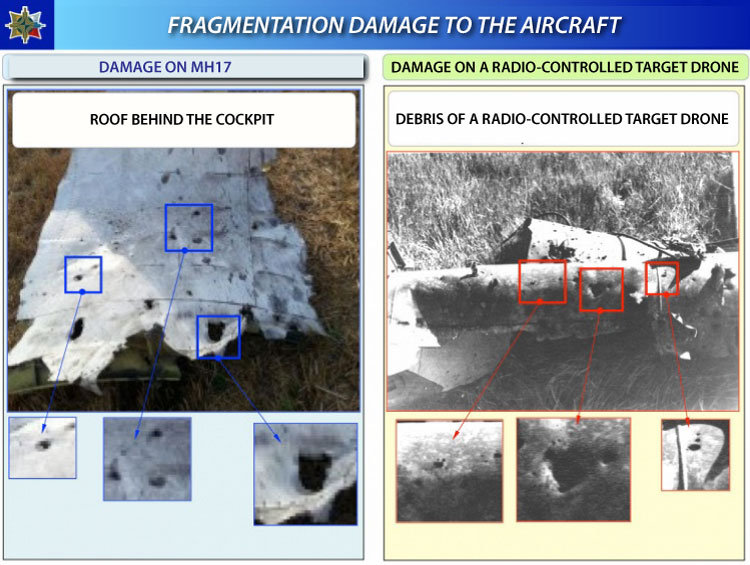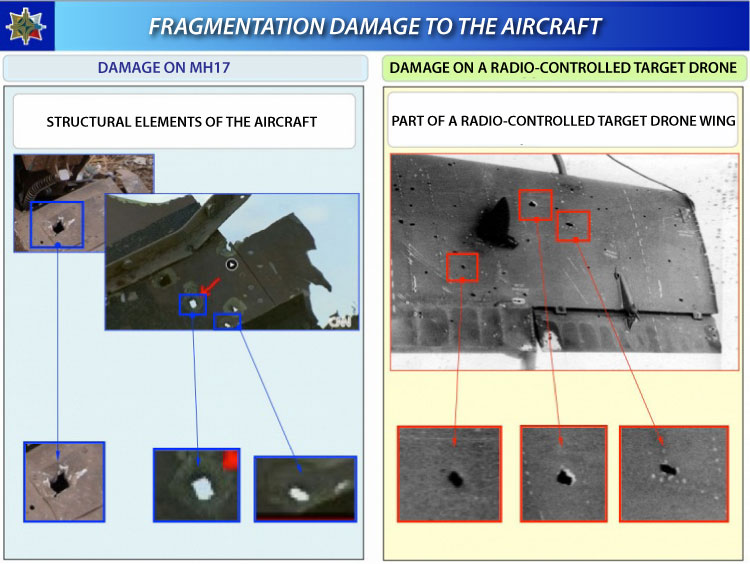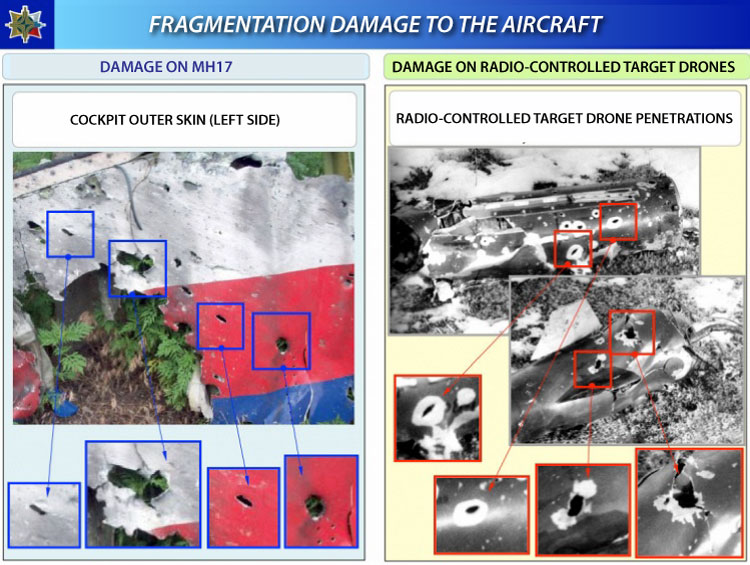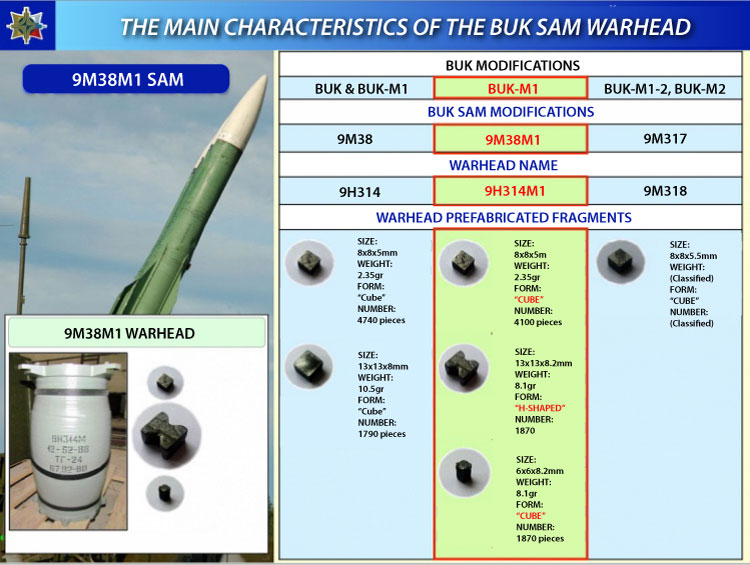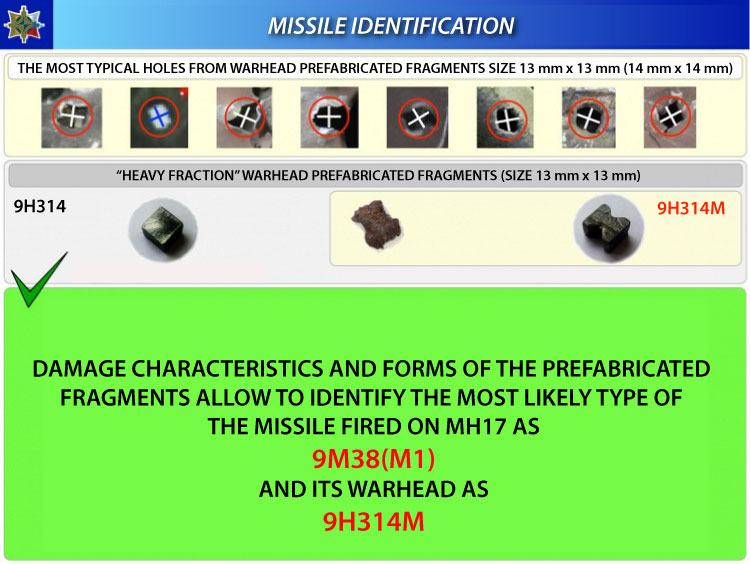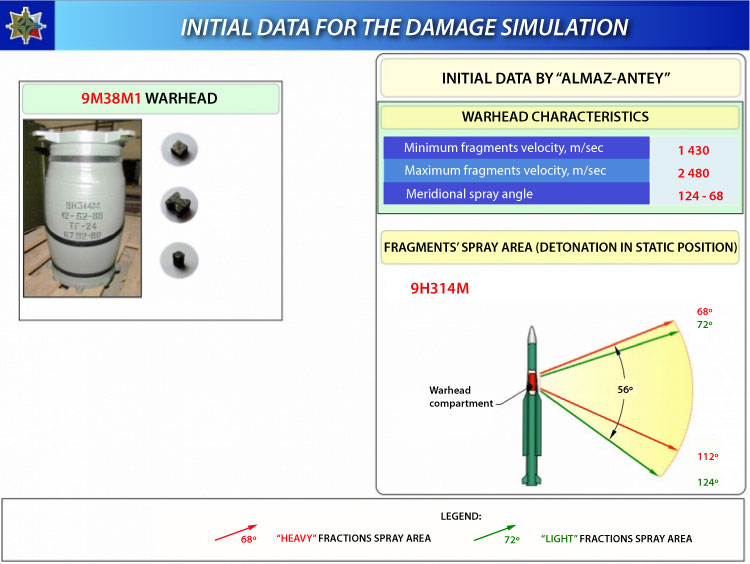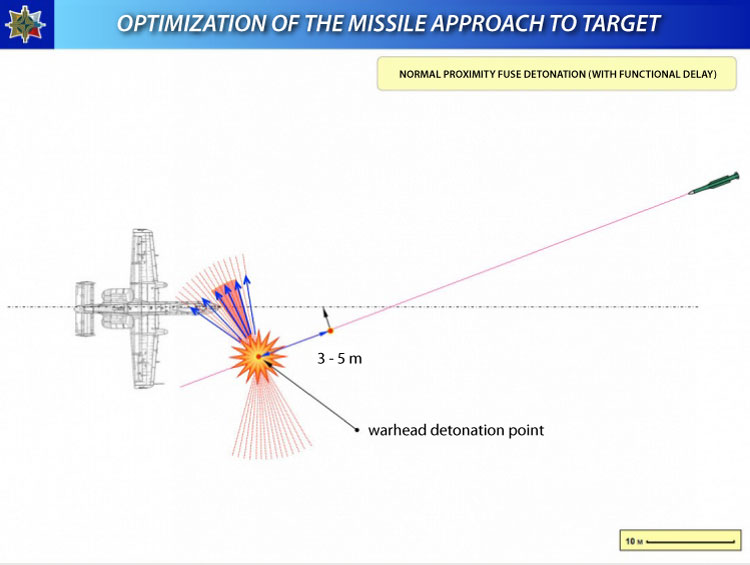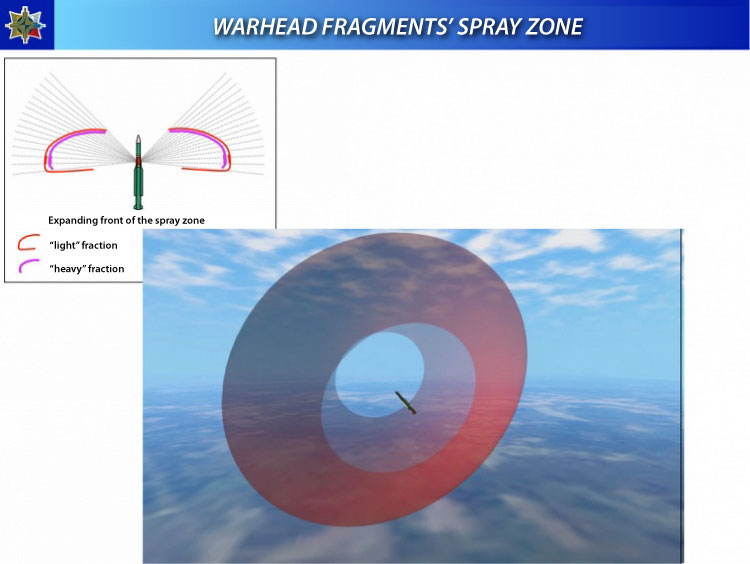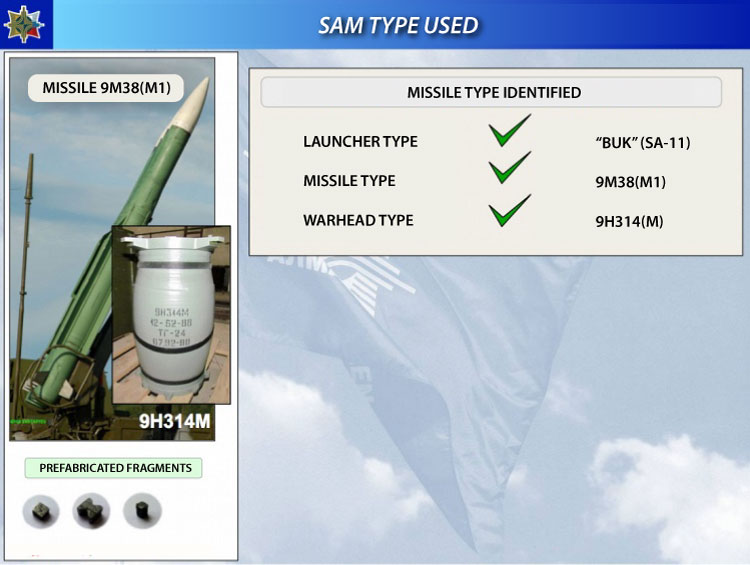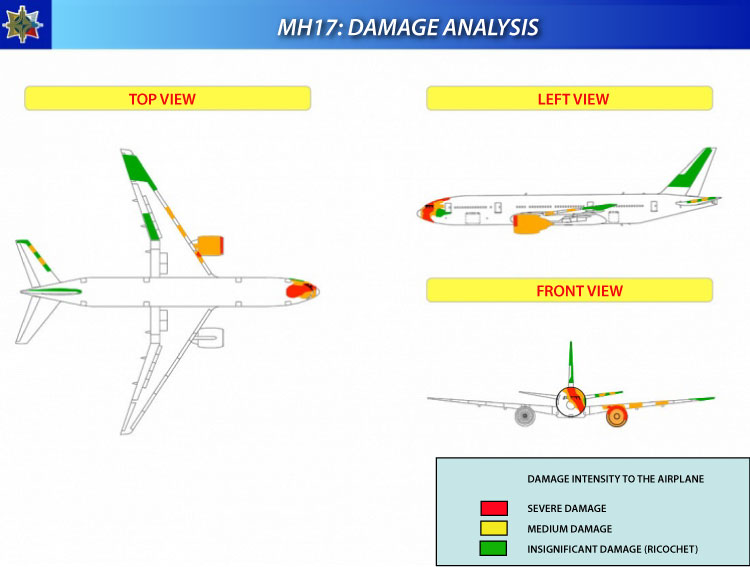 ---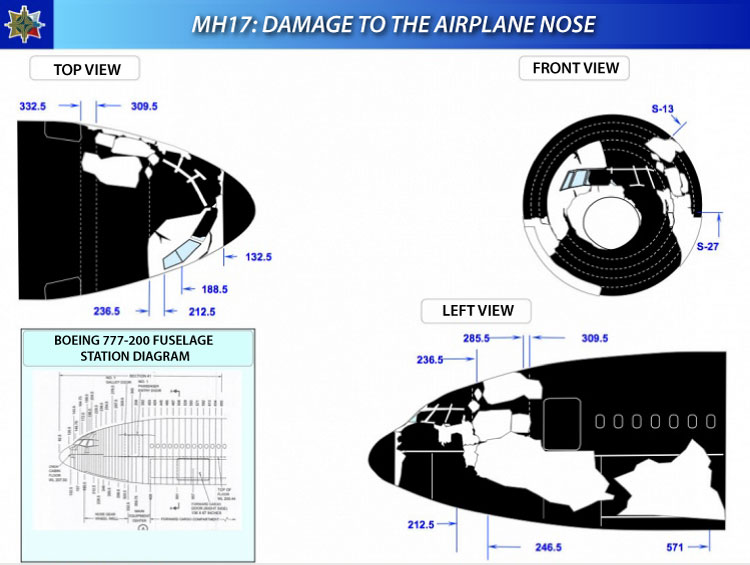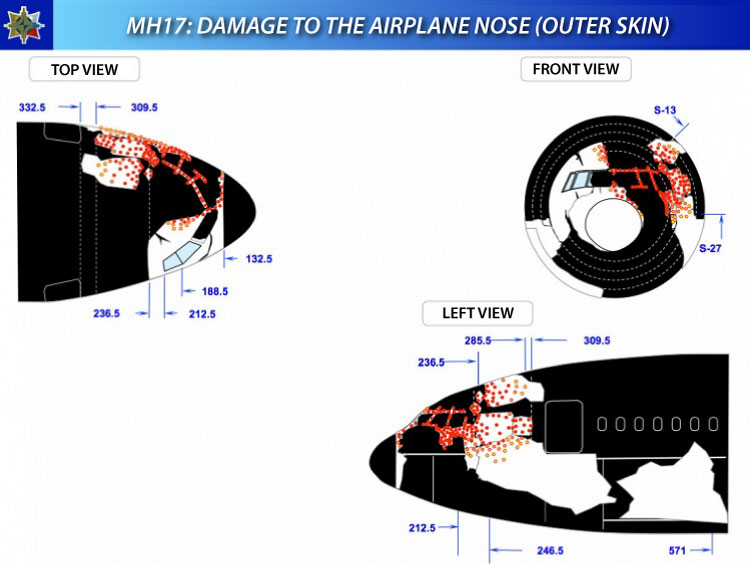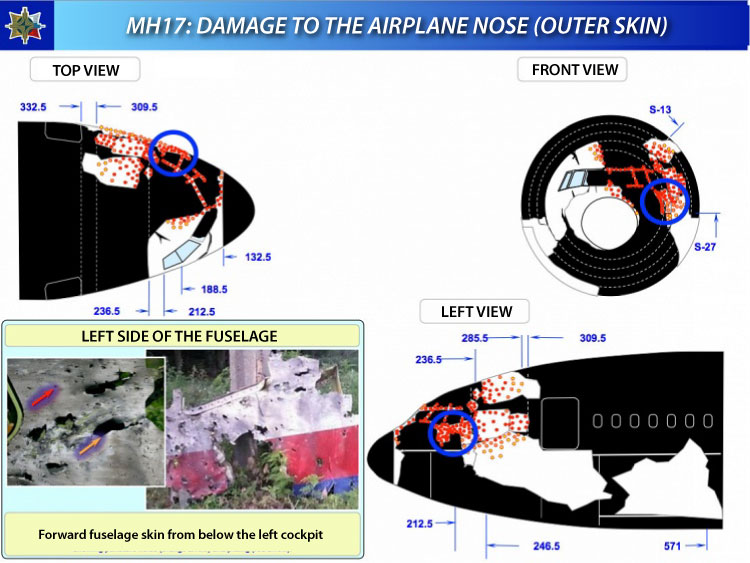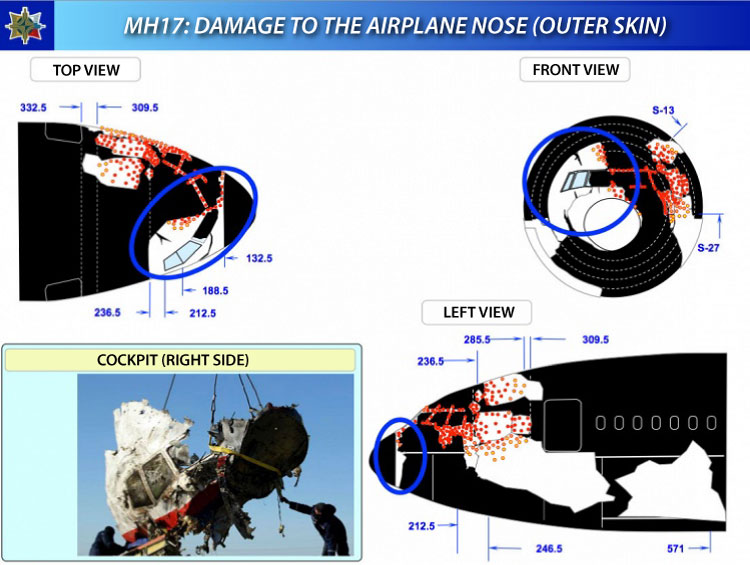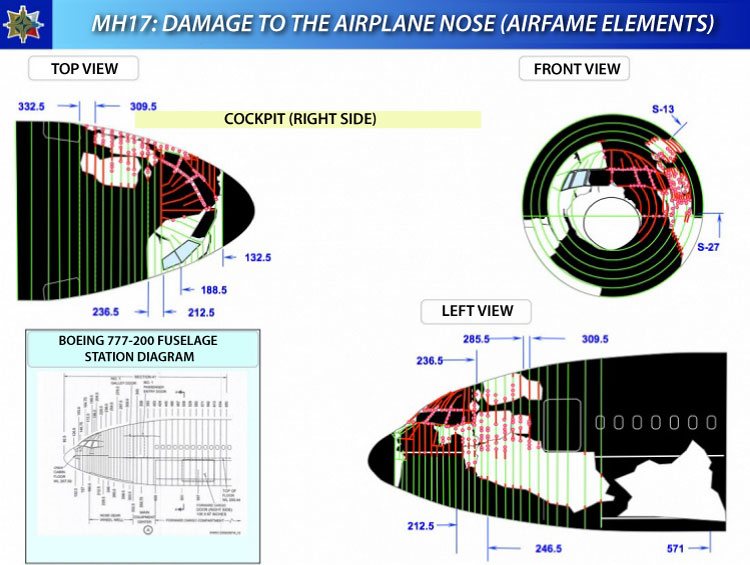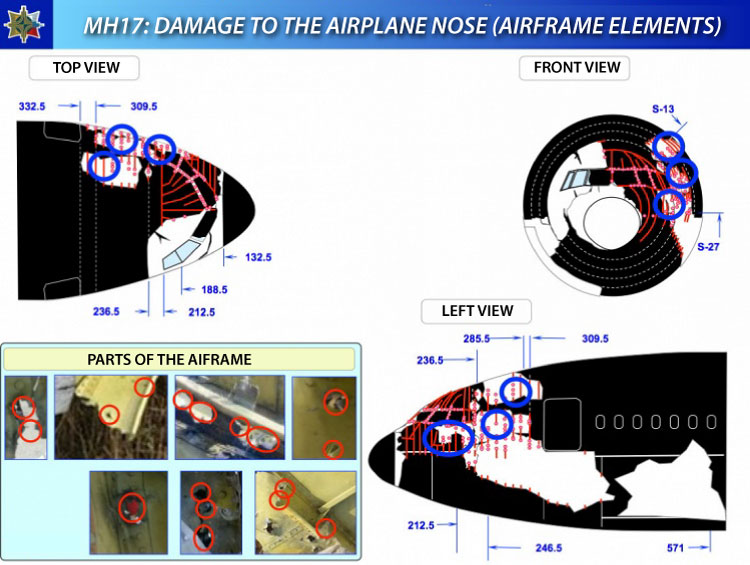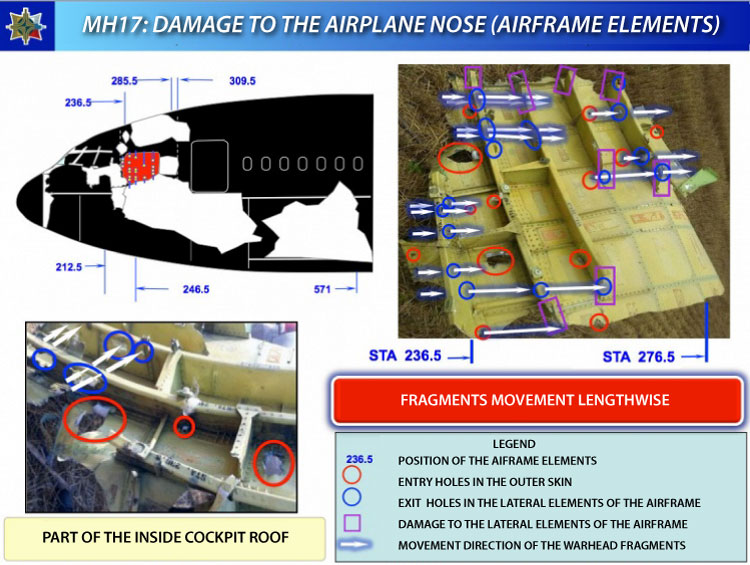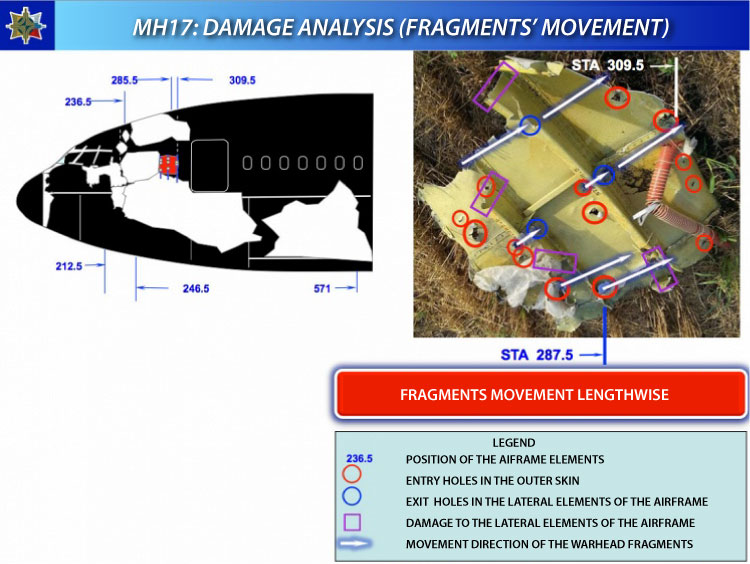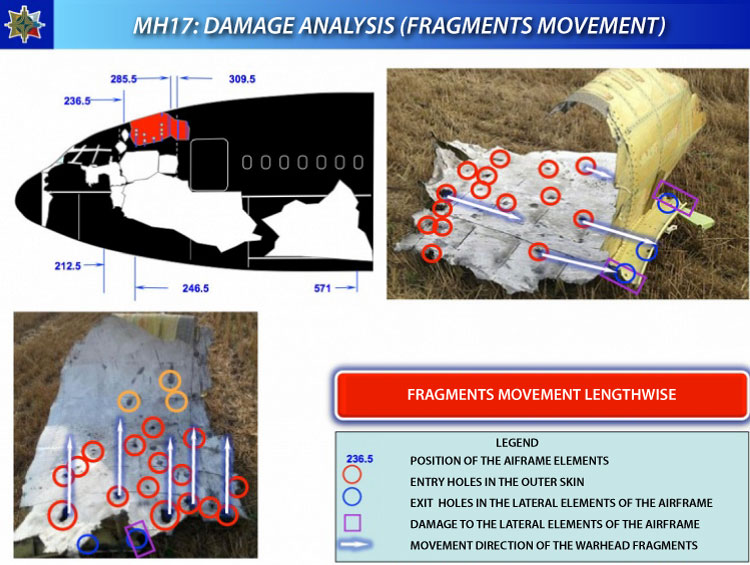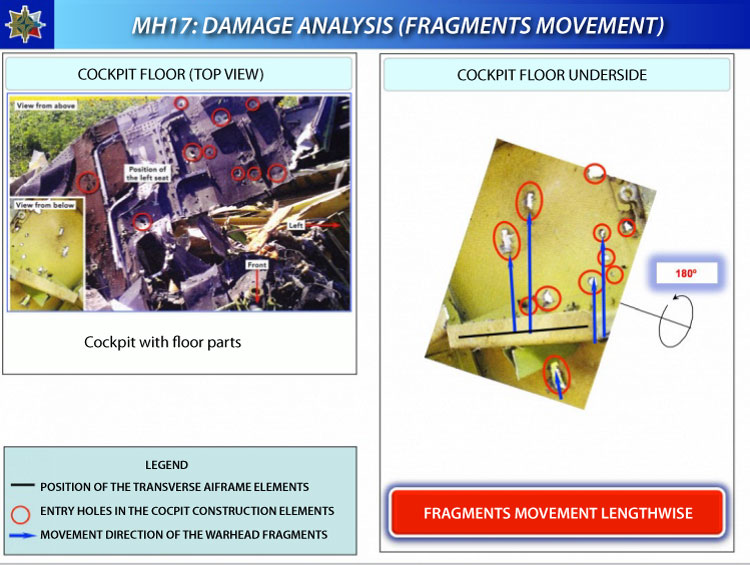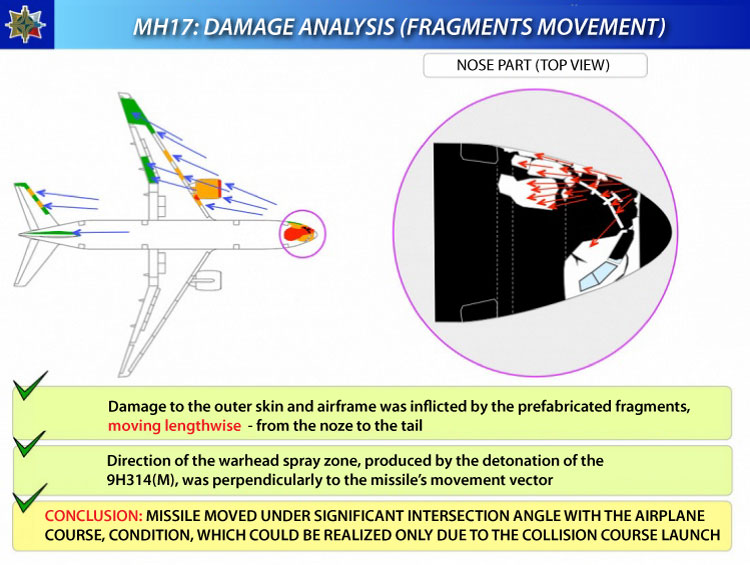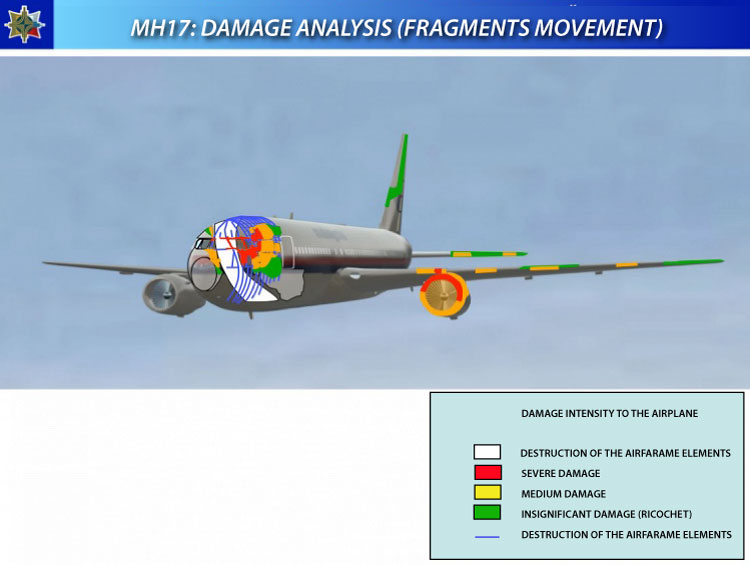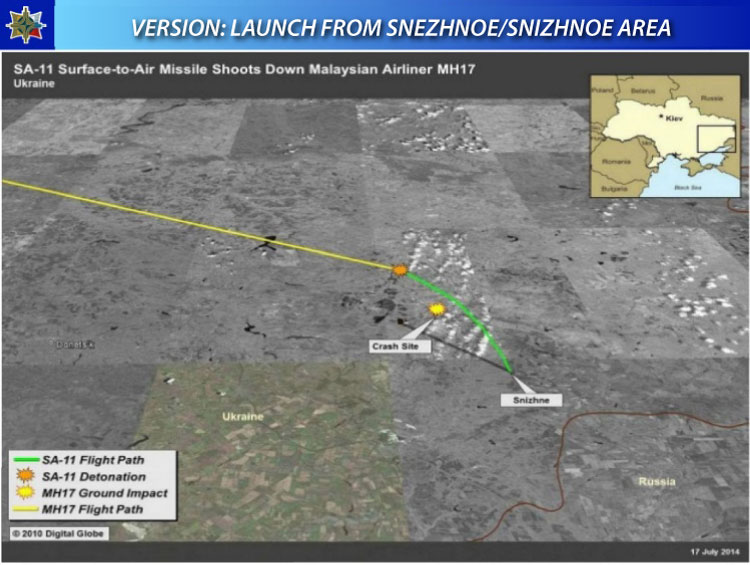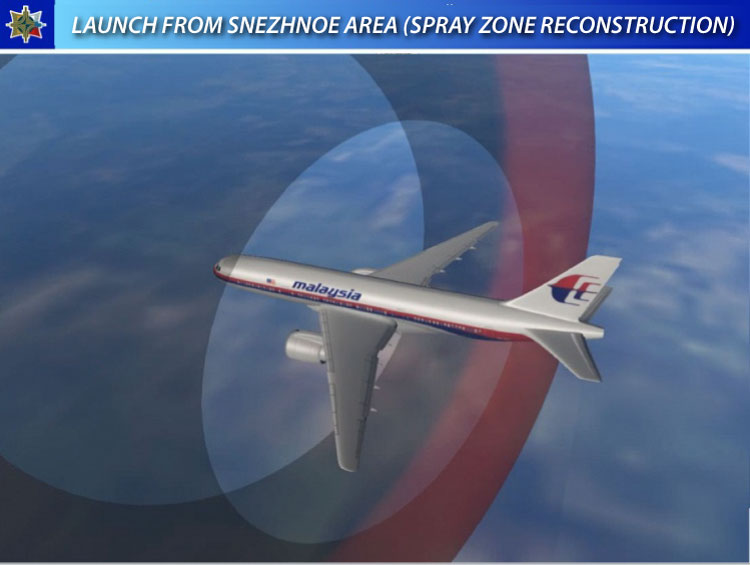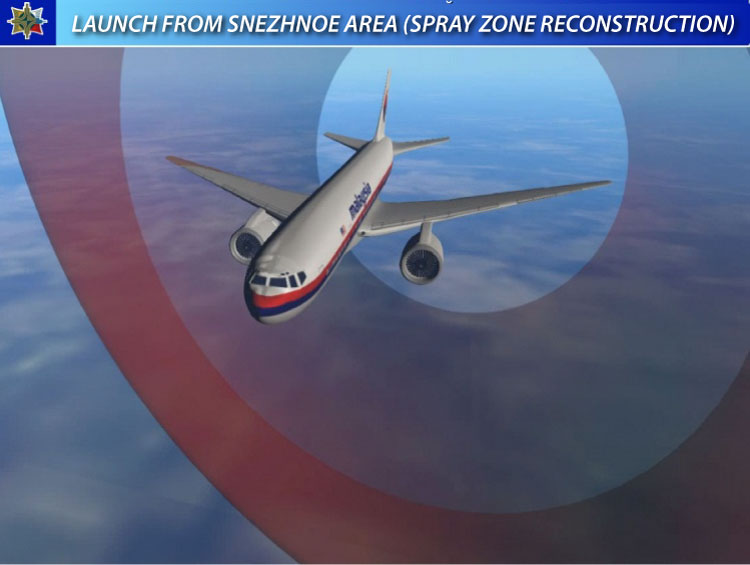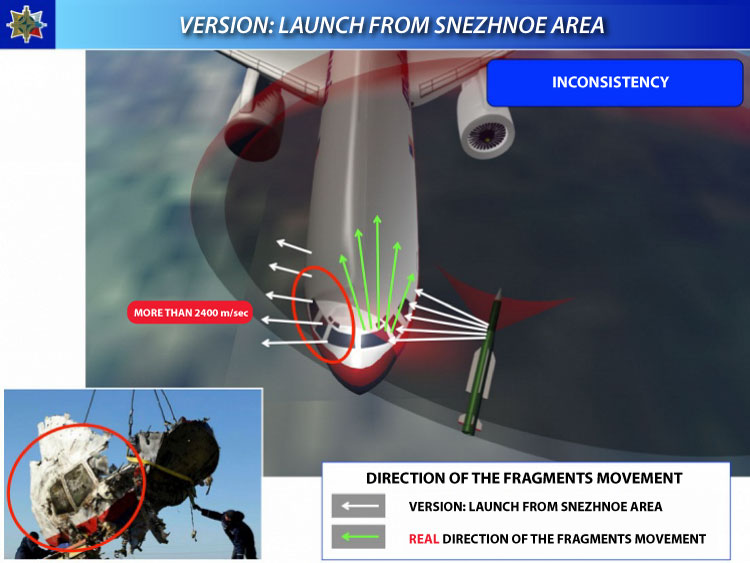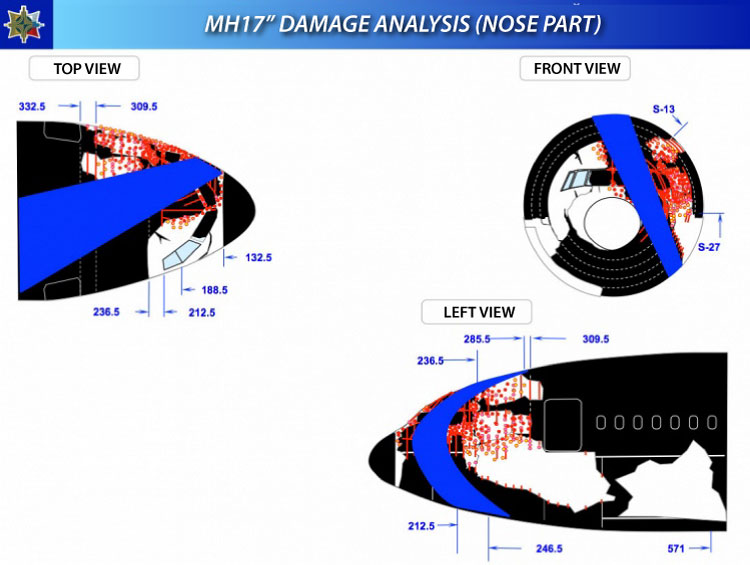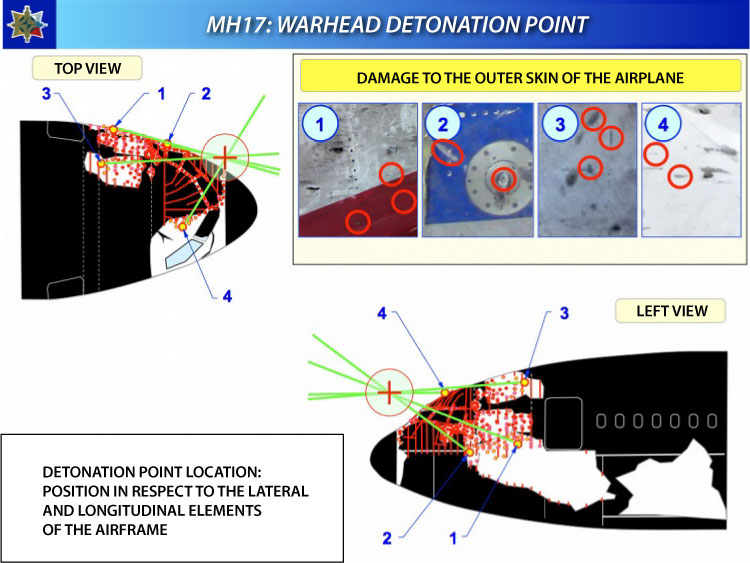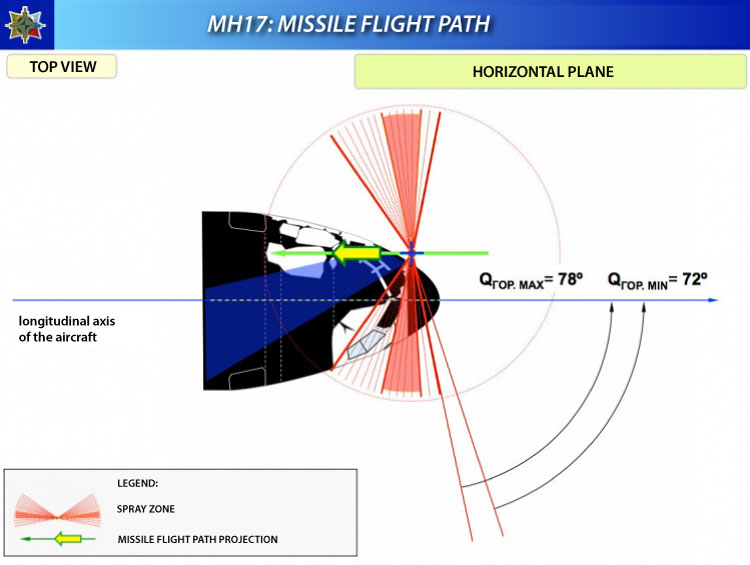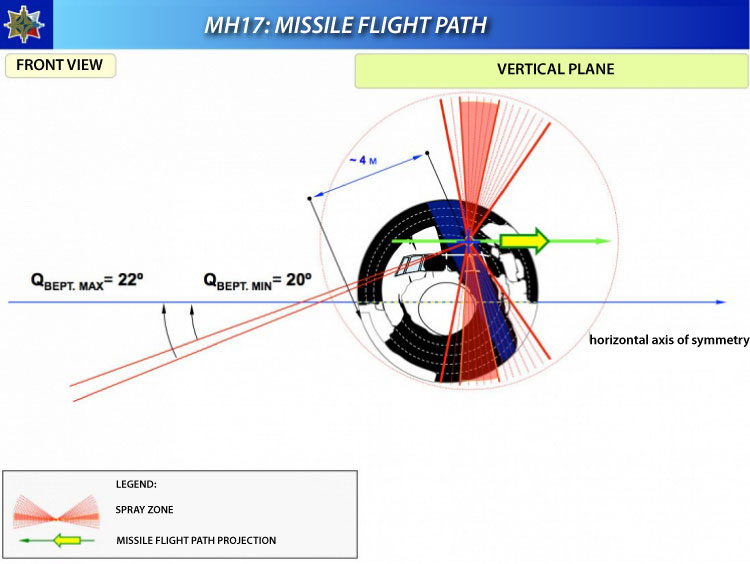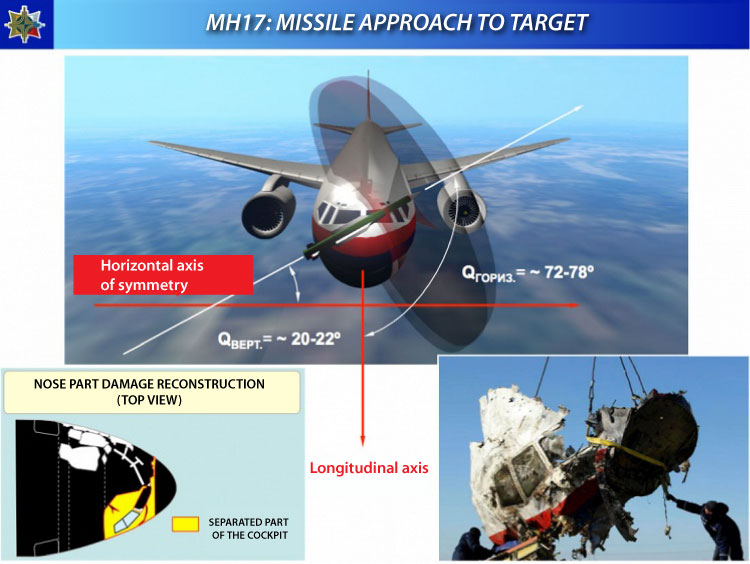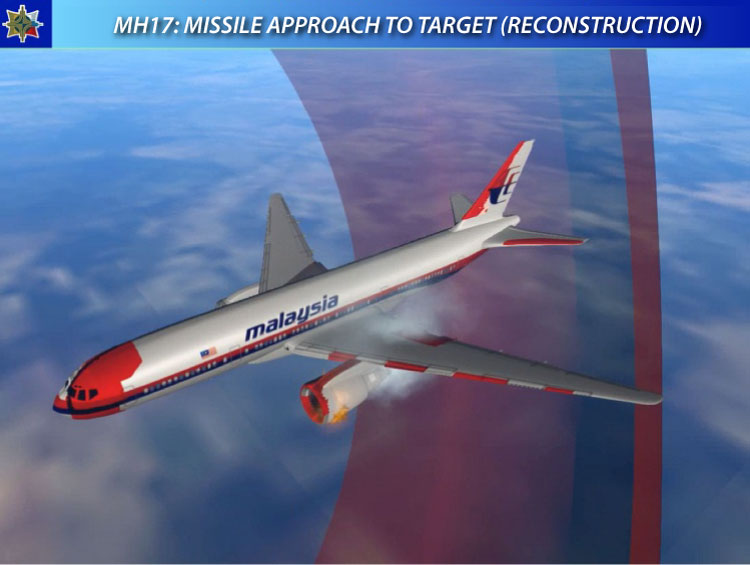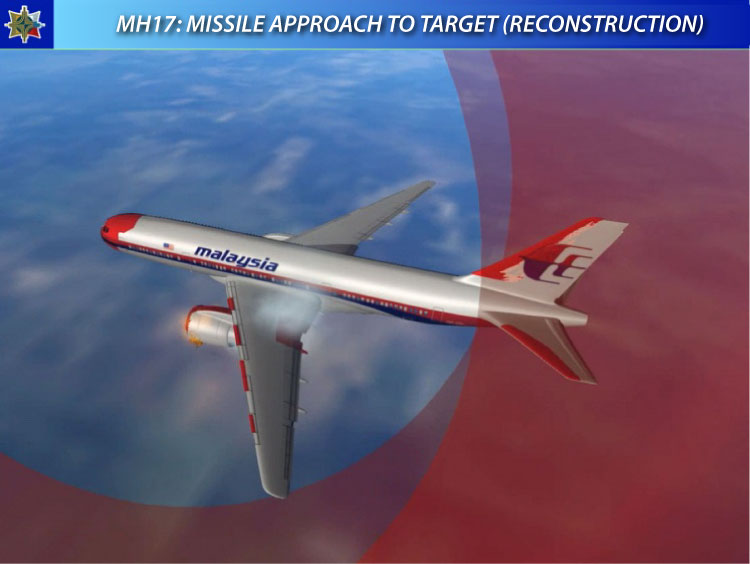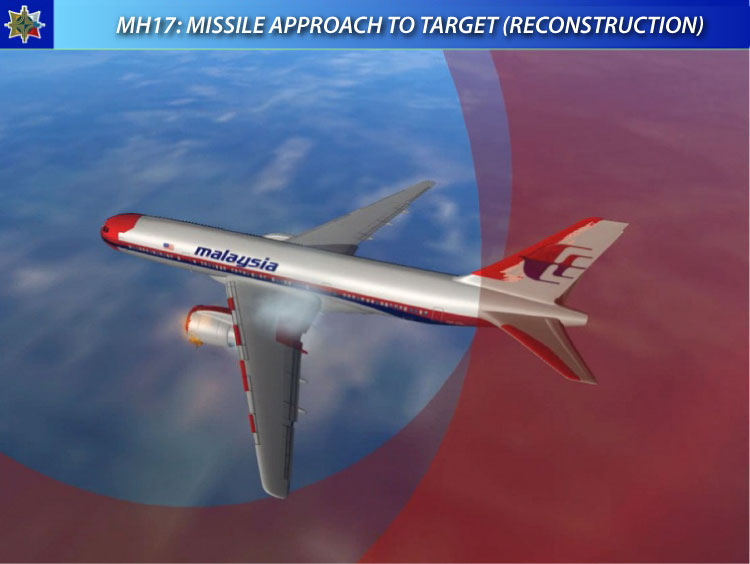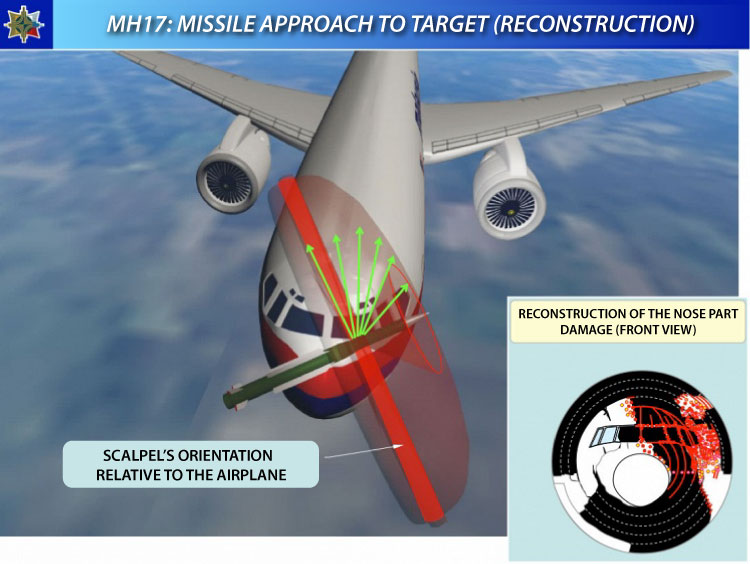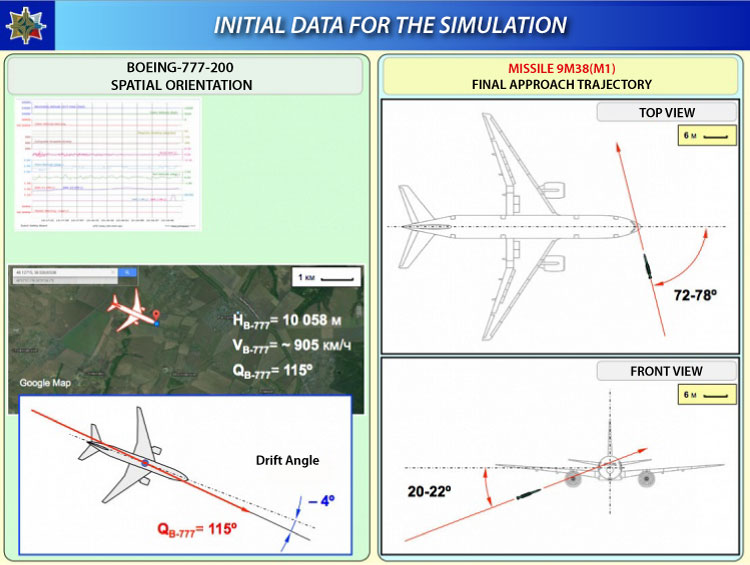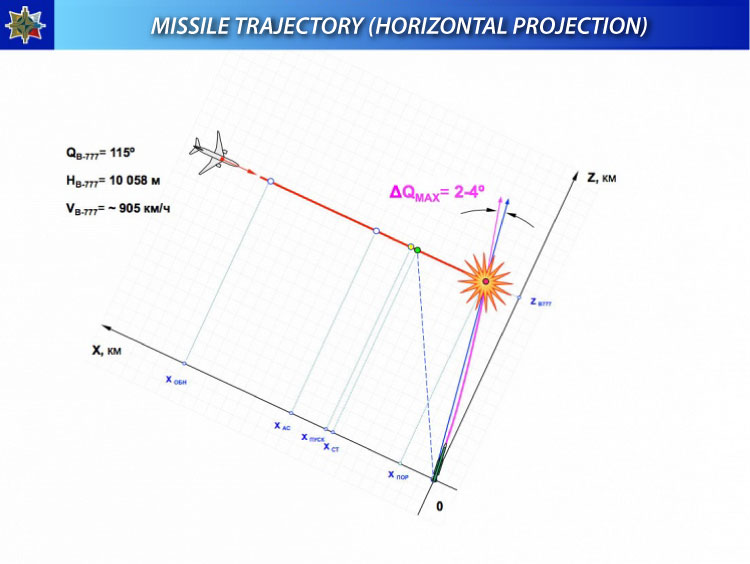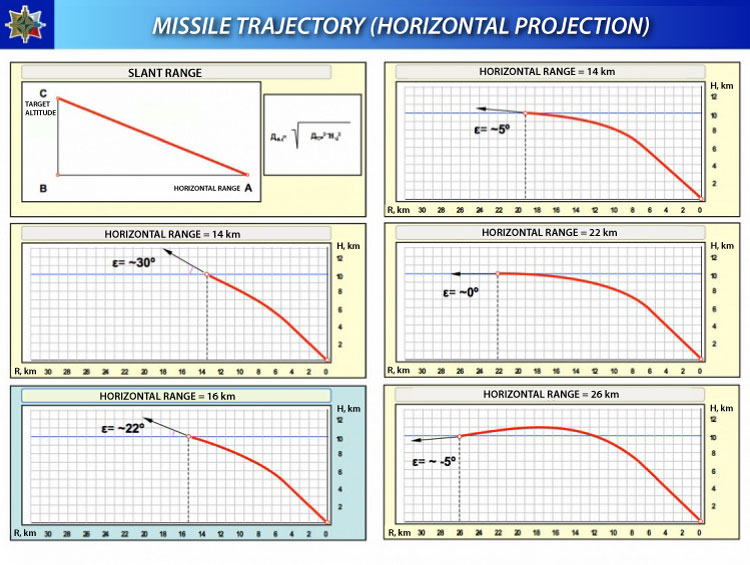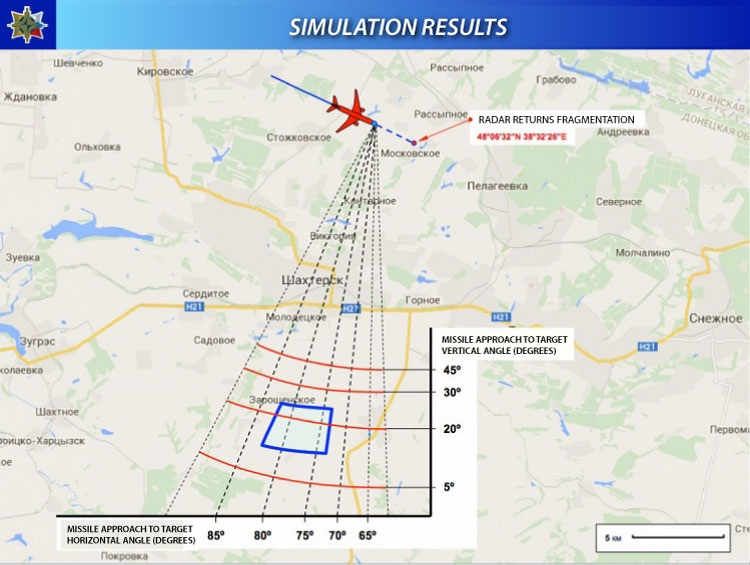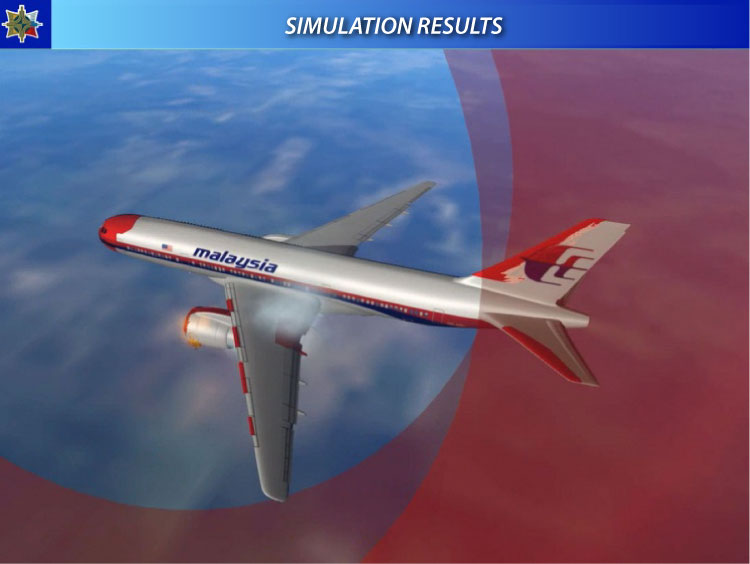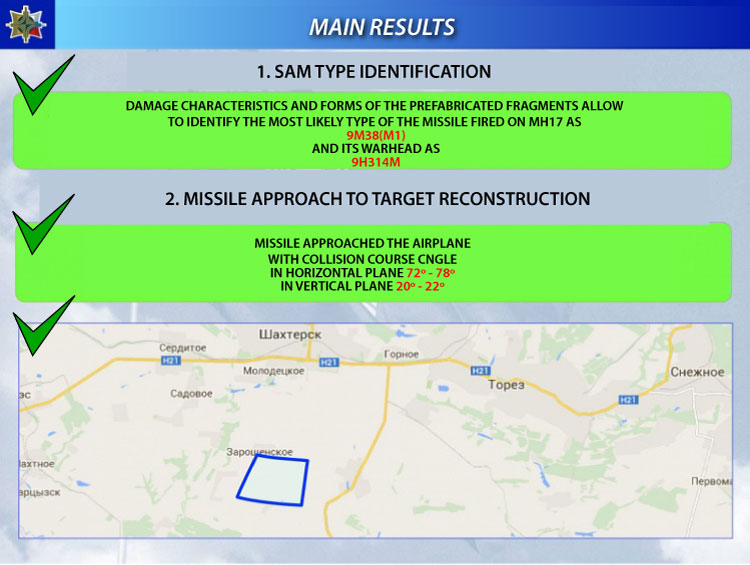 (to be continued)