NAZI COLLABORATION POSTERS 1939-1945*
*Disclaimer: Nazi collaboration posters are dispalyed as historical documents of the era only and are not intended to promote or dissaprove any theories, views, notions, as well as any political, milirtary, social and any other types of actions for or against anybody and/or anything. Some portions of this webpage may contain extremely graphic images and/or text, which may offend sensitive viewers and are not recommended for viewing by persons under the age of 18. Viewer discretion is strongly advised. If you are unsure to proceed, please leave this webpage now.
Belgium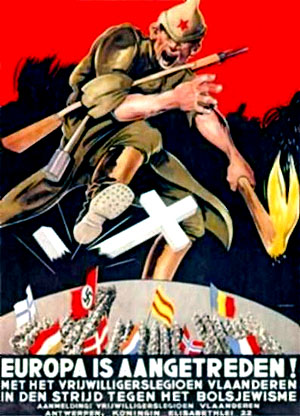 Europe is prepared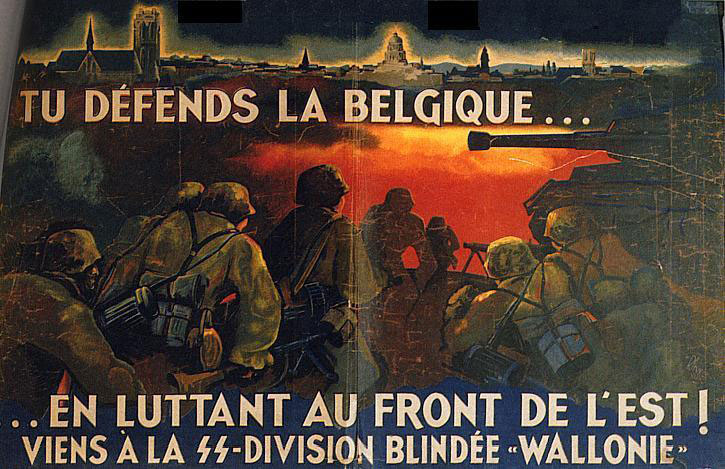 Defend Belgium on the eastern front, join SS Panzer Division "Wallonie"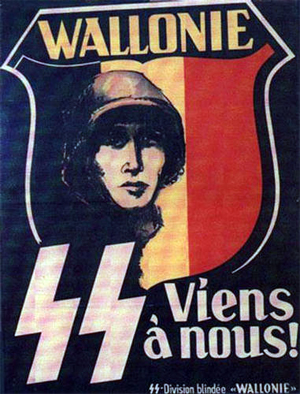 Come with us. SS Panzer Division "Wallonie"
France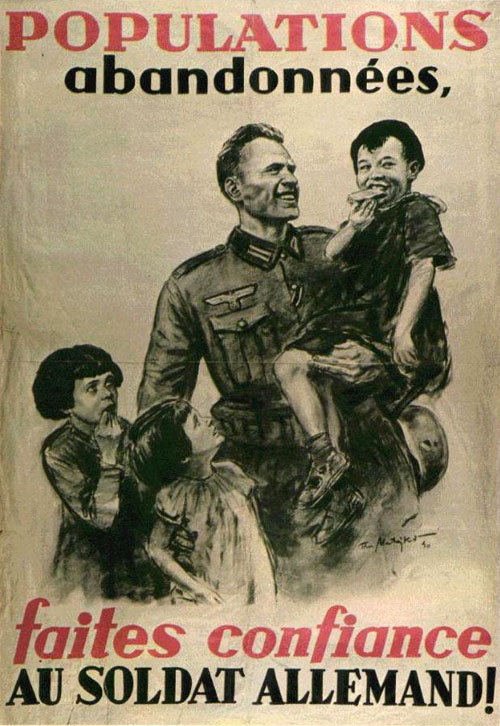 Abandoned people, trust German soldier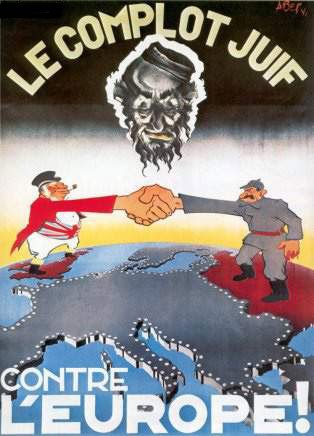 Jewish conspiracy against Europe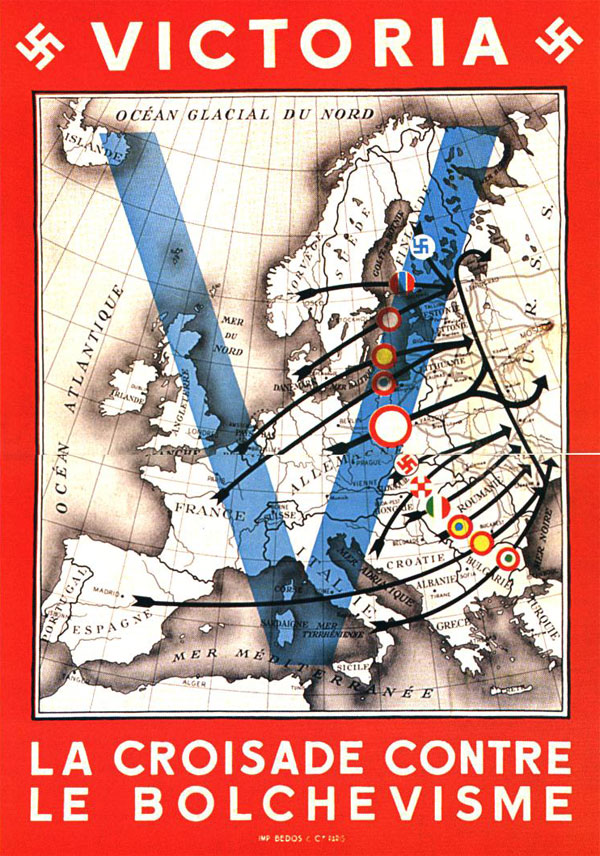 Victoria. Crusade against Bolshevism
Norway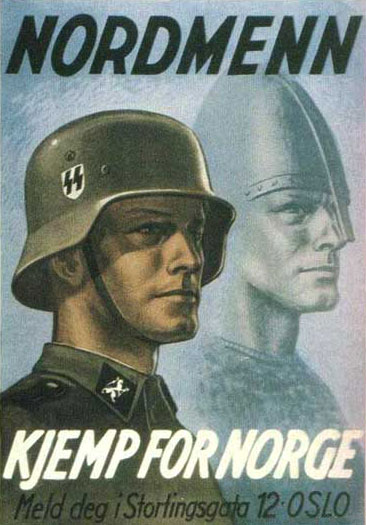 Northmen, fight for Norway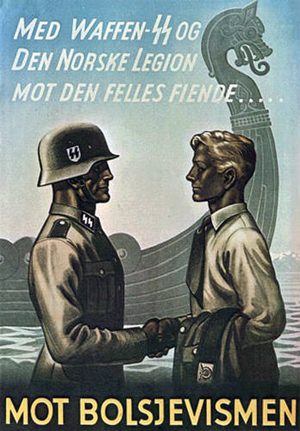 Friendship of Waffen-SS and Norway Legion against common enemy, against Bolsheviks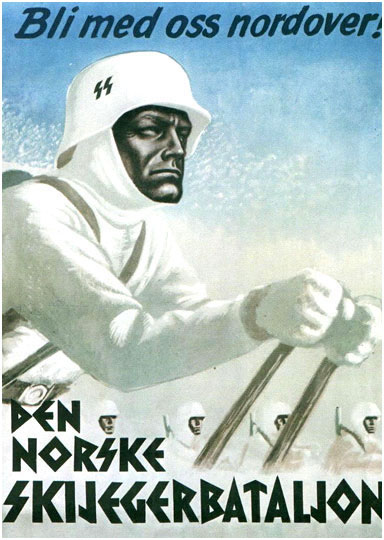 Join Norway Ski batallion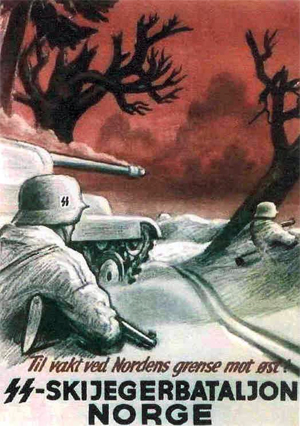 SS ski-battalion Norge
Poland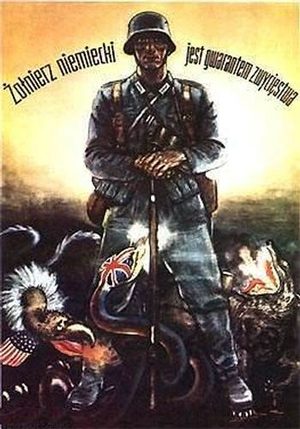 German soldier is a guarantor of victory
Russia
June 22 1941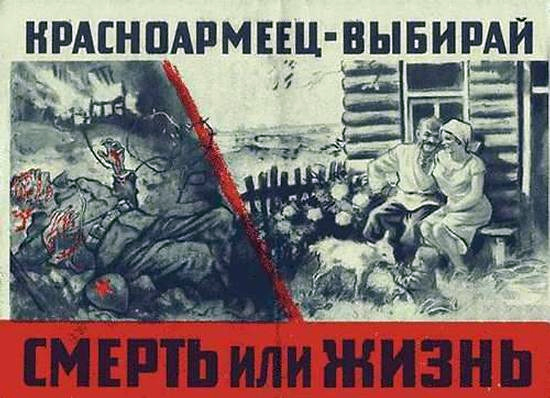 Red Army soldier, you choose: death or life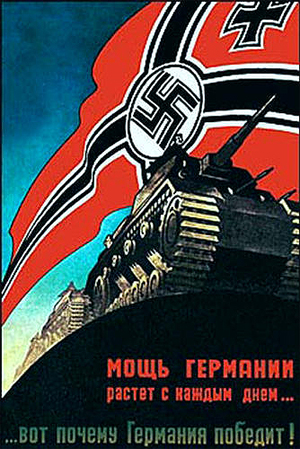 Germany's power grows every day... this is why Germany will be victorious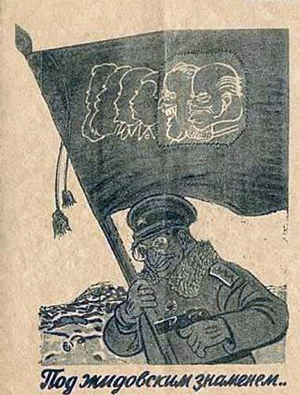 Under the Jewish banner
Crush Jewish comissar's face with a brick. Your fight is useless. Your situation is hopeless. Surrender to Germans. Hurry up!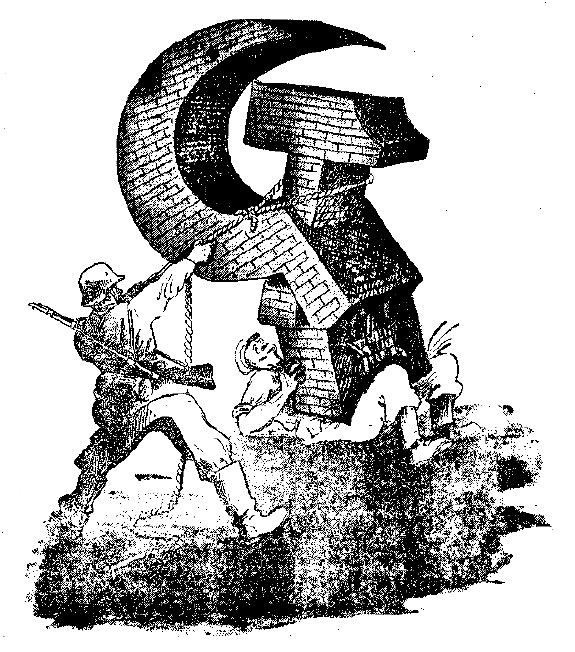 Liberation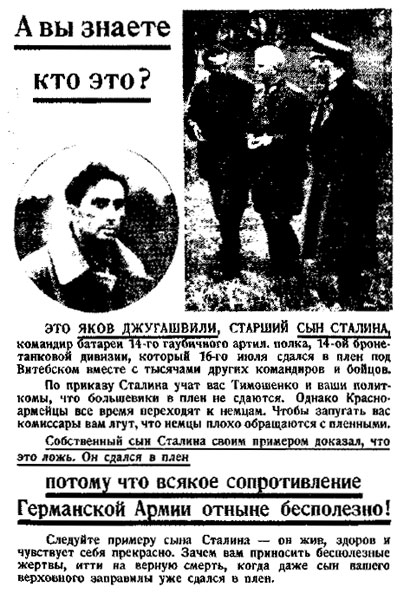 Do you know who is this person? This is Jacob Dzhugashvili, Stalin's older son... He surrendered because all resistance to the German Army is futile
Serbia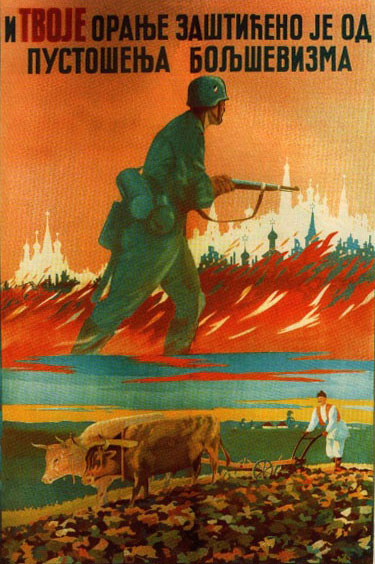 And your labor is defended against Bolshevist destruction
Serbia is a member of anti-communist front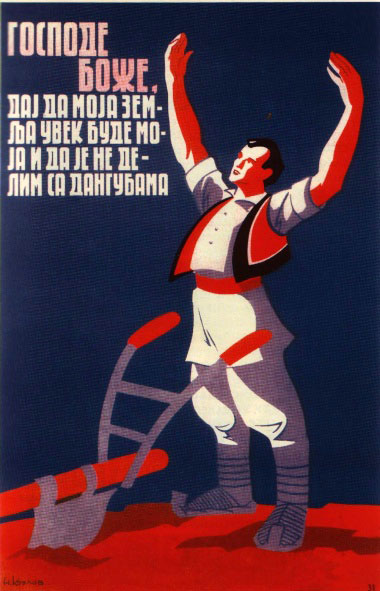 Dear Lord, let my land always be mine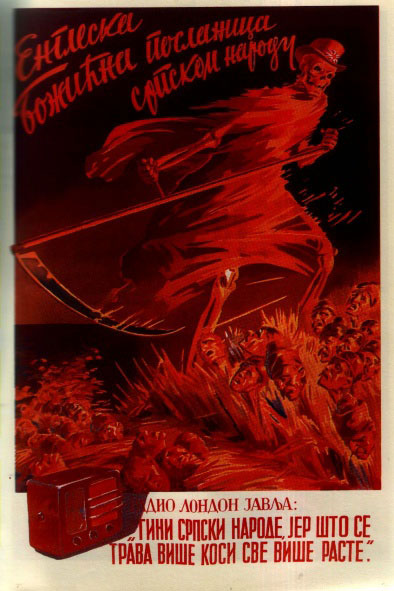 English message to the Serbian people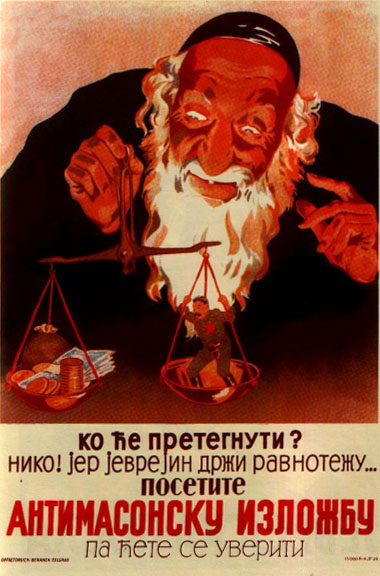 Poster for Anti-masonic exhibition.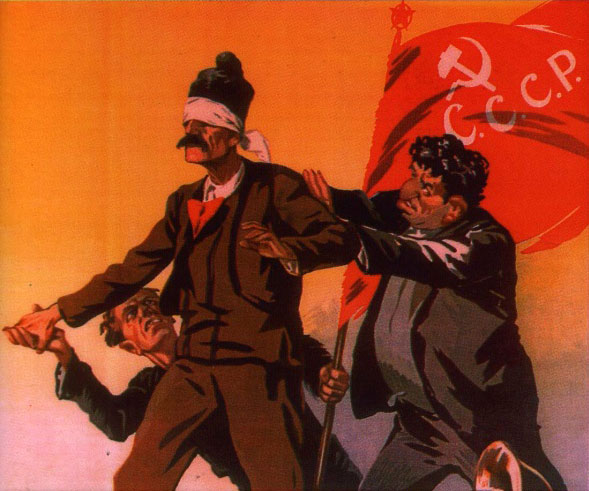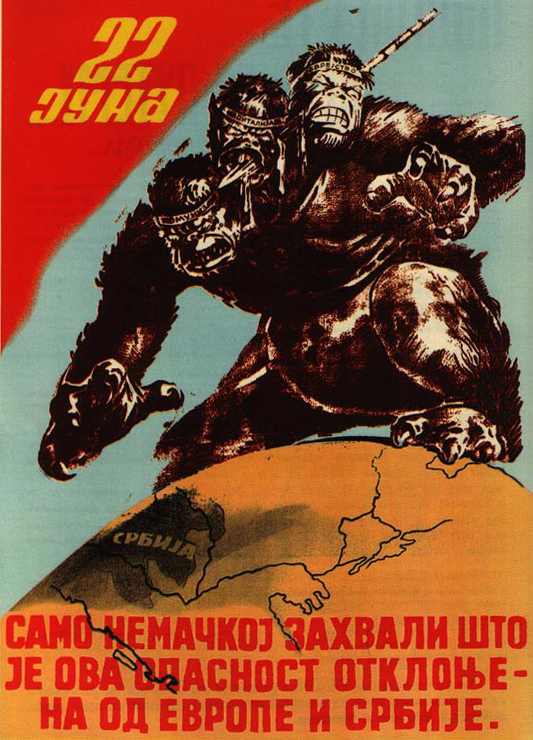 June 22 [1941]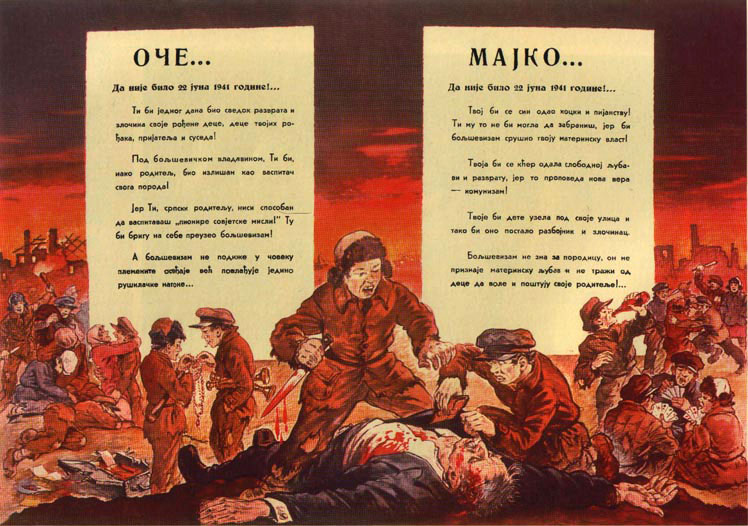 Father... Mother...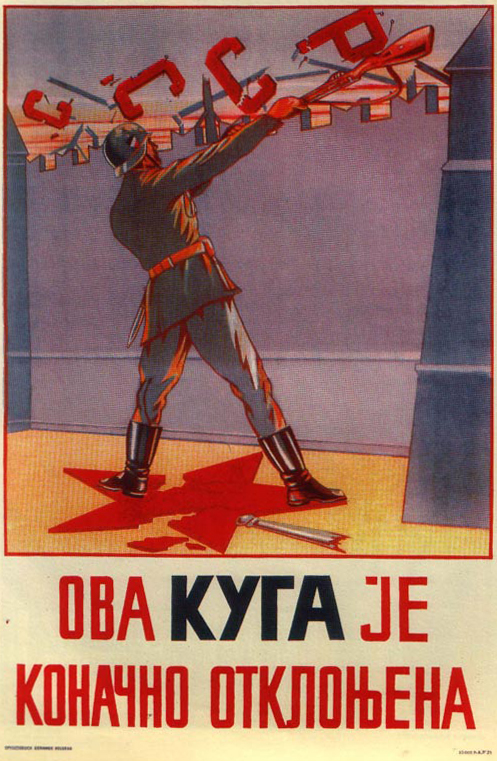 At last this danger is destroyed.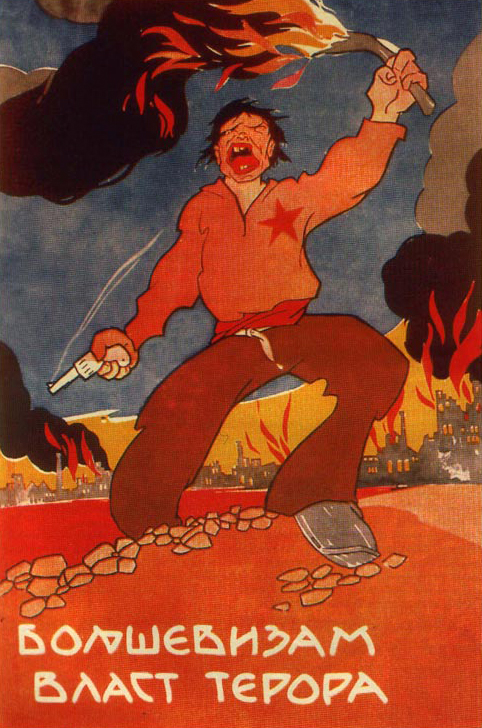 Bolshevism is a power of terror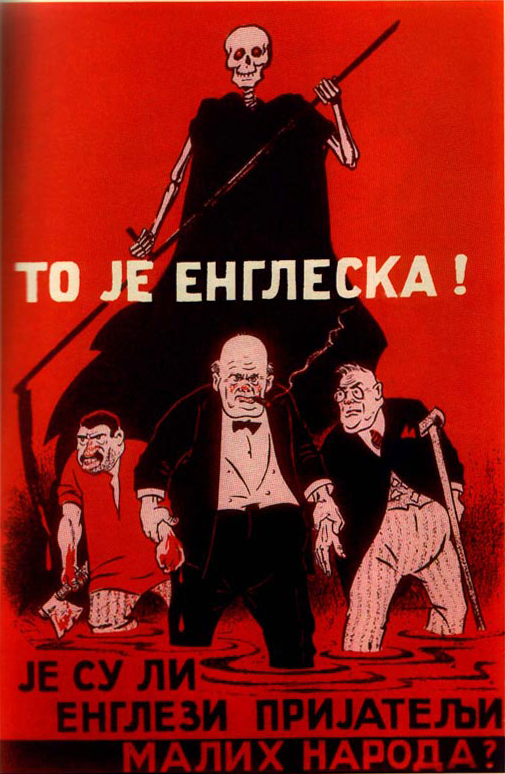 Are Englishmen friends to small nations?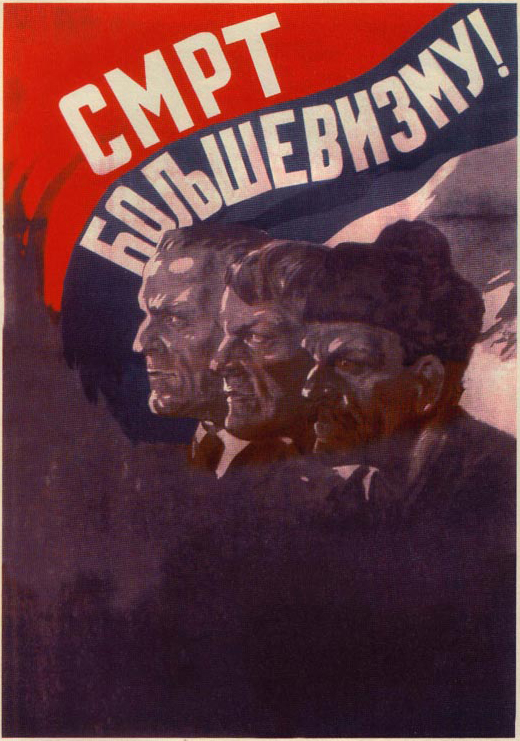 Death to the Bolshevism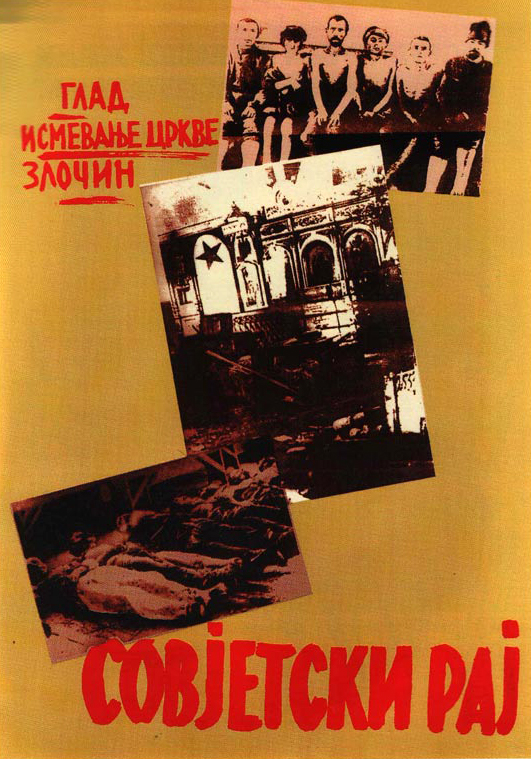 Soviet paradise: hunger, churches destruction, murder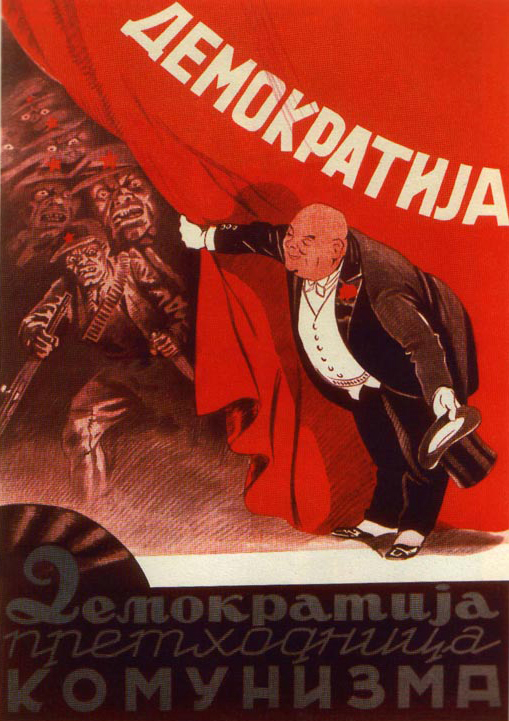 Democracy is a precursor for Communism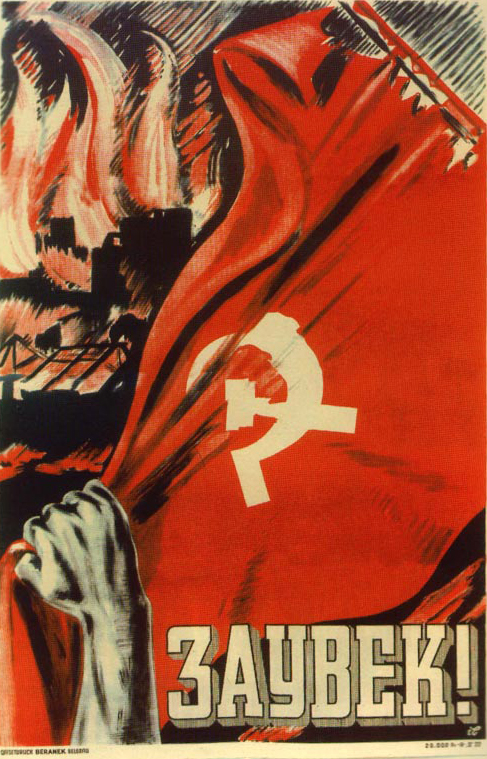 Forever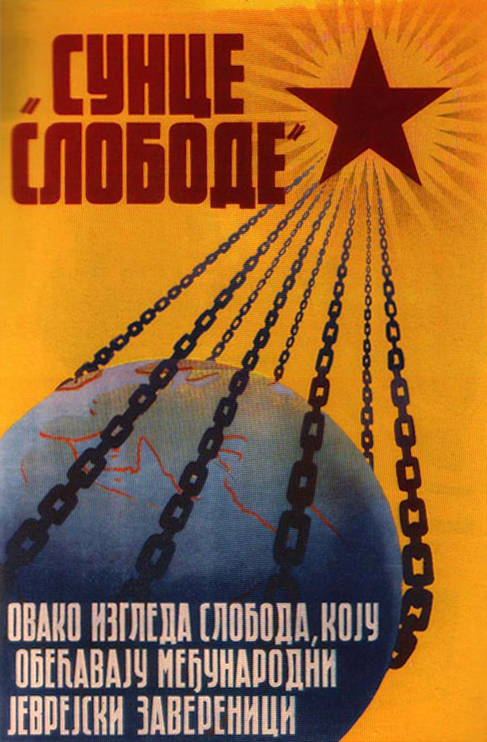 "Sun of the Freedom"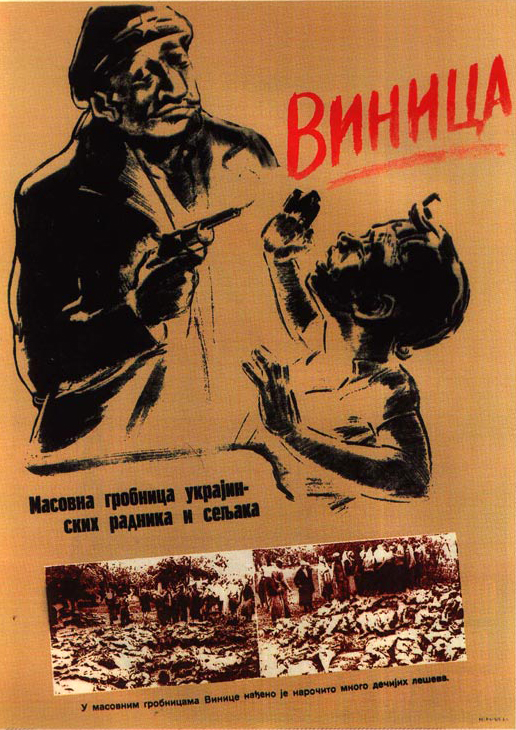 Vinnitsa, mass grave for Ukranians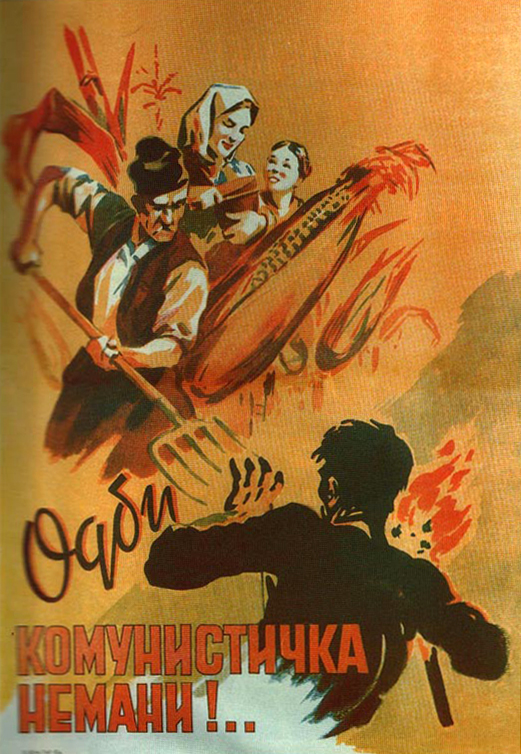 Fend off communist monster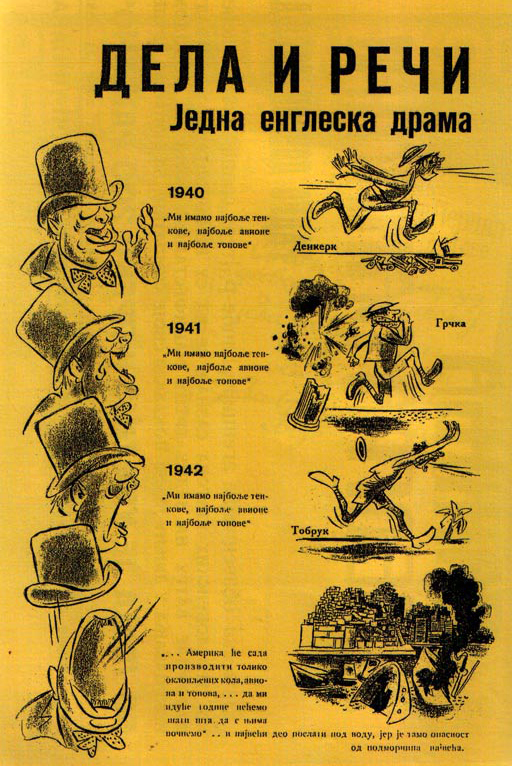 Deeds and speeches. One English drama.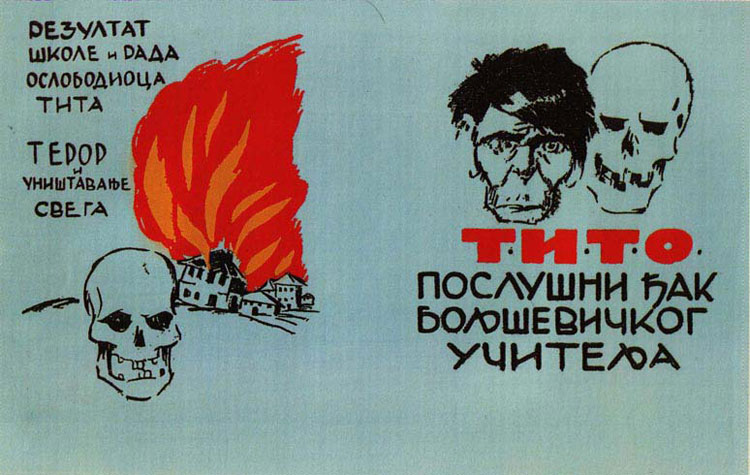 Tito, obedient pupil of the Bolshevist teacher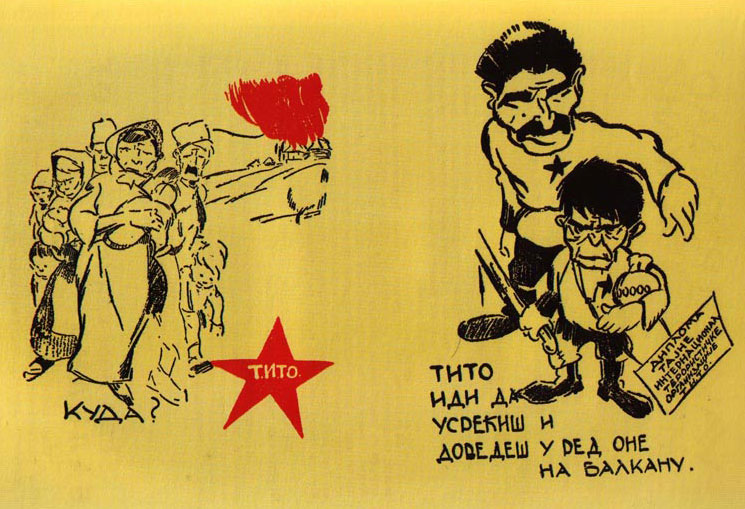 Tito, go and finish the job on the Balkans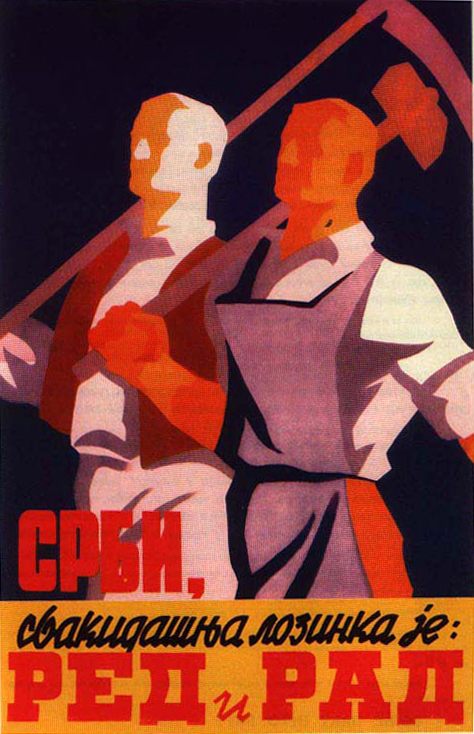 Order and job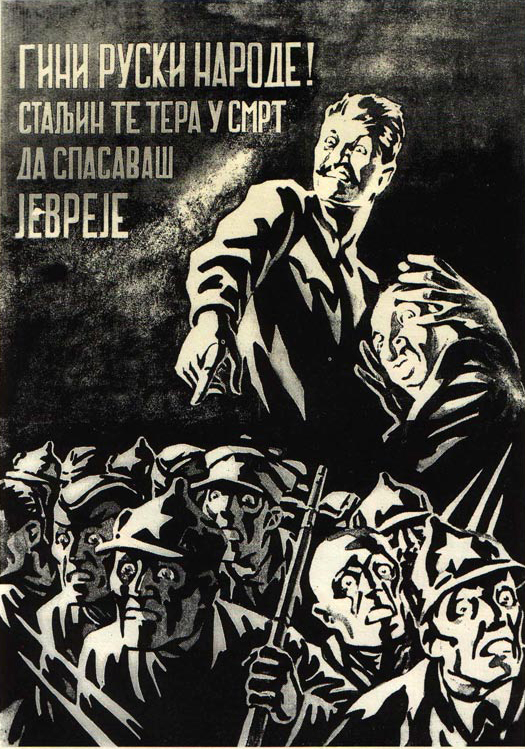 Russian people, Stalin orders you to die in order to save Jew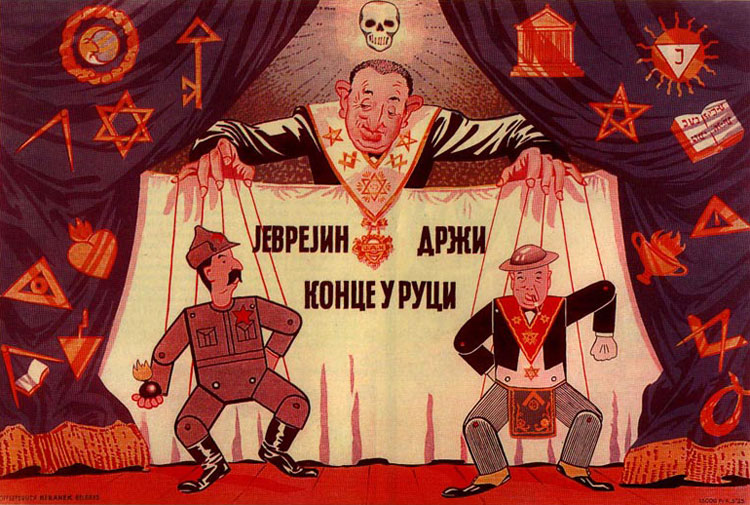 Jew holds both puppets in his hands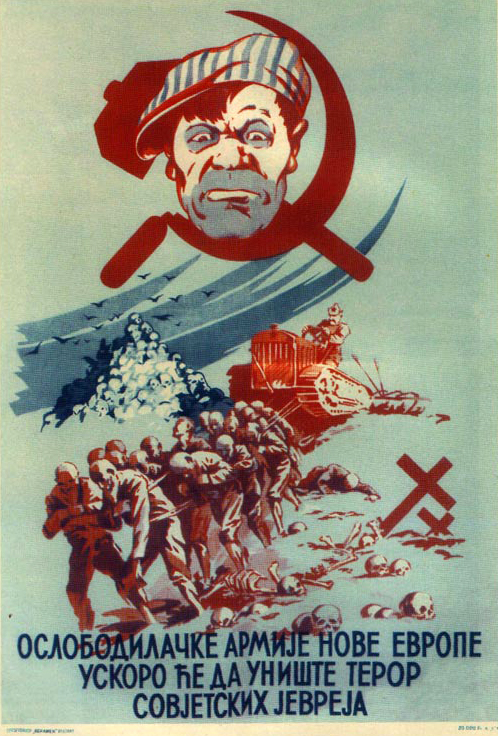 Liberation Army of the New Europe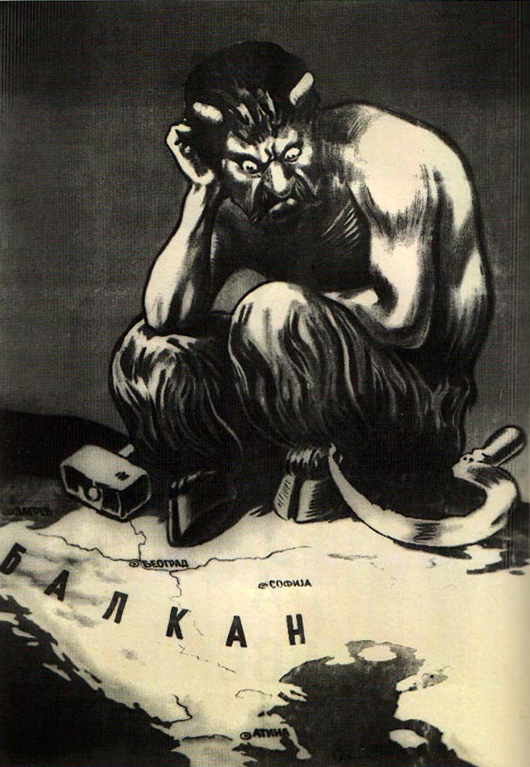 Satan and the Balkans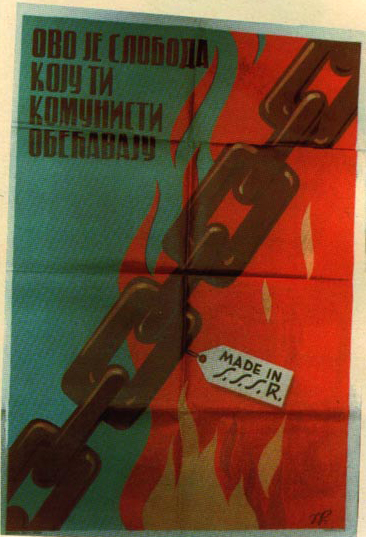 This is the freedom, which communists promised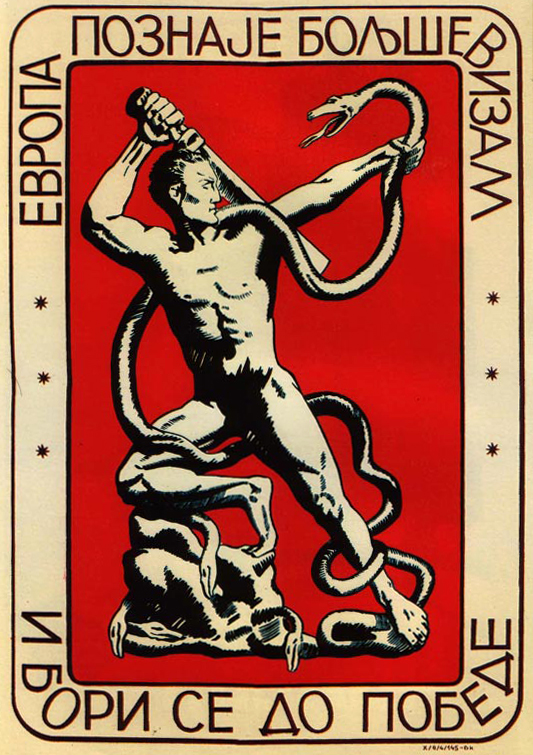 Europe, get to know Bolshevism and fight till victory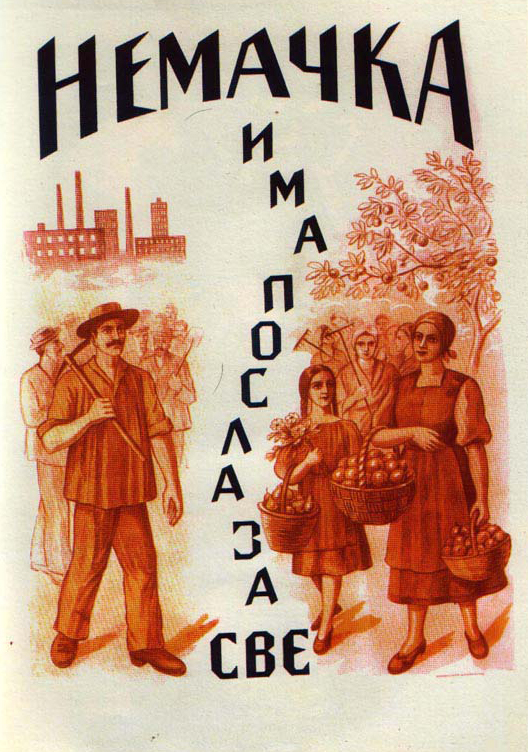 Germany has everything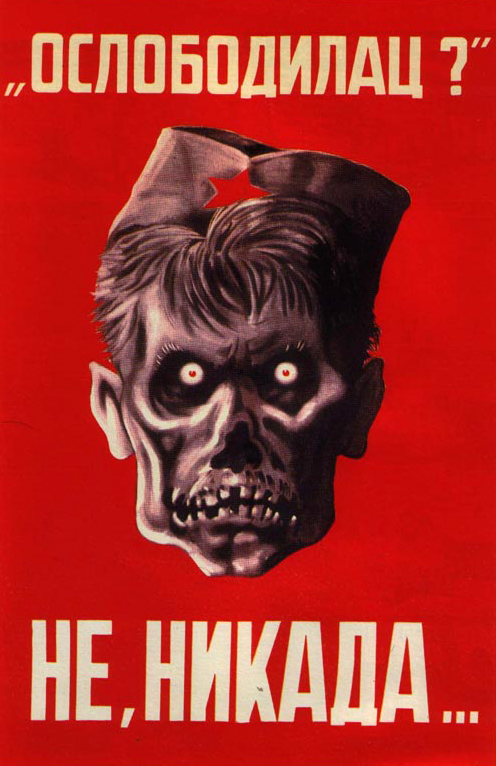 "Liberator"? No, never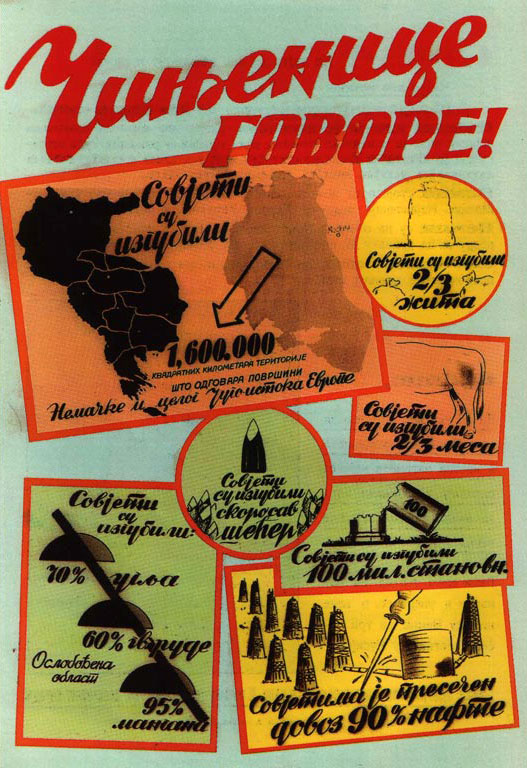 Numbers speak up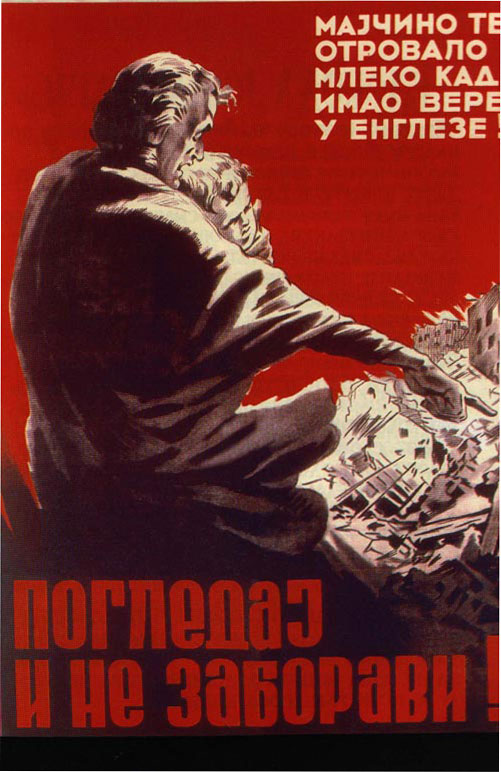 Watch and don't forget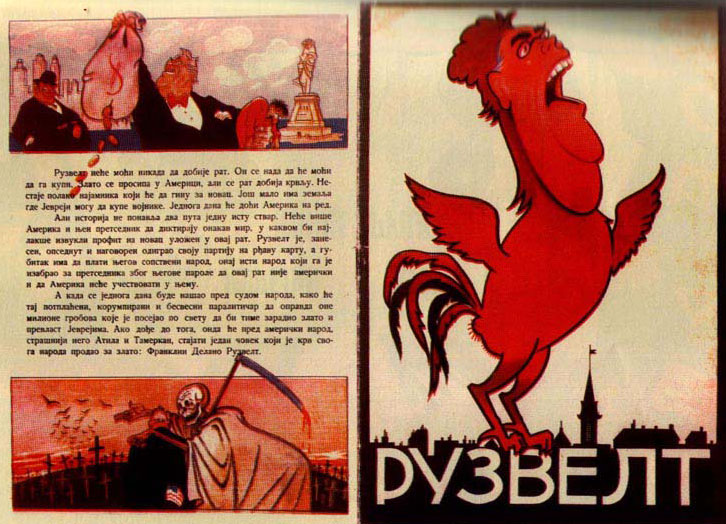 Roosvelt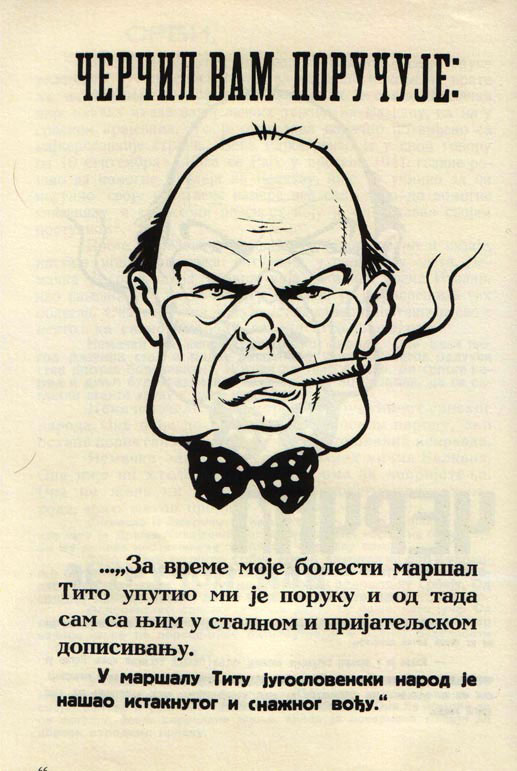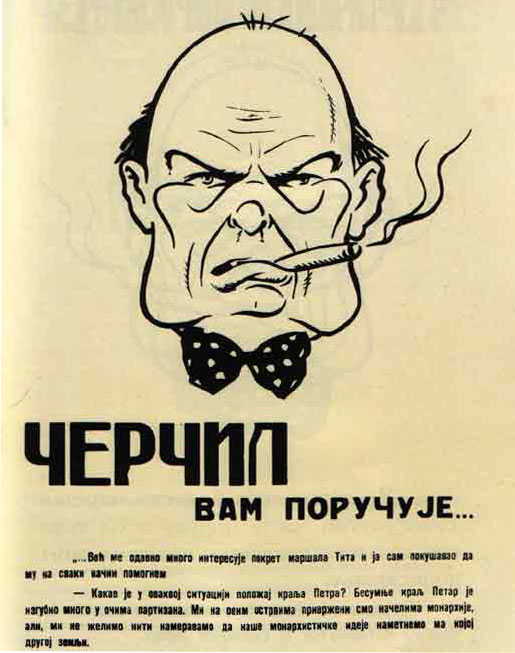 Churchill orders you...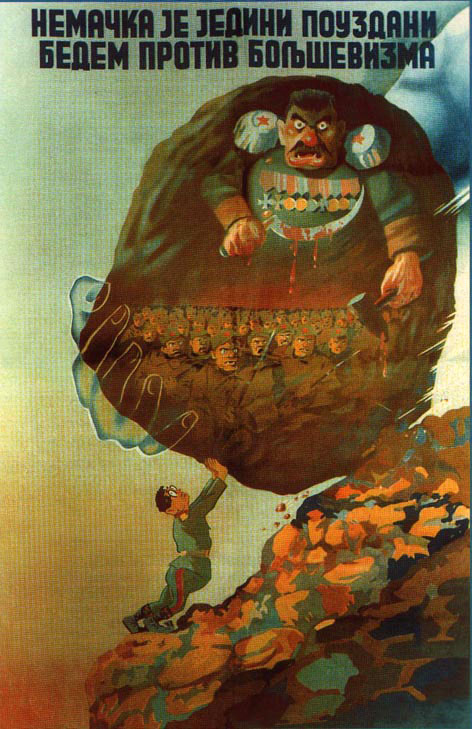 Germany is the most powerful fortress against Bolshevism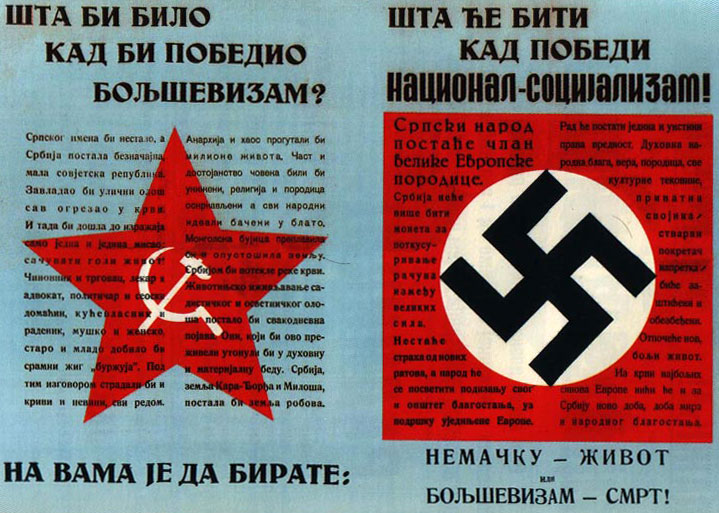 What would happen if Bolsheviks won. What would happen if National-Socialists won.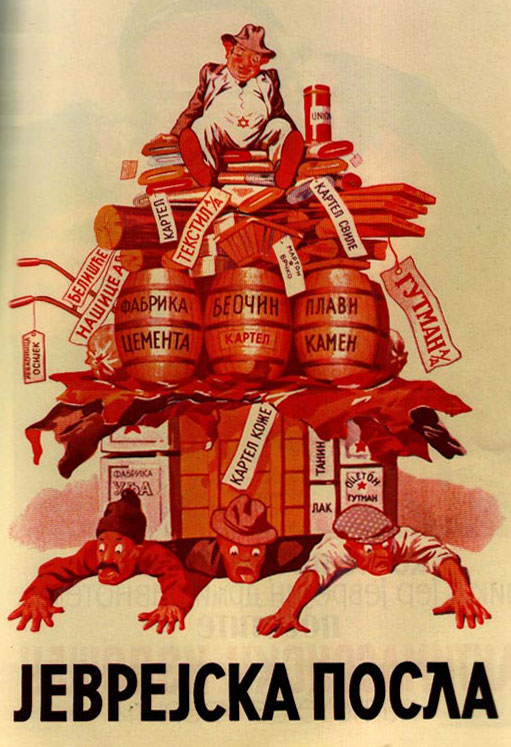 Jewish business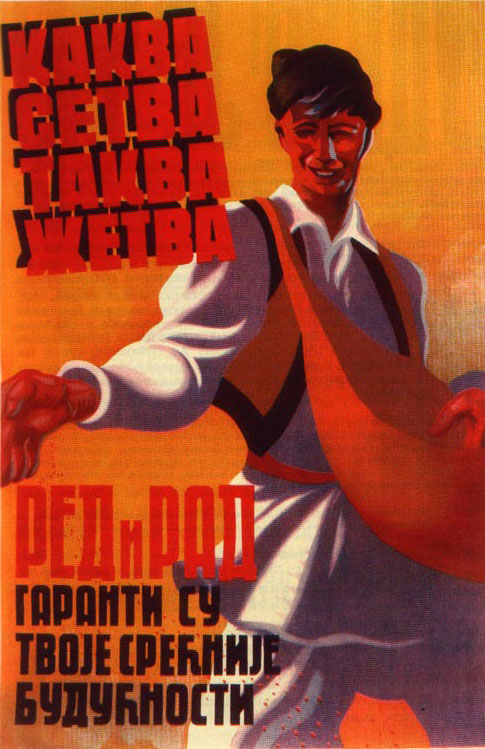 What you sow is what you get. Order and job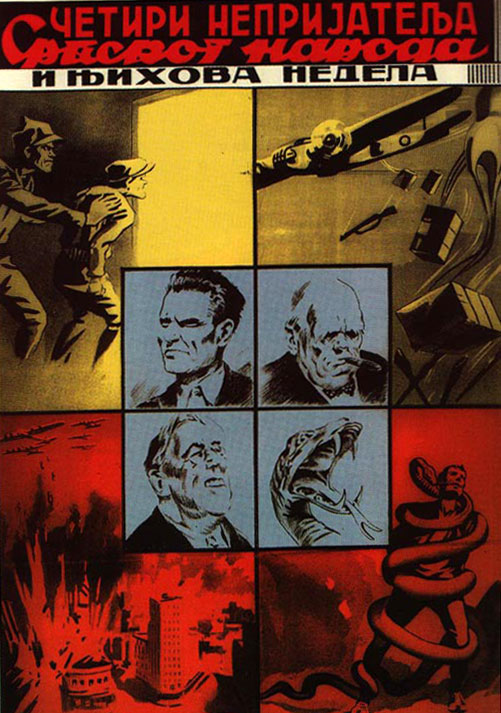 Four enemies of the Serbian people and their week
Katyn. 12000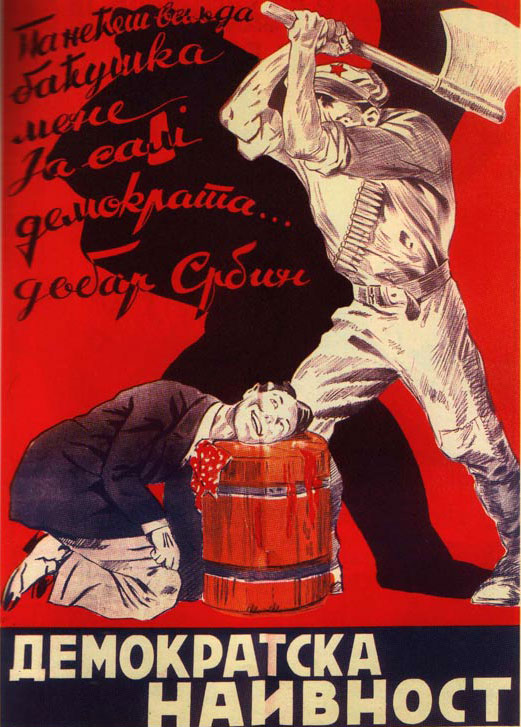 Democratic naivety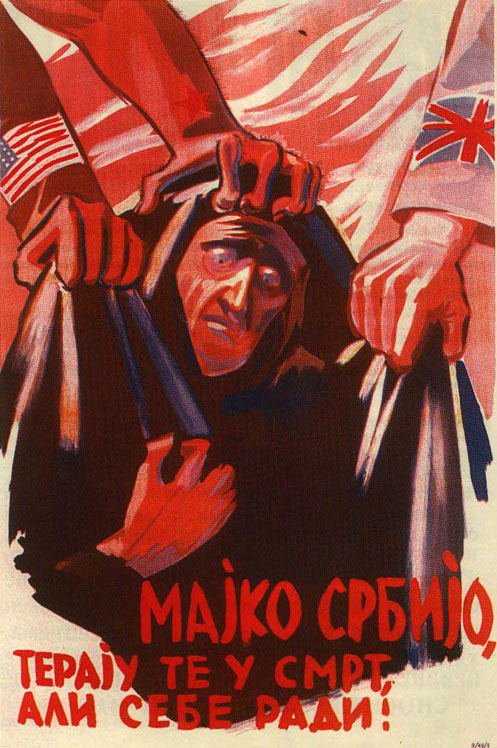 Serbian mother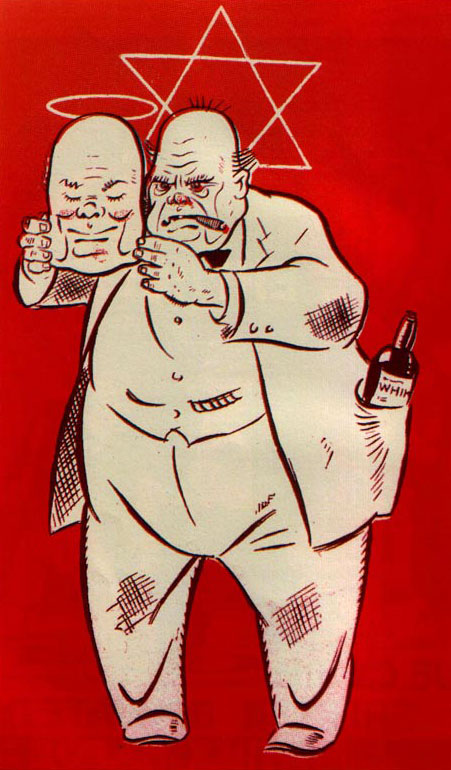 Churchill
Death: Orphans! Even I feel pity!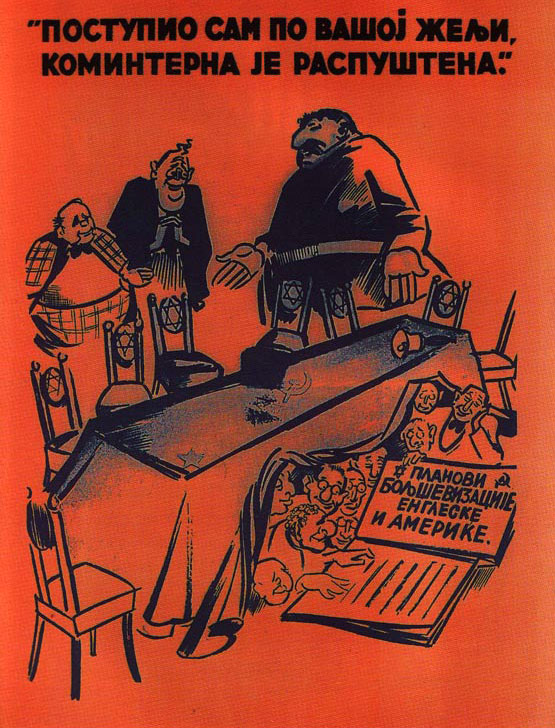 According your wish, I dissolved Komintern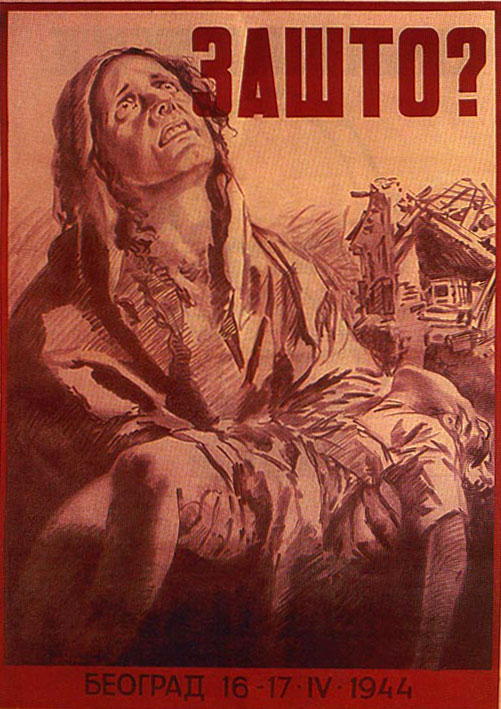 For what?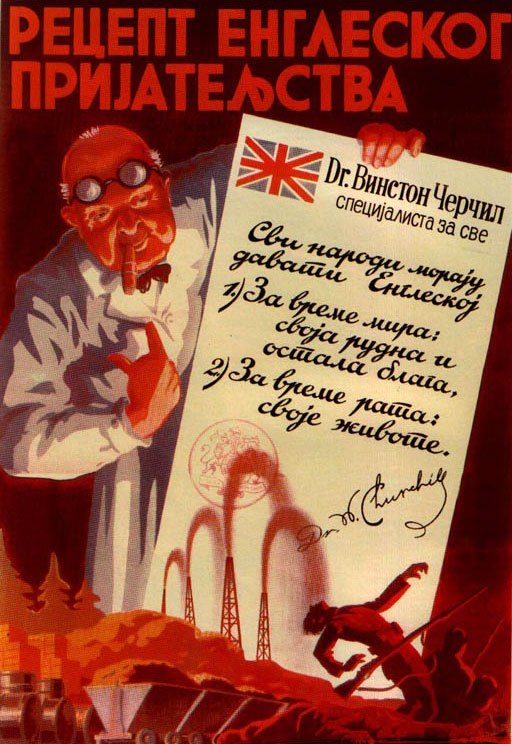 Receipt of English friendship from MD Churchill
Europe, defend your 3000 years-old history against Bolshevism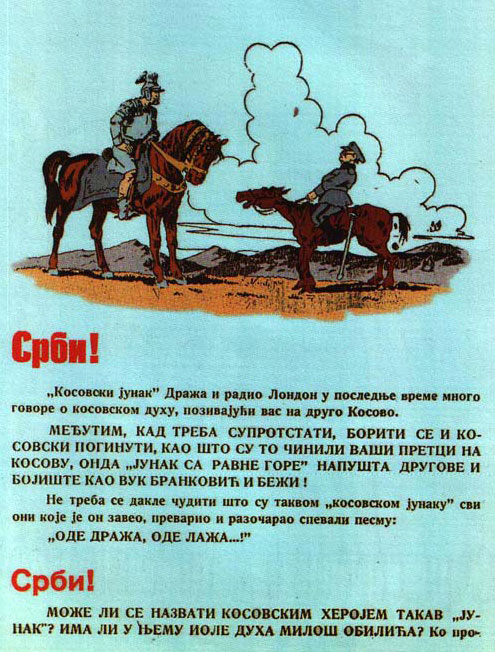 "Kosovo Hero"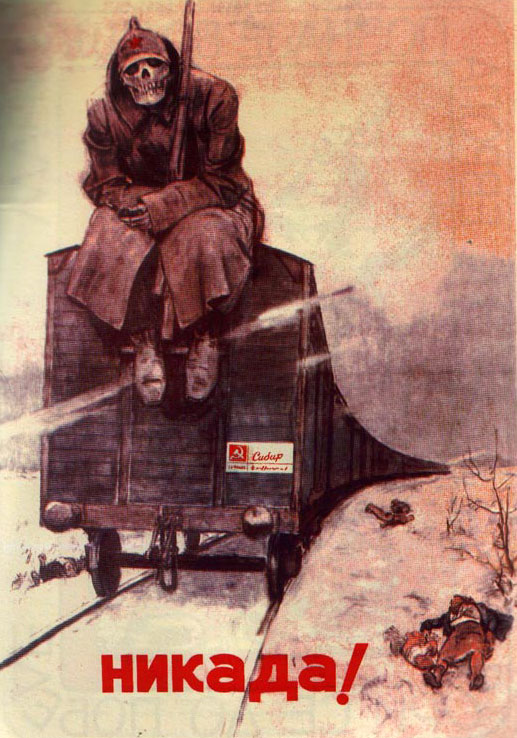 Never!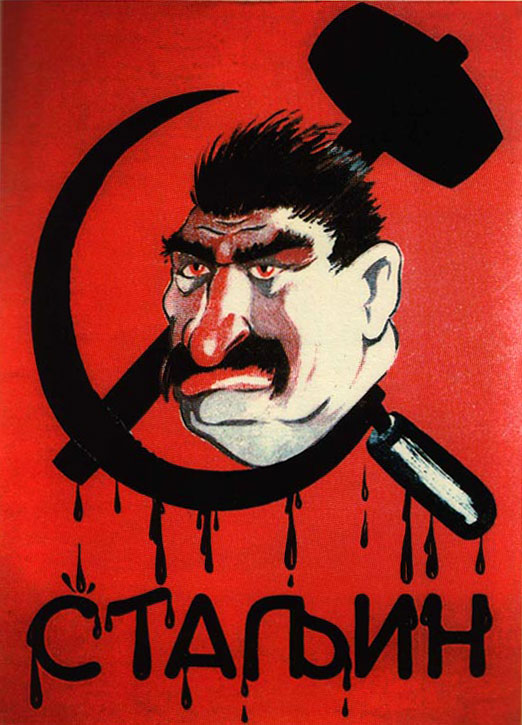 Stalin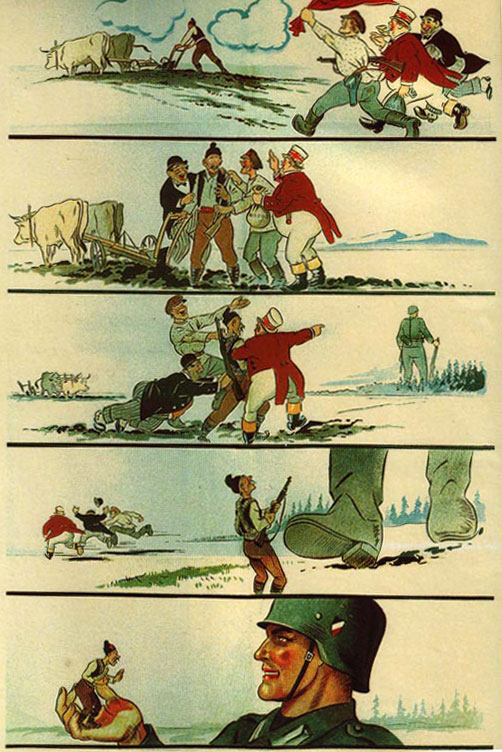 German giant is your true friend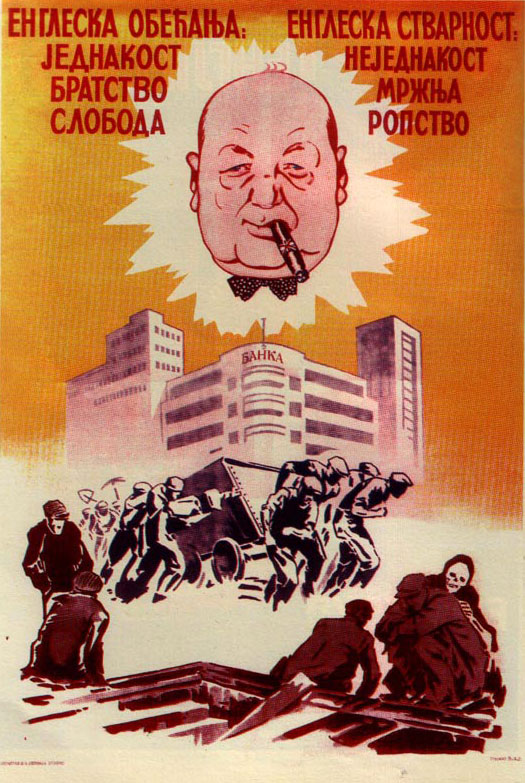 English promises and English reality
Last hopes are melting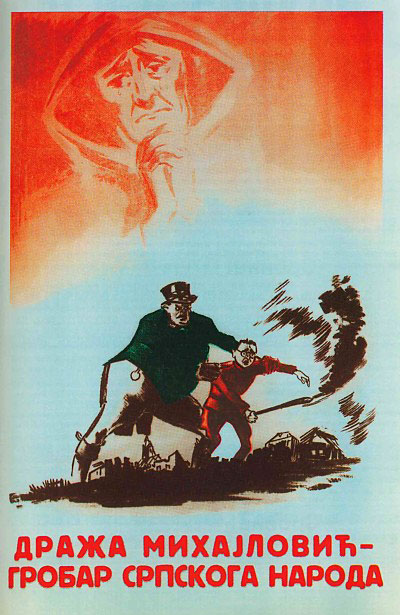 Drazha Michailovich - grave digger for the Serbian people
Ukraine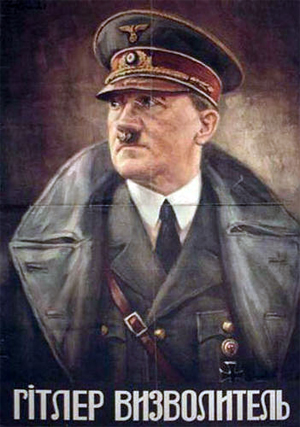 Hitler The Liberator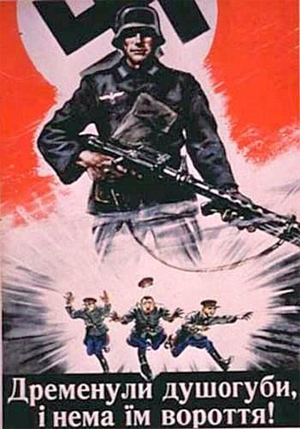 Murderers run away, and they will never come back!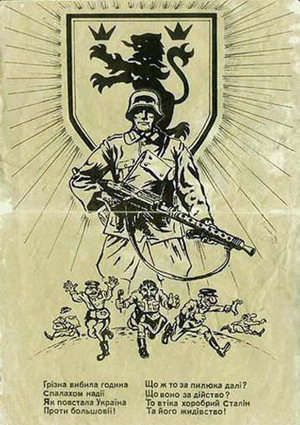 This year is a year of hope, Ukraine stood up against Bolsheviks!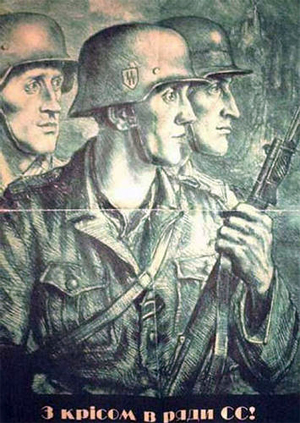 Join SS ranks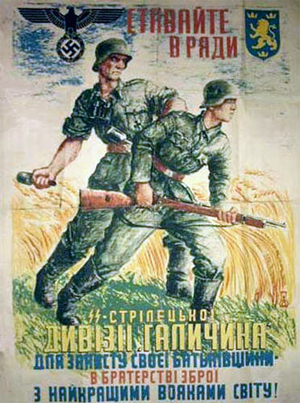 Join SS Infantry Division "Galitchina"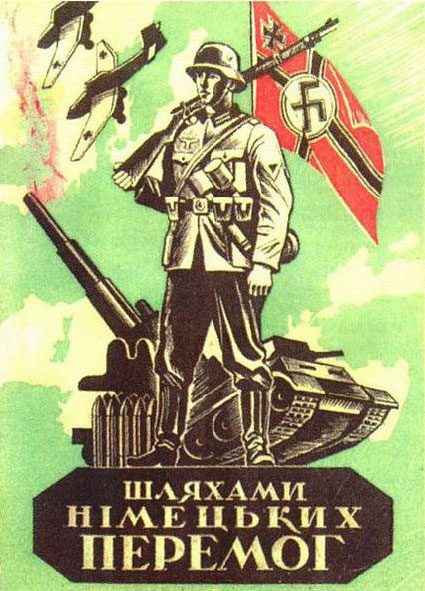 By the ways of German victories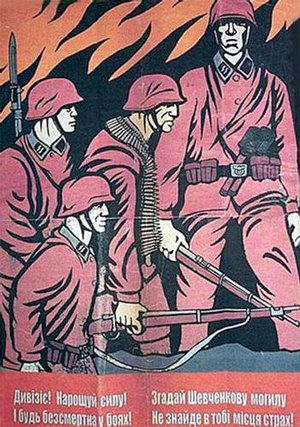 Division! Grow up your strentgh and be immortal in fights.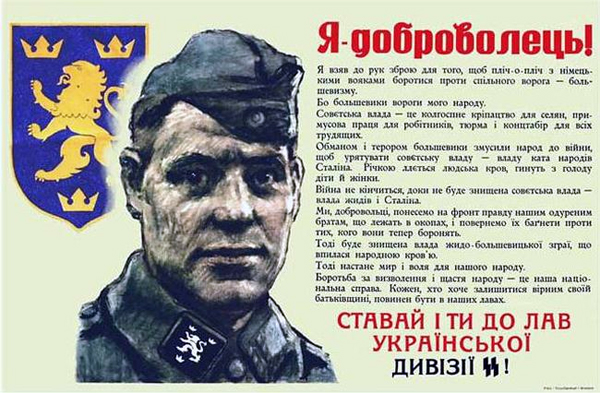 I am a volunteer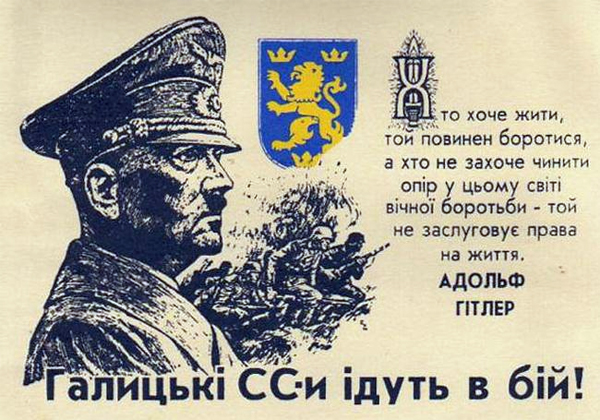 SS Galichina joins the fight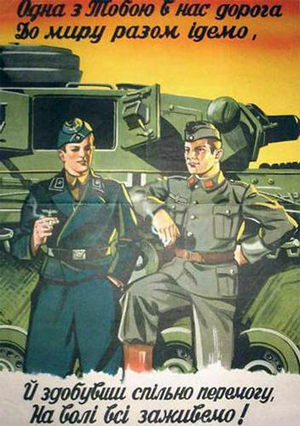 We both go along one road, the road to peace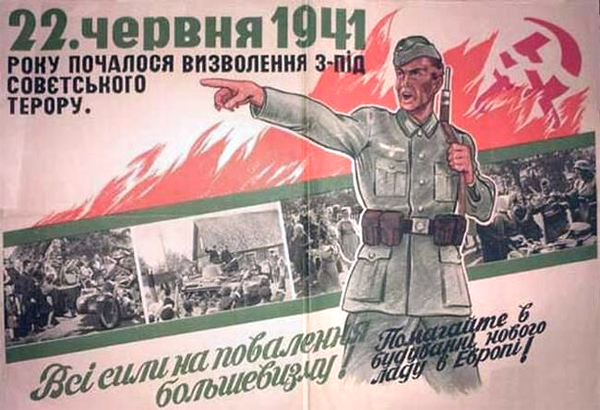 June 22 1941 is the beginning of the liberation from the Soviet terror. Help to establish new order in Europe.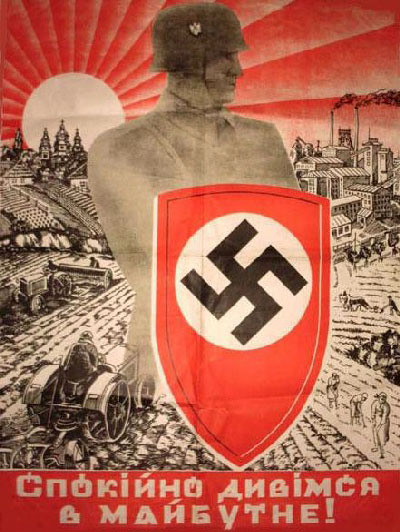 Meet future with confidence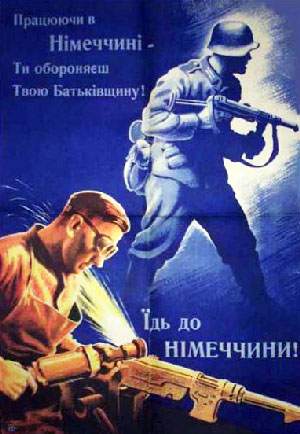 Go to Germany! When you work for Germany, you defend your Fatherland.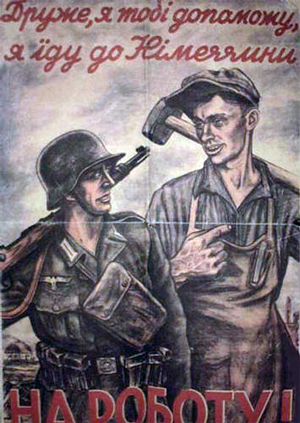 Friend, I will help you, I go to Germany to work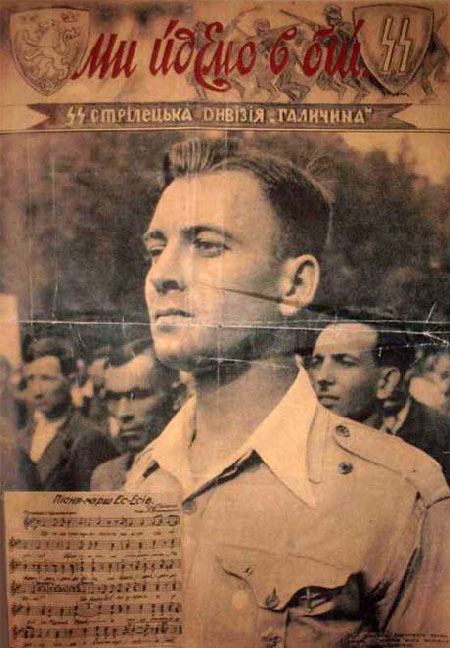 We go to fight. March Song of the SS Infantry Division "Galitchina".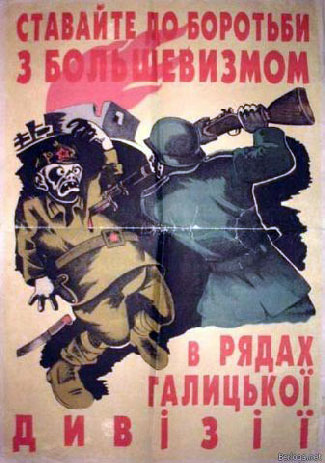 Stand up to fight Bolshevism in the ranks of Galitchina Division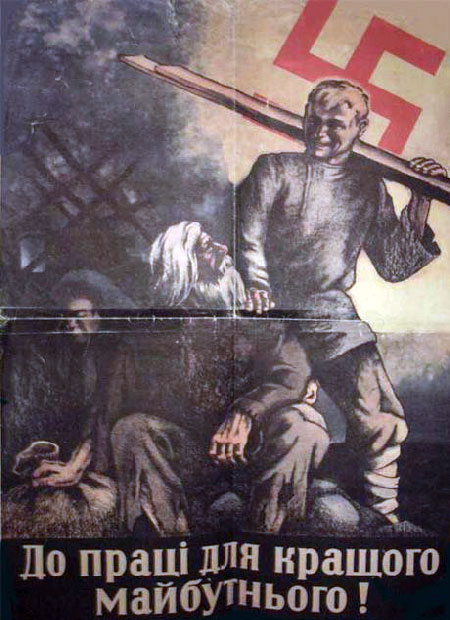 Go to work for the better future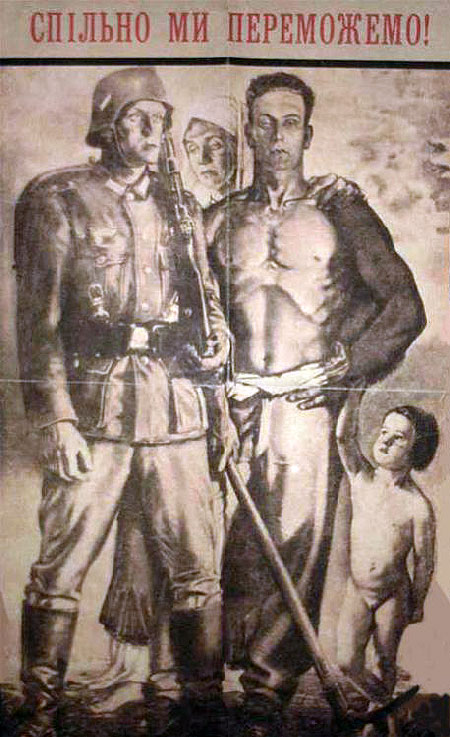 Together we win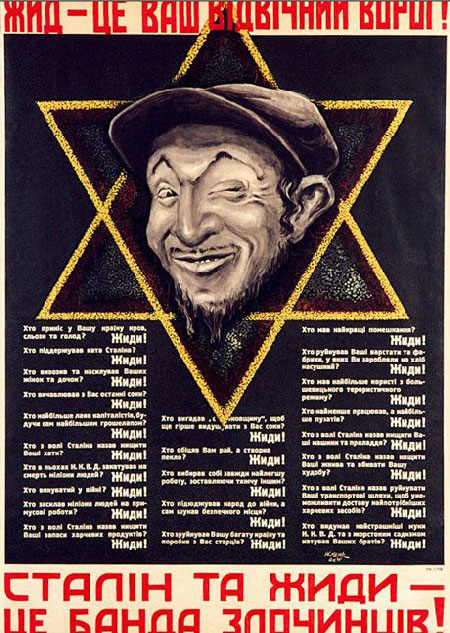 Jew is your eternal enemy. Stalin and Jews - the gang of murderers.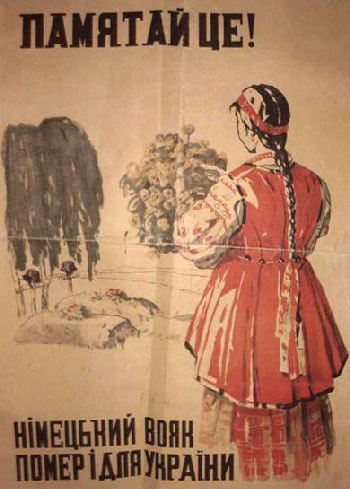 Remember this German warrior, he died for Ukraine